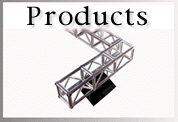 NEW PRODUCTS / OPTIONS
---


Some of the new products available on the market now (or soon!):

---
SLAB Gruppen PDX series amplifiers
The PDX Series power amplifiers are designed and built with competitive price, good performance and protection features in mind. Each amplifier draws on the engineering that has made Lab.gruppen the benchmark of quality for touring concert systems: exceptional sonic performance, rugged construction, proven reliability, and protection features that anticipate every unwelcome possibility.
Info
---
SHURE Freq Manager
The UA846Z2 Frequency Manager connects up to six GLXD4R Rack Mount Receivers for rock-solid RF performance and increased channel count with the remote antenna flexibility required in multi-system applications.
Info
---
HARMAN's JBL Professional VTX V20 line array loudspeaker
The VTX V20 loudspeaker features a true 3-way system design with proprietary D2 Dual Diaphragm Dual Voice Coil compression driver and Differential Drive™ low frequency transducer technology along with patent-pending ultra-linear motor technology employed for midrange components. In keeping with the philosophy of the VTX Series, the VTX V20 has extremely high power density with each line array element featuring two 2261H 10-inch Differential Drive™ woofers, four 2164H 4-inch ultra-linear midrange transducers and three of the new small-format D2415K Dual Drivers.
Info

---
MIDAS VeniceU
At first glance, VeniceU looks like a straightforward, easy-to-use analogue audio console. However, VeniceU continues MIDAS' engineering concept of a hybrid mixer offering a fusion of both analogue and digital technology.The VeniceU's buss structure is identical to the larger VeniceF - six aux sends, four groups, stereo masters, discrete mono buss and a 7 x 2 matrix. All buss outputs feature XLR connectors and insert capability. All six aux sends are switchable pre or post fade, and the two aux busses designated as monitor (fold back) sends are also switchable pre/post EQ on an individual channel basis.The VeniceU is finished in the well-loved, classic MIDAS "Heritage" livery. The VeniceU16 can be used as a freestanding console or fixed into a 19" rack (11U) using the integral rack mount hardware. The rear connector panel rotates to facilitate easy connectivity in either orientation.
Info

---
Shure introduces FP Wireless
Shure is introducing the new FP Wireless Systems. Offering simple and flexible components, including a portable diversity receiver and XLR plug-on transmitter, FP provides the ability to capture pure audio in demanding and dynamic videography and electronic field production (EFP) environments.
Designed as an extremely flexible and easy-to-use portable wireless solution, FP Wireless employs the patented Shure Audio Reference Companding for crystal-clear audio and allows up to 14 compatible frequencies per band version. All FP components are compatible with the Shure SLX Wireless Systems.
The FP5 portable receiver can be easily mounted on camera while its diversity antennas allow for a consistent reception of the signal transmission. The Automatic Frequency Selection locates an open frequency at the touch of a button.
Being available with SM58 cardioid dynamic capsule or VP68 omnidirectional condenser capsule, the FP2 handheld transmitter is also compatible with all Shure wireless capsules. Plus the ergonomically designed FP3 plug-on transmitter offers XLR connectivity for use with any wired dynamic XLR microphone.
Info

---
MIDAS Mixtender
MIDAS Mixtender iPad app. provides wireless remote control for key functions of the MIDAS PRO2, PRO2C, PRO3 ,PRO6 ,PRO9 and XL8 consoles.
MIDAS Mixtender automatically selects the right console type so there is no difficult setup procedure.
With the MIDAS Mixtender app. you can monitor ALL input and output metering simultaneously in real time.
The MIDAS Mixtender app. provides simple, fast local stage mix adjustment by accessing the consoles' amazing MCA (Mix Control Association) feature right by the artist or wedge! You can use multiple iPads simultaneously and lock each one to a single mix so the artistés can't change any other console settings. Use the iPad to remotely EQ any speaker mix with one of the console's on-board KT DN370 GEQs.
The MIDAS Mixtender iPad app. is free to download from Apple's App Store.
Please search for Mixtender on the Apple App Store in order to download and install it on your iPad.
Info

---
EAW's JFL210 Compact Constant Curvature Line Array
announces that its JFL210 Compact Constant Curvature Line Array and compatible sub, the JFL118 Subwoofer, are now available to purchase. The JFL210 compact line array features a range of EAW's most innovative line array technologies within a mobile, lightweight package that's an ideal solution for a multitude of small- and medium-sized applications, including portable and installed A/V as well as musician/DJ uses, and with the introduction of the JFL118, now offers a turnkey loudspeaker solution.
Incorporating constant curvature line array design principles, JFL210 modules form easily configured arrays with very predictable output and coherence, and coverage that is both horizontally symmetric and consistent from short to long throws. And, despite the compact size, modules and arrays both deliver exceptionally high output capability and predictable pattern control. The JFL210 can be flown or stacked in a variety of ways. The enclosure size, shape, weight and rigging are optimized for ease of transport and handling. Arrays may be easily flown or ground stacked, and up to two enclosures may be mounted on a tripod loudspeaker stand or on a pole above a pole-mount capable subwoofer.
Each two-way, full-range JFL210 module utilizes neodymium drivers that provide optimum performance and tireless durability while also further reducing weight. Two 10" (2.5" coil) woofers deliver tight, punchy low-frequency performance, while the 3" (1.4"-exit) compression driver is closely matched with a horn that provides precise directivity. These high-end components contribute to a maximum peak output of more than 130 dB SPL, allowing JFL210 arrays to comfortably fill vast spaces. Performance can be optimized even more precisely with an EAW UX8800 digital processor (4 inputs by 8 outputs) that functions as an excellent overall system manager, processor and controller, while its Gunness Focusing™ alignment and driver processing algorithms dramatically enhance JFL210 line array performance.
Info

---
TC Electronic LM5 Loudness Radar Meter for ProTools|HD
LM5 displays Instant Loudness, Loudness History and True-Peak level derived from a new, international standard. LM5 is suitable for use in music, post production,broadcast and film; and offers a more coherent way of managing level and avoiding distortion than ancient methods still used in music production.
The most fundamental audio issue of all – control of loudness – every day makes millions of people around the world adjust their volume control over and over again.
Jumping levels are caused by fundamentally different mixing and mastering esthetics in music, film, post and broadcast in combination with simplistic peak level normalization at various places of the audio distribution path.
TC Electronic's new LM5 Loudness Radar Meter offers a cross-genre, cross-platform, and cross-format solution to standardized, intuitive control of loudness.
Info

---
UR1M Wireless Micro-Bodypack Transmitter
Weighing only 2.2 oz without batteries, the newly announced UR1M Transmitter is the most compact bodypack available from Shure. Operating on the premium Shure UHF-R Wireless platform, the UR1M offers superior wireless audio and an industry-leading tuning range – all in a durable, ultra-compact and lightweight form factor..
Info

---
FOCUSRITE ISA 828 - EIGHT CLASSIC PRE-AMPS & UNPARALLELED A/D CONVERSION
The The eight ISA-series transformer-based microphone pre amps feature exactly the same vintage microphone pre-amplifier design as the original ISA110 module from Focusrite's critically acclaimed Forte console (including the original Lundahl L1538 transformer and bespoke zobel network).

The pre-amps are complemented by eight line inputs, four instrument inputs and an optional eight channel 192kHz ADC that outperforms every other converter yet devised. Thanks to its convenient 25 pin D-Type connectors, the ISA828 also integrates quickly and seamlessly with ProTools HD, as well as other popular hard disk recorders and mixing desks.
info
---
2.4 GHz Wireless Audio Transmitter-Sound Port The Sound Port is a very useful little product for those who like music. It gives you the freedom to listen to the music you love in the way you want to. One end plugs into what you want to play, the other end plugs into where you want to play it - the result, music to your ears! So you could play your MP3 player through your hi-fi, music from your computer through your DAB Digital Radio, your cassette player through your garden speakers - as long as the 'speakers' have a Line In port and the player has a headphone socket you can use any combination that suits you.The best part of this system though is the fact that the transmitters can be up to 50m apart and still work. This means the 'speakers' and the player do not even need to be in the same room, giving you the freedom to roam wherever the music takes you.
info
---
Formula Sound has followed up the successful launch of its new FF-4000 modular mixer by announcing that the unit is now available with a factory-fitted Pro X Fade crossfader from Eclectic Breaks (Ebsel). This new crossfader has been receiving highly enthusiastic reviews in the media, and its inclusion as an option on the FF-4000 (and also on Formula Sounds larger 6-channel FF 6000) reflects the growing reputation that these FF Series mixers are enjoying among the DJ and club market.
.
Info

---
The TA-500DP's amplifier module offers typical operating efficiency in excess of 90%, contributing to a lighter and more manageable product. The module incorporates sophisticated DSP, including active crossovers, output limiters and impedance monitoring, making up a completely self-contained and optimised audio system that requires only a line level signal feed to give consistent and reliable performance.
Info

---
E4-75 power amplifier Designed for use in a wide variety of applications, including touring monitor racks, the E4-75 is a 4-channel amplifier capable of producing 750W/channel into 4 or 8 ohms; it has automatic impedance sensing and changes the power accordingly. Inputs are via four XLR sockets, which can be linked to the next channel via a rear panel switch providing greater flexibility to supply more speakers with the same input signal. In addition, the E4-75 also has five-segment LED metering for each channel and an indicator to signal 4 or 8 ohm load.The E4-75 joins MC2 Audio's E45, E25 and E15 amplifiers. The E45 offers 2250W/channel into 4 ohms (with peaks of 4500W/channel into 2 ohms; 1200W/channel into 8 ohms); the E25 is rated at 1250W/channel into 4 ohms; and the E15 is rated at 750W/channel into 4 ohms. E Series units are housed in a 2U chassis..
Info

---
The JBL Variable Line Array (VLA) Series is a revolutionary product providing high-impact sound reinforcement at throw distances beyond the reach of traditional loudspeaker designs. The modular design concept provides the system designer the ability to build large line array systems for larger venue applications or to design smaller line array systems for use as distributed clusters in arenas, domed stadiums and larger performance spaces, including large houses-of-worship.
JBL VLA Series is designed specifically for permanent installation applications where even coverage, high intelligibility, and very high sound-pressure levels are required. JBL VLA Series modules are based on the same advanced engineering used in the highly successful VERTEC® Series line array systems. JBL VLA Series goes one step further than VERTEC by providing six large format horn-loaded modules with three horizontal horn coverage patterns (30°, 60°, & 90°). This horn-loaded modular concept, based on the JBL Precision Directivity Series® technology, provides the designer additional flexibility to vary the horizontal pattern within a vertical array by incorporating different modules with wider or narrower coverage patterns while still maintaining vertical directivity.
The JBL VLA Series uses JBL proven technology components. The mid and high frequency sections are horn-loaded for maximum sensitivity and optimum pattern control. The midrange section features the patented technology of the CMCD82H 200 mm (8 in) cone midrange compression driver with dual 75 mm (3 in) voice coils consisting of a driver/phasing plug assembly providing high output with low distortion. The high-frequency section features the 2431H 38 mm (1.5 in) throat diameter 75 mm (3 in) aluminum diaphragm, neodymium high-frequency drivers. The low-frequency section utilizes the 2226H 380 mm (15 in) driver with a 100 mm (4 in) voice coil.
Enclosures feature 16mm (5/8-inch) exterior grade 11-ply birch plywood. Grills are powder coated 14 gauge acoustically transparent perforated steel. For outdoor applications JBL offers two standard levels of weather resistance. WRC is for outdoor placement where the loudspeaker will be sheltered from direct exposure. WRX is for direct exposure or more extreme environments.
Info

---
FP+ Series from Lab.gruppen - A new level of power and channel density, flexibility and value in tour sound power. FP+ Series includes 2-channel amps with up to 2 x 6500W and 4-channel amps with up to 4 x 2500W. All are a trim 26.5 lbs (12 kg) in 2U, and backed by a no-quibble 6-year warranty. With Lab.gruppen's renowned reliability, Class TD amp technology, and real-time monitoring and control, FP+ Series gives professionals everything they need to overcome the tough demands of today's touring environment Info
---
Lab.gruppen & Dolby® Lake® Processor technology in future products, Lab.gruppen world renowned in power amplifier design and manufacturing, announced today an arrangement allowing Lab.gruppen to utilize Dolby® Lake® Processor technology in future products. "It is a part of Lab.gruppen's business strategy to be able to integrate other significant technologies within the company's tour-honed amplifier platforms," stated Tomas Lilja, Lab.gruppen's MD.
"We are extremely excited now to have access to Dolby's Lake® Processor technology. We know the outcome will be exciting for both companies and the sound reinforcement marketplace at large."Senior management and engineering teams from Lab.gruppen and Dolby have been collaborating on the development of this arrangement for over 6 months. The integration will not impact Lab.gruppen's central product manufacturing or sales channels."Dolby's Live Sound Group has long held an immense respect for Lab.gruppen products and the company's engineering expertise," commented Bruce Jackson, Director, Dolby Live Sound Group. "We believe the availability of Dolby Lake Processor technology in the Lab.gruppen product line will deliver significant benefits to all of our customers.Dolby and Lake are registered trademarks of Dolby Laboratories.Info

---
Konnekt 24D is a groundbreaking audio interface that integrates TC's world famous effects in a state-of-the-art design. The Fabrik C channel strip and Fabrik R reverb known from TC's PowerCore platform are built into the Konnekt 24D and they work even when the unit is used in stand-alone mode. Konnekt 24D is designed for recording and performing musicians who want the highest possible sound quality from input, through built-in real-time effects, to the recording application.
Two combo inputs on the front panel combine outstanding mic preamp quality with true Hi-Z guitar optimized inputs. The light ring gives you easy access, instant control and visual feedback on important parameters directly from the front panel. You can stack up to four Konnekts together using TC NEAR™ – Network Expandable Audio Recording – to obtain a massive amount of I/O and effects channels. If you are working with active monitors, you'll be delighted with the analog volume control that ensures a wide dynamic range. Dual headphone outputs are convenient when you're two in studio and one of the headphone outputs comes with an auto speaker muting function. If you don't need all the I/O or the DSP effects, choose Konnekt 8, which is a non-DSP version of Konnekt 24D with less I/O.
Info

---
The Digidesign® Mbox® 2 Pro is a portable, high-definition audio/MIDI production system that delivers truly professional sound quality. Packing an impressive variety of connection options into a compact interface, Mbox 2 Pro puts powerful multitrack recording and mixing capabilities into your hands, so you can create wherever inspiration strikes. Mbox 2 Pro also includes award-winning, industry-standard Pro Tools LE™ software, over 50 effects and instrument plug-ins, and the Pro Tools Ignition Pack
Info

---
M'elodie ultracompact high-power curvilinear array loudspeaker
Is the latest self-powered loudspeaker from Meyer Sound, the company that introduced controller-assisted loudspeakers more than 27 years ago and self-powered sound reinforcement systems over 11 years ago. With an all-new low-frequency driver and amplifier, plus Meyer Sound's famous complex crossover, driver protection, and frequency and phase correction circuitry, M'elodie provides a reliable, low-distortion solution for a key segment of the sound reinforcement market.
M'elodie's diminutive size belies a powerful voice: conservatively rated at a maximum peak output of 131 dB SPL, M'elodie is capable of filling rooms much larger than one would expect.While M'elodie can be used as a main system in small venues, its broad 100-degree horizontal coverage makes it ideal for use in larger venues, too, as it is designed to integrate seamlessly with MICA. M'elodie's QuickFly rigging, which features captive GuideALinks for the maximum in flexibility and safety, make it easy to add as downfill to a MICA array, but individual M'elodie cabinets also work exceptionally well for frontfill or under-balcony coverage. Best of all, M'elodie's small footprint takes up little truck space.With a small footprint but prodigious output (131 dB SPL peak output), M'elodie is a consummate performer in corporate AV applications, but its flexibility also makes it a superb choice for use in theatres and small halls, as a sidefill or downfill adjunct to main systems based on MICA, or as individual cabinets for frontfill or under-balcony coverage.Info

---
UAX220-Mic A true plug-and-play device, the UAX220-Mic is the perfect solution for use with multiple computers, such as a laptop computer on the road and a desktop computer in the newsroom or studio. In fact, it is the most efficient pro audio interface for portable use in a variety of applications from broadcast to live performance to logging, legal recording and archiving, to music production.
Key features • 2/2 high quality balanced analog mic line inputs and line outputs • 2 professional grade mic preamps • Dedicated headphone output stage with independent level control • Professional Neutrik™ XLR connectors and Neutrik™ headphone jack with lock • Zero-latency direct monitoring • USB Audio compliant, meaning no driver to install • Powered through USB (no external power supply needed) • Supported operating systems: Windows XP, Mac OS X, Linux • DirectSound, Core Audio, ALSA, and Virtual PCX management. ASIO management via third-party interface
Info

---
The MIDAS XL8 live performance system is truly revolutionary and heralds Midas' entry into the digital mixing realm. However, this is not merely another digital mixing console. XL8 offers an incomparable design combining exemplary sound quality, flexibility and reliability with an ease and familiarity of use unrivalled by other digital control surfaces. XL8 is the first of a new generation of open-architecture, cross-platform, integrated audio control and distribution systems, which brings control of not only audio, but other aspects of a live performance to a single, intuitive control centre.
As well as offering classic Midas audio quality and superb reliability, XL8 actually improves upon the performance of the analogue consoles, which have established Midas as the number one choice of sound engineers the world over. XL8 represents a new generation of networked systems, requiring only mics, amps and speakers to provide a complete audio system.
The XL8's open architecture ensures that both third-party hardware and software, including "plug-ins" can be easily integrated into the system.XL8 has been designed so the engineer does not have to think in terms of numbers, pages or layers. Users navigate the system and identify channels by colours and groupings, which they themselves create. This method allows an individualised approach to mixing, rather than working within hardware-dictated numerical limitations. This reassuringly familiar way of working is central to the XL8 and ensures that engineers do not have to change their way of thinking to feel comfortable with the new system.
Each of the five bays of the console is a discrete hardware module, which is independent of its neighbour and incorporates its own power supply, surface processor, GUI processor and screen. The only common connection is via a single Ethernet link to the network.
The standard 5-bay control surface comprises a total of five of the following three modules:
• 3 x Input module
• 1 x Mix module
• 1 x Output module.
Info

---
DN9848E System Controller From Klarkteknik. The DN9848E System Controller features AES/EBU digital inputs as standard. Whilst the internal sample rate of the DN9848E unit remains at 48kHz, these digital connections are all 96 kHz compatible allowing easy interface with any other digital device featuring the higher sample rate. The unit now features a dual port Ethernet communications interface. This is to facilitate much faster communication, response and metering when controlling multiple units, than was previously possible with serial comms.
Info

---
Digidesign Pro Tools 7 Software for Windows XP and Mac OS X version 10.4 "Tiger"
These highly anticipated updates deliver a wealth of new features and enhancements such as significantly expanded recording and editing capabilities for audio and MIDI, greater mixing power and flexibility, enhanced efficiency, and improved ease of use. The result is a whole new set of tools that advances the art of audio production.Pro Tools 7 software is also a cross-platform release, supporting all current Pro Tools systems running on Windows XP and Mac OS X Tiger computers.Tracks for simple and straightforward integration of virtual instruments, non-destructive real-time MIDI processing, and the ability to work with industry-standard REX and ACID files. It is also optimized to boost RTAS® plug-in counts by as much as 150% on multi-processor computers. Pro Tools 7 software is power-packed to give our users more flexibility to create completely within the Pro Tools environment.
Info

---
GB8 8-bus console
Available in frame sizes from 16 to 48 channels, each with four full-function stereo channels and four stereo returns, the GB8 is designed for installations such as churches and performance venues, or for small touring sound systems. The dual-mode topology implemented to such success on the MH3 and MH4 desks allows the GB8 to be used on FOH or monitor duties, with fader control of group or aux outputs. Additional features over the GB4 include a 1kHz oscillator and a meter bridge with three led meters that very closely emulate the ballistics of VU meters.Four mute groups allow several channels to be muted simultaneously, while another unique facility is the limiter on both the Record and Alternate stereo outputs that makes it easier to create a stereo recording of the mix. The console also features an output matrix with eleven feeds to four outputs, being fed from the group busses and main L, R and C (mono) outputs.
Info

---
UREI 1601S
A purpose built digital mixer ergonomically designed to compliment modern djs enabling them to maximise their creative potential. Packed with unique features such as the two 32 beat, 24 bit assignable samplers with footswitch, the hi-pass filter to instantly remove turntable rumble and the aural exciter to boost those tightly pressed vinyls and to accentuate your scratches. Built to last with fully replaceable faders and knobs and reverse / curve adjust on all faders.
Info

---
MiNi-DiGiRack
The 4u high,19 inch rack mount unit houses two power supplies with separate mains connectors and switches. It comes as standard with a MADI pod, or with an optional Optical MADI pod. And the newly designed back plane allows any slot to be either input or output for analogue connections, or both in and out for digital connections such as AES/EBU. Before digital technology was fully embraced, many engineers wanted to connect a large number of external devices and a typical local rack for a D5 Live had 56 inputs and 56 outputs. Now that engineers have used the console for some time, the tendency is to use its powerful internal effects and processing capabilities, thus negating the necessity for a large local rack.
Info

---
System 6000 Stereo plug-ins for TDM/ProTools
With the System 6000 plug-ins from TC Electronic, some of the most sophisticated algorithms for mixing and mastering are finally made available to the Pro Tools platform. Digidesign's HD DSP card provides a processing infrastructure powerful enough to host a choice selection of stereo reverbs and mastering tools from TC's flagship system. With the new TDM plug-ins, TC Electronic will be making a strong contribution to the Pro Tools platform and continue the pioneer work that started with MasterX and TC Tools. TC Electronic expects four new TDM plug-ins, MD3, VSS3, DVR2 and NonLin2, to be available during second half of 2005.
Info

---
MICA from Meyer. The MICA compact high-powered curvilinear array loudspeaker is the newest and smallest member of the acclaimed MILO family of loudspeakers. MICA brings the very high output and smooth, extended high-frequency response that is the MILO family's sonic signature to a smaller package with broad 100-degree horizontal coverage. This makes MICA ideal for applications that do not require quite as much power and throw distance as MILO or where weight and size are a concern. MICA is suited to a wide variety of applications such as touring, rental, and fixed installation, and its sonic compatibility with MILO makes it an excellent component in a MILO family system.
Info

---
Logic Pro 7.1 update .The Logic Pro 7.1 update adds a generous collection of new features and sought after enhancements such as full native plug-in delay compensation and over 70 new key commands. It provides greater facility for creating and managing Apple Loops and a convenient new method for re-ordering Channel Strip plug-in configurations. Logic Pro 7.1 further extends the creative options with 5 new plug-ins including a Bass Amp and two hybrid synthesizers. The update is rounded out by a host of optimizations and refinements that significantly improve the performance and stability of both Logic Pro and the included, updated version of Waveburner.
Info

---
Soundtrack Pro .Introducing Soundtrack Pro, Apple's revolutionary audio editing and sound design application. With an innovative Action-based waveform editor, multitrack editing, as well as repair and restoration capabilities, you can design and edit audio with total creative flexibility. More than 50 effect plug-ins and over 5000 sound effect and music Apple Loops make Soundtrack Pro the professional choice for precise audio control.Edit with Actions-The innovative waveform editor gives you extensive audio file editing capabilities and lets you perform nondestructive, sample-accurate manipulations of audio in a ground-breaking interface. Reorder, modify, suspend or delete any audio edit or process to design the perfect sound. Easily identify and repair common audio problems such as background noise, clicks, pops and hum.
Info

---
PCX1222HR Digigram.Featuring one stereo input and six stereo outputs in both balanced analog and AES/EBU formats in a short-length PCI card, the PCX1222HR is targeted at mission-critical live-assist systems in radio.The card benefits from all the key features of Digigram's recently introduced HR (High Resolution) series of PCX sound cards, which is set to become the new industry standard: state-of-the-art sound quality with 24-bit/192 kHz converters, a comprehensive set of drivers (Digigram np Runtime, WDM DirectSound, Wave, ASIO), hardware sample rate converters, a 66MHz/64-bit PCI interface, a more powerful on-board DSP, and greater flexibility for custom developments
Info

---
freePORT High-quality wireless microphone systems do not have to be expensive. This is shown by the three freePORT systems that Sennheiser electronic GmbH & Co. KG is presenting to the public at prolight + sound 2005. The German electroacoustics specialist is offering freePORT in "Vocal", "Instrument" and "Presentation" versions. All three systems allow four switchable frequencies to be operated simultaneously, ensuring high transmission reliability and flexibility..
Info

---
GL range - Allen & Heath present the new GL range, which now incorporates 4 new models - the GL2400, GL2800, GL3800 and GL4800 live sound consoles.
Providing the benefits of the very best in analogue audio performance and intuitive walk up and go operation, and featuring an enhanced capability for the latest in live sound mixing such as in-ear monitoring, mix-fed subs, ambient recording, engineers wedge/earpiece monitoring and matrix flexibility, the new GL Series retains the rock solid, all metal, individual card build for which Allen & Heath is renowned. The GL Series… built to perform, built to last.
Info

---
FF-6000 - The FF-6000 features 2 mic/line switchable channels and 4 switchable between phono/line or line/line. Each input channel has a gain trim and channel fader, plus 3-band eq, a five segment level meter and a clip indicator. All channels are assignable to either the crossfader or direct to the master.There's an effects loop at either end of the crossfader (which is fully contour adjustable) with wet and dry controls plus punch and latch-on switches, cue buttons, send and return gain trims, and a loop-swap button.
The output section has a master and a zone output, each with stereo and mono outputs on balanced XLRs, a third effects loop, and a pair of 12 segment led meters displaying main output levels. .

Info

---
Galileo™ 616 Loudspeaker Management System - The Galileo 616 loudspeaker management system is a 6 input/16 output, fully-digital matrix processor which collects in a single box all of the facilities required to drive and align sound reinforcement systems employing multiple zones. The device will include digital implementations of popular features developed over years by Meyer Sound for its acclaimed analog processors, including atmospheric compensation.

Housed in a 2U rackmount package, the Galileo 616 processor can be used as a standalone device operated directly from its front panel, or in conjunction with a laptop or other personal computer via Ethernet. The Ethernet connection presents a broad variety of control possibilities, such as the use of wireless laptop computers and tablets to control the device, enabling the user to walk around a venue while adjusting parameters on one or more Galileo 616 units. Full bidirectional communication insures that the user is always able to instantly view current settings, whether operating the Galileo 616 from the front panel or a laptop computer (Windows or Macintosh).

Info

---
KF850 Series - Virtual Array™ Systems .Two KF850z models are offered: the KF850zF and KF850zR. Flown applications may use the "F" version, which features rigging hardware identical to the earlier KF850EF. In many applications KF850s are ground stacked in theaters, clubs, and outdoor festivals, or are used for side fill/drum monitoring. To address these applications, we offer a new version without flytrack - the KF850zR - which considerably reduces the weight of the enclosure by 41 lb/18.6 kg, or 22%. Both enclosures incorporate a stacking pad on top that mates with a recess in the bottoms.The SB850zR is a significant update of the SB850R, and is an excellent sub-bass complement to the KF850z full-range loudspeakers. A deeper enclosure was designed to allow use of the same driver used in the legendary SB1000. This significantly enhances the SB850zR performance, providing the same high impact and low frequency response of the SB1000 but in an enclosure footprint matched to the KF850z. The SB850zR enclosure also incorporate a stacking pad on top and recess on the bottom which facilitates stacking it with the KF850z or additional subwoofers

Info

---
AK4113 - 192 kHz digital audio interface receiver (DIR) with a wide sampling rate.
The six channel input AK4113 supersedes the four channel AK4112B, which has been widely used in AV amplifiers as a cost-saving version of the AK4114 without transmission functions. It supports wide sampling rates from 8kHz to 216kHz.The AK4113 is fully compatible with AES3, IEC60958, S/PDIF and EIAJ-CP1201 standards for AV amplifiers, DVD receivers and DTVs. It also supports 24-bit 192 kHz PCM data and Non-PCM data streaming like Dolby Digital/MPEG etc.,Like the AK4114, it features a Q-subcode buffer for audio CD, built-in 40-bit channel status buffer and incorporates a non-PCM detection function for identifying DTS-CD data.

Info

---
SKP 3000 plug-on transmitter from Sennheiser converts any wired microphone into a wireless microphoneThe SKP 3000 is available in nine frequency ranges, with frequencies tuneable in 5kHz steps. The transformer balanced input matches the highest professional requirements and features include 48V phantom powering, which feeds condenser microphones directly from the transmitter, mute function and backlit display for ease of use in any situation. The SKP 3000 has a robust metal housing to withstand the rigors of hire and touring and a range of accessories are available.
Info

---
Logic Pro 7 features new instruments and effects, state-of-the-art loop composition tools as well as optimizations for the PowerPC G5 processor and Mac OS X, forming a highly productive system that will change the way you compose, record, edit and mix music in any studio environment . The latest version provides near unlimited processing resources through the simple addition of Macintosh computers.The new distributed audio processing feature in Logic Pro 7 offers a plug-and-play solution that provides the ability to tap networked computers for more DSP processing power. Simply add one or more Macintosh systems via Ethernet to your Logic Pro 7 system. The result is an audio and music production system with processing power that was previously unimaginable — up to 128 stereo streams .
Info

---
dBQ-Zero analogue equaliser The dBQ-Zero is a newly designed analogue 2-channel graphic equaliser with a filter section. This is the first of a range of analogue APEX products that are budget friendly and offer unprecedented quality in this price range. The thirty-band graphic section has an additional filter section with high and low shelving filters, a swept high-pass filter and 2 notch filters for the clean removal of primary feedback frequencies. Connections are available on XLR, stereo 6,35mm Jack and screw terminals. Typical users will be PA companies, musicians and fixed installation contractors.
Info

---
MACKIE TT24 Digital mixing console 24-bit/96kHz digital mixing console purposely designed for live applications.99 snapshots instantly recall levels, dynamics processing, EQ, routing, mutes, etc.DSP for the outputs and groups on the TT24 is configured expressly for live sound applications. The main outputs, auxiliaries and groups have a special 6-band EQ: two bands of hi/lo shelving EQ, two sweepable mids, plus a pair of ?kill filters?, anti-feedback filters with quick and easy manual control. And using these filters is easy. You can simply tap the rotary encoder for one of these bands and to insert a –6dB narrow band filter at 1kHz. Tap again and it's a sharper –12dB filter. A third tap produces a deep and narrow –18dB filter. Dial the knob to sweep this notch filter to the feedback frequency. Comp/limiters to protect amplifier inputs or in-ear wearers are also available on all of the main outs.The TT24 allows the 12 Auxiliary sends to be stereo linked, giving you six built-in stereo in-ear mixes with EQ and limiting. The groups have ten channels of EQ and comp/limiting available. The eight Matrix outputs each have 600ms of delay for typical applications like delayed speaker systems. And last but not least, there are four internal effects processors.
Info

---
Sennheiser evolution e900 Series Designed to withstand the rigors of touring, the cardioid e935 and super-cardioid e945 cut through the mix easily and provide a high gain before feedback. Their sound is smooth, natural and warm. It has been optimised for the stage, with a presence boost to improve vocal intelligibility.
Info

---
ISO Balancer 2 The ISO Balancer 2 will convert two unbalanced low impedance signals to balanced low impedance signals suitable for use with professional equipment and long cable runs. Transformer ground isolation provides low-noise operation suitable for any demanding application.
Info

---
Crown I-Tech
I-Tech's patented Interleave switch-mode design delivers a solid combination of high output power and a smaller, lighter weight package. Officially designated "Class-I," this break-through technology provides a clear advantage over conventional amplifier (Class-D) models by providing lower distortion, higher voltage, higher power, and greater reliability. Industry's Highest Output Voltage
Today's high-performance loudspeakers need additional voltage drive to really come alive. I-Tech features the highest output-voltage capability of any professional amplifier. Regulated Switch-Mode Power Supply
An all-new, ground-breaking power supply forms the heart of the I-Tech Series. Crown's regulated switch-mode power supply delivers full power regardless of mains voltage: from 120 to 277 volts, and from 50 to 60 Hz. PFC (Power Factor Correction)
Crown's innovative PFC technology allows I-Tech to draw current from the mains in a more controlled and efficient way than non-PFC amplifiers, providing massive amounts of power from a single 20 amp breaker. Digital Audio Inputs
(AES/EBU - CobraNetTM) I-Tech amplifiers feature digital audio inputs for exceptional audio quality. With AES/EBU inputs (standard) or optional CobraNet version, I-Tech provides your choice of today's most widely accepted digital audio formats. Light Weight
I-Tech packs a lot of power in a small but rugged, 2U package. Weighing in at less than 28 lbs. (12.7 kg), I-Tech delivers unmatched power for its weight class, far outpacing the competition in watts/pound.

Info

---
TC Electronic Virus|PowerCore.
Based on Access Music's award-winning Virus Indigo hardware synthesizer, Virus | PowerCore offers sixteen voices with three main oscillators, two filters, three LFOs and two envelopes for every voice.
Virus | PowerCore is equipped with an extensive series of oscillators, LFOs, independent multimode filters and fast envelopes.
The FX section features chorus/flanger, phaser, saturation, distortion, analog boost and ring modulation. In addition, the global reverb/delay and the predelay time can be synched to the song's tempo.
A global vocoder with up to 32 bands, and the built-in arpeggiator add to the virtual synth's feature set. Adaptive Control Smoothing allows super smooth parameter rides without any unwanted side effects, and an extensive modulation matrix makes it possible to create the most stunning sounds.
Virus | PowerCore can be used as a VST instrument for Windows or Mac, as well as an Audio Unit plug-in under Mac OSX. The actual synth engine is powered by PowerCore, saving the host's CPU for other tasks..
Info

---
SymNet Designer 4.0 SymNet now has digital I/O functionality thanks to the introduction of DigI/O 12x12DSP. This new DSP device supports twelve channels (six pairs) of AES/EBU and Toslink digital audio formats in and out. In order to maximize all 12 channels, an additional hardware piece, known as the HomerLink breakout, is coupled to the DigI/O 12x12DSP via standard Cat 5 cable. This setup allows a digital console, for example, at the FOH location, to interface directly to a SymNet ring in a rack room up to 100m away, with extremely low latency.
Info

---
DN100 active Direct Injection (DI) box Klark Teknik has introduced the all-new DN100 active Direct Injection (DI) box. This is a ground-up re-design that maintains KT's unswerving dedication to engineering excellence in design and sonic performance.
Info

---
PM100 Freedom series New modular concepts from Formula Sound.The tremendous flexibility of the freedom series products is matched by their rugged construction,high specification cpmponents,reliability in operation and easy-to-use control surface which can also be tailored to suit individual applacations.
Info

---
dbx AFS 224 a dedicated feedback suppression processor that offers up to 24 filters per channel with filter Qs up to 1/80 of an octave. The AFS 224 also offers selectable modes, live filter lift and types of filtration, which are all readily available via the intuitive user interface front panel.
Info

---
UWP Series The UWP Series represents a big step forward as it introduces Sony wireless options to customers we haven't catered to before. Although specified for a cost conscious market, UWP clearly reflects the inherent quality of Sony wireless systems, based on years of professional experience .
Info

---
Que-8 the Que-8 is designed to interface with the studio mixing console and is usually connected to auxiliary send outputs. It has 8 channel mixing facilities. Headphone brackets and stands as optional extras. In the studio, the theatre or a touring situation, the Que-8 enables performers to adjust their own monitor mixes, leaving the balance engineer to concentrate on the creativity of the recording or PA mix. PM-100 for use in discotheques, clubs, broadcast and production studios, audiovisual presentations and any other situation where a combination of sources need to be controlled. The mixer is designed to give exemplary technical performance and is built to the highest standards of mechanical engineering.
Info

---
iEQ series The iEQ-Series represents a major step forward in the performance of graphic equalizers. From its amazing 10Hz to 22kHz frequency response, to its 110dB dynamic range and Advanced Feedback Suppression (AFS), dbx proprietary Type V™ noise reduction and PeakStopPlus limiting, the iEQ 15 offers out of this world specifications with a down to earth price point. The iEQ series consists of the iEQ-15, which is a dual 15-band and the iEQ-31, which is a dual 31-band. Features include a 10Hz to 22kHz frequency response, 113dB dynamic range and Advanced Feedback Suppression (AFS), dbx proprietary Type V noise reduction andPeakStopPlus limiting.
Info

---
Pro Tools 6.0 software for Mac OS X adds a powerful set of new features and improvements that makes this the next evolutionary step for Pro Tools TDM and LE systems. With Pro Tools 6.0, you'll experience a completely new level of efficiency and effectiveness when working with Pro Tools. Pro Tools 6.0 software incorporates enhanced MIDI functionality, including full support for Mac OS X's Core MIDI Services. MIDI Time Stamping (MTS) support provides sample-accurate MIDI with Pro Tools-compatible software synths and samplers, eliminating the possibility of compromised sync and drift issues. Also, you can take advantage of up to sub-millisecond-accurate MIDI with Digidesign's MIDI I/O and other supported MTS-capable interfaces, rivaling any dedicated hardware sequencer.
Info

---
MH3 The new Soundcraft MH3 console provides sound contractors and venues with the critical commercial advantage of complete console flexibility. All it takes is the touch of a button to place either Groups or Aux Masters onto faders, delivering intuitive and uncompromised operation in either application. The MH3 is available in five frame sizes with legendary Soundcraft sound quality delivered via a new high-headroom mic amp, classic British EQ and rigorous circuit design.
Info

---
D5 Live 96 The D5 Live 96 comes with two stage DiGi-racks and one local rack, providing 96 inputs. A special `futureproof' feature here is that a D5 Live 56 can cost-effectively be upgraded to a 96 by adding a second remote DiGi-rack and an additional DSP card in the console.
Info

---
DBX DriveRack 260 The DriveRack 260 continues the legacy of DriveRack series, which has been created by the company that has been redefining the standard of signal processing for more than 30 years. The DriveRack 260 was designed with the purpose and vision of providing state-of-the-art signal processing, while utilizing a simple and intuitive user interface. This goal has been achieved by offering two independent channels of processing power with a linkable 28-Band Graphic Equalizer, industry-standard dbx stereo compressor module, feedback eliminator and the 120A Subharmonic Synthesizer on the input, with a six channel output system that includes parametric EQs, PeakStopPlus® limiters (to provide protection against speaker blowouts) and alignment delay. These features combined with the Wizard setup system and complete DriveWare™ GUI control represent a methodical design that is guaranteed to deliver optimal, all-inclusive processing in a completely scalable system.
Info

---
CDS-1 Small single cd player.Fader-Q-Start (interacts with mixer with Q-Start) 8x Oversampling .Loop In/Out -Scan/Forward & Back Skip -Bend: 8%, 12% or 16% -Continuous/Remain Time -Digital Output -Instant Start-Mechanical Anti-Skip Protection -Reads CD & CD-R Discs .
Info

---
DYNACORD COBRA System compact line array system.Cobra comes as a complete, ideally tuned system including the needed digital system controller with application-optimised presets and high-performance power amps. The entire package is truly compact, quickly set up and tremendously easy to operate.
Info

---
Baby HUI Baby HUI joins the emerging group of Mackie control surfaces designed to improve workflow and creativity by allowing users to interact with their favourite DAW through a familiar analogue style interface rather than a mouse.It features eight channel strips that each include a 60 mm touch-sensitive motorized fader, mute button, solo button and a signal LED. Multi-functional rotary encoders accompany each channel strip as well. These provide pan or send level controls along with channel select, record arming and automation arming functions. Baby HUI also supports a full automation assignment section, display buttons, undo, tape-style transport controls and a shift modifier to double up with certain controls.
Info

---
PRE Featuring eight discrete, matched transistor hybrid mic-preamp circuits, PRE offers a pristine signal path designed specifically for the Pro Tools|HD environment. PRE accepts nearly any input signal, easily accommodating mic, line and direct instrument (DI) level inputs on all eight channels.Complementing a 192 kHz - capable system and world-class converters, Digidesign further ensures unparalleled sonic fidelity with PRE - a high-definition, multi-channel,remote-controllable microphone preamp.
Info

---
SDR24/96 from Mackie. The SDR is the ideal solution for live, as well as home or project studio, recording. Built with a high-performance, extremely reliable embedded record engine, the SDR can keep up with even the most demanding applications. With features such as cut/copy/paste track editing, multiple un-dos, Sony 9-pin support, and compatibility with multiple remote controllers, the SDR offers professional-level features in a very easy-to-use interface. All analog and digital I/O is built right into the back panel, so integration with mixing consoles and/or digital audio workstations is quick and painless. The SDR is also small and portable enough to be carried from gig to gig. And because the SDR supports tried and true Mackie Media back-up drives, all media is interchangeable from one Mackie recorder to the other. With its powerful combination of professional-grade features, the SDR continues Mackie's commitment to building high-feature, high-value professional audio products.
Info

---
Synchro Arts VocALign Dialogue and vocal synchronisation for AV post- production and music recording. Uses the XPro plug-in format for Soundscape's SSHDR1-Plus and R.Ed Digital Audio Workstations. VocALign is an amazing post-processing plug-in for automatic synchronisation of a dubbed track to a pre-recorded guide track, at the touch of a button. VocALign massively speeds up audio synchronisation tasks and increases the quality of results. It works by automatically "micro-editing" the new or replacement audio signal to align the timing of its modulations to match a Guide signal. Processing of mono or stereo audio is included and you can audition the processed and original audio directly in the VocALign plug-in, without first going back to the Soundscape Editor.
Info

Guardian CX4 With the increasing demand for stricter fire and noise control regulations, Formula Sound have often been asked to "provide something that meets the requirements". During consultations with Fire Officers, the brief which evolved required that, in order to avoid panic when a fire alarm activates, the programme level in the venue should be reduced and not cut altogether, and that a mic override facility should provide one guaranteed microphone into the system. In the firm belief that regulations will become even tighter the company felt that it was time to develop a unit that would satisfy all these requirements but would also serve other uses. So Formula Sound have developed and produced the Guardian CX4. The unit is not restricted to entertainment venues and may be used with any sound system where a priority override facility is required. It is ideal for use in shopping centres, malls and public areas where security announcements are required. Priority inputs may be at mic or line level. This unit will interface with any existing or new sound installation. It is a four channel device and has two distinct functions.
Info

---
---
Pro Tools 5.3.1 Software for Windows XP and Macintosh Post professionals and Pro Tools collaborators rejoice! With the release of Pro Tools TDM 5.3.1 software, full Avid interoperability and DigiStudio (Mac only) support is now available with ProTools|HD on Windows XP Professional and Mac OS 9.x.
Info

---
LM series from OHM.The LM series of enclosures will be built in the OHM tradition, with painted birch ply cabinets, and high quality driver and crossover components. A special high efficiency HF compression driver has been used in the 12" and 15", two-way designs, protected by OHM's proven HF protection system . The portable LM-S sub adds full-on LF extension to the system as required.
Info

---
Sony SRP-X700 is designed for modern presentation systems which are required to process and switch multi-media sources including microphones, video, DVD and computers. It utilises DSP technology to deliver its extensive range of functions and features industry-standard connectors.
Info

---
DC 22 Dynamic Controller The DC 22 combines quality compression and gate functions with simplicity. No more compression headache! Let's start with what a compressor actually does. No matter how you cut it, this is an automatic volume control. It is a hand on a knob, turning the volume down and turning it up again. The hand is fast and accurate, but it is just turning a volume control.
Info

---
CPX Series The CPX Series of amplifiers offer a comprehensive feature set that includes: built-in defeatable GCL™ clip limiting, low pass filters (18dB per octave @ 80 Hz), and electronic crossovers with direct outputs. In addition, all CPX Series Amplifiers feature extensive protection circuitry heretofore not found in amplifiers at this price point. These features include: GCL™ Gain comparator (monitors input/output gain), Thermal Protection, DC Triac Crowbar (prevents DC in/out), and Turn On/Off Muting. In addition, all CPX Series Amplifiers utilize a unique (patent applied for) heat sink configuration which creates a "venturi effect" that greatly enhances the cooling capabilities of these amplifiers.
Info

---
Quad Gate dbx 1074 The latest addition to the 10 Series product line, the dbx 1074 QuadGate is the perfect companion to the 1066 and 1046. The 1074 offers 4 channels of gating with threshold, depth and release controls on each channel. The 1074, like the rest of the products in dbx's 10 Series, is based on the legendary dbx V2 VCA and offers XLR inputs and outputs, and 1/4" side-chain input. In addition to an external key input per channel, the 1074 also has an internal filter that can be independently activated and controlled on a channel-per-channel basis. This filter allows the 1074 to not only clean up tracks, but gives you frequency selective control on each gate, to open exactly when you want it to. These features combined, make the 1074 an absolute must for those who require quad gating on applications including: Gating dry and percussive sounds such as snare drum and kick drum,gating sounds that have longer decay times such as cymbals and Pianos, gating hum or buzz from live instruments or recorded tracks or eliminating Headphone leakage into microphones. Gating instrument microphones to eliminate amplifier bleed. PeakStopPlus - allows you to set the maximum signal level you want to pass through this channel. While it's virtually impossible to eliminate distortion, the PeakStopPlus circuit does it gracefully and effectively with minimal distortion.
Info

---
CableClamp Cable, cord and wire organizer eliminates tangled messes. The reusable Cable Clamp® easily opens and closes with one hand while you readjust all your cable connections. Your set up and strike time becomes faster and easier. Durable and very well engineered, this new and innovative product is inexpensive and comes in three sizes and multiple colors
Info

---
System 6000 2.0 TC Electronic now proudly presents software version 2.00 for the Flagship processor, System 6000 Multi-channel Platform. "This update contains such an amount of improvements on both performance and usability that we decided to go from version 1.31 to 2.00" explains Product Manager, Niels Helbo. International Marketing Manager, Stephan Israel, adds: "The System 6000 has now been used in the field for more than a year, and based on both feedback from users and TC visions the 2.00 software release represents an important step for the processing platform as a concept." Info

---
MM-CJ The MM-CJ is a digital audio playback device that provides search and play instantly as well as complete personalized custom categorizing of all your music. As fast as you press the flat panel touchscreen, the audio is found and is playing back.You can access thousands of songs and play them simply by touching the touch-screen. Complete songs can be loaded as fast as 6 seconds and it is capable of storing 2000-10,000 minutes of music which equates to approximately 700-3500 tracks. All audio is non-compressed and plays back 44.1,48, or 96 KHz. You can easily create playlists. loops, edit playlists while in play or in pause. Playlists are easily edited at anytime and playlists may be customized for multiple users by name and also under any musical categories you may require. Start and stop edit points may be defined, custom fades, auto level control and pitch control. Info

---
The T-RaK Based on the GigaStudio software package by NemeSys Music, the T-RaK is a turnkey sampling system that has a sound palette equivalent to 16 Akai S5000 samplers!The T-RaK is available in one default configuration, the T-RaK - ProRaK. Info

---
CAMCO loudspeaker towers The new CAMCO loudspeaker towers are an exceptionally practical item. Available in three sizes (MAT, LAT und XLAT) and one special design (SC), these towers provide imaginative solutions: simply erect the tower, hoist up the PA and the job's done. Wherever there's no time or space to erect trusses, the CAMCO towers are the perfect choice. CAMCO's loudspeaker towers are products that have evolved from practical experience. As always at CAMCO, the ideal combination of engineering skill and on-the-road experience. Info

---
DN9848 From Klarkteknik. Though the DN9848 utilises a fully digital processor, it maintains the operational paradigm as well as the sonic integrity, of a high quality analogue unit. In addition to guaranteeing absolutely precise filter operation, the use of digital technology provides unrivalled flexibility of routing, the ability to program delays into both the input and output channels, extensive equalisationon both the input and output channels, and of course programmability. Each input channel provides eight separately configurable, fully parametric equalisation stages that may be used for room equalisation, up to 1000ms of delay, gain control and compression. Full metering with clip indication is available for all input and output channels. Info

---
Exact fit replacement balls for SM-58 type mics Restore your old dented 58's to like-new appearance from Vertex Sound & Lighting Co. Ltd. vertex-sound@home.com

---
MixMaster The Platinum MixMaster is an analogue stereo audio processor designed primarily for project studio mastering. However, with so many useful features in one box, anyone involved in the business of making music will quickly find it indispensable at other stages of the recording process too. Info

---
Minidrive provides all four core functions of the Omnidrive range: crossovers (Linkwitz-Riley, Bessel or Butterworth), mid-band limiters, equalisation freely assignable to inputs and outputs, and both input and output delay. However, by leaving out the more advanced features in the Omnidrive, BSS has achieved dramatically lower prices, ensuring that Minidrive is suitable for a range of applications for which an Omnidrive would simply not have been affordable.The Minidrive is available in two models, the FDS-334 (with 2 inputs and 4 outputs) and the FDS-336 (with 2 inputs and 6 outputs). The FDS-336 is able to drive a stereo 3-way system, and is expected to find favour in the front of house rack, while the FDS-334 is expected to be at home in the monitor rack. Up to 38 bands of filtering are available in each unit. Info

---
SR-VLZ PRO Series The SR24.4-VLZ PRO has 20 mono mic/line channels with XDR mic preamps PLUS two special line level channel strips. The SR32.4 VLZ PRO has 28 XDR-equipped mic/line channels plus two special line level channels. Info

---
SM wedge Series from EAW. The SM84 is a truly unique high-output two-way stage monitor. In addition to a revolutionary 4 x 8-in low frequency driver configuration and split baffle design, the SM84 employs a 1.4-in exit neodymium compression driver on a unique 90°H x40°V angled-front horn. It is capable of 139dB SPL peak output. Info

---
VEAM Meyer Sound now offers a VEAM all-in-one connector option on our Concert and UltraSeries (with the exception the UPM and UMS) Products. The VEAM option replaces the AC connector, and places AC Power, Audio and RMS data into one multipin, quick make and break, environmentally sealed multipin connector. Originally designed for the hostile environments of the transit industry, the VEAM connector is a perfect choice for road use and long-term indoor and outdoor installations. The connector's contacts are fully sealed when the connector is mated. Info

---
Midas Broadcast 2000 This is the first Midas console to be designed from the ground up for television audio production, and brings with it all the traditional benefits of Midas ownership. Unrivalled audio performance, intuitive operation,superlative engineering quality and the most comprehensive global support network of any manufacturer.Make the new Broadcast 2000 the natural choice for your broadcast suite and allow yourself one less thing to worry about when on air. Info

---
Aphex Model 1100 Aphex Wide Dynamic Range Microphone Preamplifier Info

---
Mackie Real Time OS Version 3.0 The upgrade to V3.0 will be free.Up to 16 simultaneous plug-in inserts across all 72 channels with up to four UFX cards installed. Internal insert accessibility for any of the aux buses,mix buses or the master L-R mix. The ALT I/O slot is available for bussing your subs or mains to your favorite external serial processors. Info

---
The DME32 The DME32 Digital Mixing Engine is a digital audio toolbox that gives you the tools necessary to create virtually any audio system or processor you require. With installed sound systems becoming more complex, the DME32's flexibility, expandibility and ease of use make it a perfect solution. Because of its open architecture, DME32 can be used in a wide variety of applications, including a stand-alone or sidecar mixer, a speaker cluster controller, an effects processor, a digital audio router, or even a surround sound matrix. Info

---
8 Pre The 8 Pre is the ideal console extender for those times when you need more microphone inputs. Now you can put those unused line inputs to good use, and who knows - the 8 Pre pre-amps sound so good that you'll probably end up using them all the time instead of the ones that came with your mixer! The 8 Pre 's ultra low noise figures come from extensive use of premium components plus care and attention to board design and layout. The result is superb, transparent audio quality and the headroom to handle anything that a mic can throw at it. Gain is adjustable from 20 db through to 60 dB via a trim control on the front panel, plus we've included a -20dB Pad switch to tame the hottest condenser mic output if required. The Clip status LED lights up 1 dB before the onset of clipping, just to warn you you're getting close. Phantom power is switchable in banks of four channels: 1 through 4, 5 through 8. A Phase reverse switch is also provided on each pre-amp channel to eliminate any close miking problems. Info

---
RA500 Popular prices, powerful performance.Even with the increasing use of powered speakers, many popular speakers and headphones still require external amplification.These new amps are designed to provide more power and better performance at a lower overall cost per watt than even our own RA100 - as well as any other competing models. As a result, they can more closely match the power needs of virtually any passive speaker or studio monitor, offering a significantly betterfit for an exceptionally wide range of budgets, applications and customers. Andproviding a crisp, clean signal for outstanding performance and extended speaker life.Cool, quiet operation. Designed for studio use, each RA series amp incorporates advancedconvection cooling for heat dissipation. The result is long, stable operation unaffected by heat-related complications, without the added distraction and annoyance of fan cooling. And eliminating the danger of losing hard-to- hear details due to noisy amp performance.The new leaders in affordable studio amplification.Three new RA series amps - RA150, RA300 and ra500 Info

---
airFX from Alesis.an innovative musical device that processes incoming audio or generates sound effects in reaction to movement. airFX features 50 quality-preset programs that modify any audio signal from CDs and vinyl to live performance in real time. While the performance-oriented nature and high-qualityeffects of the product appeal to DJs, remix engineers and musicians, airFX is simple enough to be enjoyed by anyone who wants to make their own music Info

---
CD-R070W New CD Recorder from Akia.Dual deck mechanism - Playback and Recorder Vacuum fluorescent display Sample Rate Converter CD Dubbing -Disc/ Track/ Program External input Recording - Analog/ Digital/ Optical Info

---
QuickFly s a comprehensive rigging and flying system for Concert Series loudspeakers. As a rigging system, QuickFly is safe,easy to use, and cost-effective. Arrays are easier to assemble and break down using QuickFly, thus reducing load-in/out time and reducing labor costs. And, as a flying system, QuickFly is both ingeniously simple and supremely flexible. Arrays can be easily configured at precise angles to take full advantage of the directional characteristics of each component cabinet. QuickFly accommodates flexible vertical angling without pull-up points or strapping, while multiple horizontal splay angles allow wide dispersion or tight packing for longer throw. QuickFly's enhanced arraying capability can help realize a substantial improvement in overall system performance, particularly in acoustically difficult venues. Info

---
The EVE/NET Network Remote Control System Eventide has introduced a versatile and economical remote control system for its newest effects processor. The EVE/NET system is a local network which links from one to four or more EVE/NET remote control units with one to four or more Eventide Orville Harmonizer brand effect processors.The EVE/NET box is a compact, full capability remote unit, which provides total control of the Orville processor. It allows simultaneous control of up to eight program parameters utilizing innovative rotary encoders with integral LED circular bar displays which indicate current settings. Info

---
BM 8001 from RCF.The system can be composed of a maximum of six BM 8001 control consoles, from which each operator can send announcements to specific audio zones. The announcements can be made directly from the console microphone with gooseneck, or messages can be sent which have been pre-recorded on other equipment (e.g. the MS 63-01/V module or the RD 2010 digital recorder). The maximum duration of the message is 12 seconds.The BM 8001 console also includes an alarm button which sends pre-recorded message number 1 with absolute priority over messages from any other console, and enables a subsequent microphone announcement in all zones of the system.Info

---
Touring series from Martin.The Touring series consists of two different product types. The SlingShot models with a 55x35 degrees dispersion designed for long throw applications and the T models with a 55x45 degrees dispersion designed for medium throw applications. Both product types maintain the same horizontal dispersion, but the T-models have a more open dispersion in the vertical plane. They are therefore ideal for down-fill applications in combination with SlingShot or as stand alone boxes in theatre- or arena applications where a more open vertical dispersion is desirable when sloping audience areas have to be addressed. All Touring models come with an integrated flying system.Info

---
ISA 430 The ISA 430 from Focusrite is a professional analogue audio processor with an optional, multi-format digital output board. The ISA 430 is the first Focusrite product to include a range of different classic Focusrite modules in a single unit.Info

---
Stem Compressor Amek Stem Compressor provides eight exceptional Compressor/Limiters with linking for multi-format (5.1 / 7.1) projects.Info

---
SPM723 New programmable stereo preamp/mixer from BiampInfo

---
System 6000 TC Electronic introduces the System 6000. The System offers multi-channel, hi quality tools never before available in any audio processing system .System 6000 algorithms include the industry standard VSS™ reverb technology in a newly developed multi-channel version, called VSS-5.1™. VSS-5.1 is a multi-source input to multi-channel output space simulator that incorporates advanced positioning generators and five totally uncorrelated reverb diffused fields. The integration of discrete positioning generators and source related diffused fields provides the most realistic room simulation ever heard. Time spent achieving convincing results during mix for music and post can be cut dramatically, regardless of the output format being stereo or multi-channel, 48 or 96kHz. Info

---
HDR24/96 From Mackie.combines a high-precision recording system with robust, intuitive editing software -- just plug in an SVGA monitor, mouse and keyboard directly into the rear panel ports to start slipping tracks and making crossfades. There's never been a system like the HDR24/96 at anywhere near its remarkably affordable price.24 tracks; 192 virtual takes-44.1 and 48kHz sampling rates; *96kHz with software update-20+ GB Ultra-DMA IDE built-in drive for 100+ minutes of 24-tk recording at 48kHz sampling rateInfo

---
The B6 Lavalier Microphone From Countryman.The world's smallest lavalier microphone. Smaller than the cable of other lavaliers, the B6 is rugged and features replaceable protective caps that can change it's color and frequency response to match your application. Info

---
DN2360 The DN2360 is the latest in the line of Klark Teknik's graphic equalisers. Designed specifically for the fixed installation market, it has two fully programmable graphic equaliser filter bands on ISO frequencies with constant-Q filters for predictable equalisation. 24-bit, 96 kHz A/D and D/A converters are used for superior audio performance. An intuitive graphic user interface software is used for programming the unit.In addition to the graphic filter bands, the DN2360 also has three bands of user definable notch, PEQ, highpass, and lowpass filters on each channel to meet additional filter needs.The unit allows third-party serial control and multiple units can be controlled using an RS-485 network.Info

---
USM-1P/100P Self-Powered Reinforcement Loudspeaker USM-P Series self-powered stage monitors incorporate a 15-inch low frequency cone driver, a 3-inch diaphragm compression driver, phase-corrected processing electronics and a dual channel power amplifier in a rugged enclosure. Compared to conventional designs, USM-P Series monitors are uniquely capable of producing flat phase and amplitude response,full bandwidth reproduction and a near-perfect impulse response. Performance characteristics include a maximum output of 132 dB peak SPL at 1 m with exceptionally low distortionInfo

---
A4.4 from Yorkville. A-Series amplifiers are not only suitable for use in both heavy duty touring sound reinforcement systems but also when high headroom and low distortion are needed to fully reproduce the dynamic range and clarity of todays digital recordings. They are built to survive grueling road conditions and will drive reactive phase shifted loads with no difficulty - even though they are fully protected from accidental short circuits. Unlike many of our competitors, Yorkville power amplifiers are designed for rock solid performance right down to and below their lowest impedance ratings. This impedance aware strategy deals with the realities of driving typical reactive speaker loads and the associated problems such as thermal shut-down, inductive ësnap-backí, and premature current limiting. Info

---
TSC-35 Compact passive trapezoidal 2-way speaker with an 8" LF driver and a 1" titanium HF tweeter. Constructed from 5/8" (15mm) birch plywood, finished in black textured paint (optional TurboBlue, white, or raw birch plywood). Fitted with 1/4"-20 (M6 European) internal fixings for use with optional WB-100 or CB-100 Turbosound mounting brackets in permanent installations. Speakon NL4MP and terminal strip connectorsInfo

---
KMS 105 Designed with superlative vocal reproduction in mind, the KMS 105 brings Neumann quality to the demanding sound reinforcement environment. With its supercardioid polar pattern, low self noise and uncolored off-axis pickup, the KMS 105 complements in-ear monitor systems.By employing a unique 4-layer acoustic filter, the KMS 105 minimizes popping and wind noise, and with special mechanical and electrical filters, handling noise is virtually eliminated. Because of the superior resolution and linear frequency response, it is very easy for the artist using the KMS 105 to identify whether he or she is "on mic".Info

---
FRz Series EAW has introduced the FRz Series of loudspeakers, offering EAW's legendary quality and performance at an entry-level price point. Based upon the FR Series - one of EAW's longest running and most popular product lines - the new FRz Series is designed for a wide range of club, mobile DJ and portable PA applications. The series is comprised of three high-output, full-range loudspeakers as well as a subwoofer that's also designed to serve as a pole mount base,supporting any of the three full-range models to create an "instant PA." Constructed of durable, resilient Baltic birch plywood with black polyurethane finish, the trapezoidal cabinets of the full-range FRz Series loudspeakers include handles, rubber footpads, threaded mounting points and pole mount cup. In addition, they feature EAW's renowned internal passive crossover/filter network that also performs critical equalization functions. .Info

---
DJ2010 Mixing Tool DJ2010 includes a sampler with unique properties. Unlimited number of saved samples can be recovered at light speed. Pitch changes possible while loop is running. Single and continuous looping. Individual track cue points. 64 cue points per track can be named and saved. Software based encoding supports all media formats of the future..Info

---
SRM 2410 Sound Reinforcement Monitor Console the SRM 2410HC retains all the features that make it a versatile monitor console. The SRM 2410HC has 24 built-in "true" transformer splits, four-band EQ with two mid sweeps,eight mono subs, and one dedicated stereo pair with pre/post switching. In addition, the SRM provides an L/R bus,mute and PFL on every input. Each mono sub-master has adjustable HPF as well as two tunable notch filters with FLS® indication to help tune. Likewise,each input has an FLS LED to indicate which channel has incoming feedback.Info

---
DPS166-track, 24-Bit, 96kHz, Digital Personal Studio from Akai. The DPS16 features a recording section which is capable of 10 track simultaneous recording and 16 track simultaneous playback, a mixer section of 26 channels, and an internal effects section that enables you to use four effects channels simultaneously. In this way, the DPS16 can serve as a stand-alone music production tool that handles everything from recording parts to overdubbing, signal processing, and mixdown.Info

---
DDA 240224 bit 96 kHz AD/DA converter from Digital AudioInfo

---
Via 10 Ethernet BridgeFrom Rane.RaneWare 2.10 allows communication with RW232 based products of a 10Base-T Ethernet LAN.Independent RS-232 and RS-485 connections Info

---
Control 25AVFrom JBL.Control 25AV is ideal for applications requiring magnetic shielding, extended frequency response, extremely flat midrange, or maximum outdoor capability. Control 25AV incorporates many improvements compared to Control 1AW. Info

---
X-VCA CONSOLECrest Audio will be showing their popular X-Series of consoles featuring the VCA based version, the aptly named "X-VCA". The X-VCA possesses numerous features that are found only in higher price consoles. Most notable is the VCA control of input channels & analog sub groups plus linked (stereo) dynamics on all sub groups. The dynamics include compression, limiting and gating in the form of a downward expander. Info

---
Media 51From Amek.Designed for recording facilities in music and post-production environments, Media 51 even has sufficient flexibility to tackle small film projects. It effortlessly addresses current surround sound formats, 5.1, LCRS, LCRSS, Stereo and even 7.1 without compromise. Media 51 also offers comprehensive signal path switching and panning specifically for multi-format recording and monitoring. Included as standard, this impressive package incorporates Amek's highly acclaimed Supertrue automation, encompassing the largest installed user base of any console automation system in the world. Coupled with this, Amek exclusively introduces a brand new Mic Pre and carefully refined EQ, designed by the legendary Mr. Rupert Neve. Add to this the inclusion of full Recall of all parameters, Amek Virtual Dynamics and both SMPTE and MIDI sychronisation capabilities and you have THE solution to your 5.1 dilemma Info

---
LP4 STis a stereo compact portable mixer designed for ENG/EFP. This four channel unit allows all Stereo recording with MS monitoring. LP4 is designed for "TW" in Hungary by the sound ingeniour M. Wolf, who is a Nagra lover since many years. That why the technology inside the mixer looks like Nagra : Strong and clear. All the componants are positively fixed by SUB-D connectors, easily removable for maintenance Info

---
AT829cWFrom AudioTechnica.Miniature cardioid condenser microphone only; 29.5" (0.75 m) cable terminated with 4-pin HRS connector for A-T UniPak body-pack transmitters. Info

---
e-preThe ultimate microphone pre-amp for hard disk recording, designed by audio professionals, not computer engineers. The all-new e-pre is so much a part of your system that it fits right into a spare 5?" slot in your computer case! It's the perfect tool for all your day-to-day recording requirements. No equipment racks to plug in, no masses of cabling to connect - the e-pre is ready and waiting when you need it.Multiple output connectors match up with any kind of sound card, including mini jacks, standard jack, RCA (phono) plugs, and even an MPC3 connector to link to the internal CD ROM audio input of your sound card (if fitted). Info

---
The Drawmer MX60which features the famed 1960 mic pre-amp, offers more options than current competitive units, as it functions as a studio grade mic preamplifier, three-band EQ, 'Programme Adaptive' gate, de-esser, compressor, limiter and unique three-band ' tube saturation' stage. The mic pre-amp features the same components as found in the legendary Drawmer 1960 and the de-esser from the MX50, while the compressor, peak limiter and gate roots originate in the respected DL241. A three band-equalizer provides shelving high and low sections with a sweepable mid-band EQ stage. Innovatively, Drawmer have introduced a 'tube modelling' section into the MX60 which gives variable tube saturation to create subtle, warm, high frequency effects or more obvious effects, via three separate, independently adjustable audio bands . Info

---
FDS-366.BSS have incorporated the very latest digital technology and DSP algorithms to provide the COMPACT plus with a truly astonishing audio performance. The latest generation of 24-bit converters with carefully engineered support electronics provides a dynamic range in excess of 112dB (unweighted) without employing 'massaging' techniques that could have side effects.One FDS-366 can drive a true stereo 3-way system, or 3 bi-amp outputs for monitors. Add more units and MIDI slave linking to make stereo 4, 5 and even 6-way systems. Info

---
The 960L Multi-Channel Digital Effects System The 960L is Lexicon's next generation multi-channel digital effects system designed for the high-end professional audio, broadcast, film, live sound and post-production markets. The 960L is a direct result of extensive research and focus groups with leading artists, producers and engineers as well as the latest psychoacoustical studies (resulting in Lexicon's 3DPM technology). Like the legendary 480L introduced over a decade ago, the new 960L will be Lexicon's expandable technology platform for years to come. The 960L Multi-channel Digital Effects System is comprised of the 960L CPU (24-bit/96kHz, 4U high rack-mount effects system) and an all-new Lexicon Alphanumeric Remote Controller (LARC2™). Designed from the outset to support multi-channel audio, the 960L is a powerful multi-channel system whose feature set includes a host of surround and stereo reverb algorithms. Info

---
NexSys® Integrated with MediaMatrix® from Crest Audio.The first in a planned series of advanced system solutions has been completed with the integration of Crest's NexSys® and MediaMatrix®. System designers and engineers have long acknowledged NexSys and MediaMatrix as the premier performers in their class. That performance is now significantly increased with direct access to many of NexSys' most popular control and reporting functions as MediaMatrix "devices." Info

---
SIA-Smaart Pro version 3.5 from JBL. With Remote Control of DSC260 and DSC280 Digital System Controllers! Control of virtually all DSC260 and DSC280 functions is now available from your PC running Smaart Pro v3.5, including delay times, crossover, polarity, limiting, gain, mute and equalization. You can also recall and store programs either on the DSC controller, or as backup files on the controlling computer for portability and archiving purposes. Info

---
dbx 480 DriveRack™ The 480 includes 4 inputs and 8 outputs which can be tailored for any configuration.By including every form of processing necessary to drive the signal from the mixer to the power amps, such as pre-crossover EQ, notch filters, speaker delay, multiple crossovers, speaker compensation equalizer, driver alignment delay, and compression/limiting, the 480 is truly the only box you'll need for any sound system application.Two real time analyzers can be run simultaneously with RTA source inputs capable of being remotely switched on the fly. The 480 is fully programmable from the front panel, with the 480R remote control, or through a computer via the GUI port. Info

---
Rane NM 84 The NM 84 Network Microphone Preamplifier features Peak Audio 100Base-T CobraNet technology. It allows deterministic, 100Base-T transport of eight channels of 24-bit audio. In addition, the NM 84 may receive four channels of 24-bit audio from the 100Base-T network. Network control is possible using the rear panel Memory Recall Port (MRP), SNMP or the ActiveX controls provided by Rane. All NM 84 parameters may be controlled from the front panel interface. Info

---
EV N/DYM wired microphonesThe new series of N/DYM wired microphones with VOB (vocal optimized bass) technology eliminates the "muddiness" found in the proximity-effect bass response of competitive models, giving the performing musician and sound engineer better vocal intelligibility to "cut through the mix." Combining VOB control with the greater sensitivity and signal to noise ratio provided by the neodymium magnet structure gives the new N/DYM series a clean, clear sound across all frequencies and in any setting. Improved sound, and more attractive pricing make them the popular choice for today's musician and sound engineer.Info

---
DMX-R100 The new Sony DMX-R100 professional digital 8 bus console, which was recently introduced at AES Paris. The DMX-R100 console is flexible enough to be used for live and broadcast applications, as well as music and post-production, and features snapshot and dynamic automation with 24 bit 96kHz audio and surround sound monitoring. Info

---
RAVE RAVE is a revolutionary signal transport system that allows you to route multiple channels of audio over standard Ethernet hardware and cabling. A single RAVE network can now replace hundreds of analog audio cables, dramatically reducing installation time, effort and cabling costs while improving routing flexibility and audio performance. RAVE is the ideal audio transport system for arenas, theatres, broadcast facilities,and other applications that need multiple channels routed over long distances free of noise and hum. . Info

---
High-Power AXIA System MacPherson Introducing High-Power AXIA System at NSCA Expo.Compact FOH Loudspeaker Produces Exceptional Sound.Designed for fixed installations or touring, the compact, high-power AXIA loudspeaker system offers configuration versatility and true high fidelity sound. The AXIA premium Baltic birch cabinet houses one 15-inch LF, two 8-inch MF, and a 2-inch HF mounted on a 90 x 55 degree slot CD horn flare. Info

---
Cerwin Vega! Launches SUB-15 Cerwin Vega! has introduced the SUB-15, a compact, direct-radiating 15" sub-woofer which, the company claims, matches the performance of products usually twice the size and price. The high-powered enclosure (500W programme,1000W peak) offers an attractive advantage to installers, say Cerwin. The SUB-15 is available exclusively in the UK through its distributor Lamba plc.Info

---
AW4416 Serious musicians, composers, sound designers and audio engineers have literally never had it so good! The Yamaha AW4416 elevates the stand-alone studio concept to a level that's destined to become the new standard. Just look at what it's got!Info

---
CD-RW700 CD Recorder Tascam's new CD-RW700 is a cost-effective model based on the flagship CD-RW5000, and boasting some high quality features. These include 24-bit AD/DA convertor circuits which provide a significant improvement in sound quality, and improved dynamic range and signal-to-noise performance from the 16-bit CDR medium. The 2U rack-mounting unit also features adjustable digital gain control, on-board sample rate convertor, buffer RAM for instant start and sync start/record..Info

---
New TC Electronic Multi-Channel Mainframe TC Electronic now introduces the System 6000. The System offers multi-channel, hi quality tools never before available in any audio processing system. It is targeted specifically towards music,film/post-production, broadcast and mastering applications in surround environments.Info

---
480L Digital Effects System from Lexicon.Now shipping the new Surround/HD Cart option.Info

---
SHOWTIME is AMEK's automation program for live productions on RECALL and 501 consoles. Showtime stores console fader and mute positions and grouping as Scenes which can be associated with other events to form a Cue..Info

---
New TC Electronic M3000 The M3000 enables you to add the softest and cleanest ambience you have never heard to your work of art. Furthermore the processor boasts a wide range of tools and presets to give you the exact vintage or post production reverb you are looking for. Every operation is performed with ease with the Award winning TC Electronic intuitive user-interface..Info

---
EM1000 from AUDIO TECHNOLOGIES INCORPORATED. Make the Chairman of the Board sound like Lee Iacocca, call down fire and brimstone without feedback and make radio jocks sound as big as their egos with this powerful processor. A voice operated gate allows safe hands-free mike control and a gated compressor-limiter rides gain without annoying background noise buildup. .Info

---
US-428 A whole new product for a whole new generation of musicians. The US-428, designed in collaboration between TASCAM and Frontier Design Group, adds the ease of analog-style inputs, transport and EQ controls to your computer-based MIDI/Hard Disk recording system. No more need to mouse around....it's even got a data/shuttle wheel. It's got balanced mic, line and Hi-Z inputs (plus a pair of SP/DIF), with 24-bit D/A and A/D converters and selectable 44.1 or 48kHz sampling rate....perfect for getting audio of all flavors into your computer. And it comes bundled with professional sequencing software. But here's the best part: because it's a USB device, you can hot-plug it to your PC or Mac....no tools, no cards to install.Info

---
ATW-1451 / 52 Wireless Microphone System from Audio Technica. True Diversity reception with two independent RF sections for greatest reliability .Info

---
New Soundweb Designer V1.18.1 released
Info
---
DN1248 from Klark Teknik. Housed in a rugged 3U rack enclosure,the DN1248 offers a cost and space-effective method of providing up to forty-eight outputs from twelve sources.Info

---
DSP244 from Dynacord. With its 2-In-4-design and a dynamic range that exceeds 115dB, the DSP244 is the ideal controller and manager in any active 2-, 3- or 4-way audio system installation. The freely configurable routing allows to assign a single input or the summed signal of both inputs to each of the 4 outputs. Together with the sophisticated filtering capabilities which can also be applied to the input signals, the DSP244 represents the convincing tool box for the advanced management of any loudspeaker system setup. Whether in theaters or concert halls and no matter if used in mobile or permanent installations, the DSP244 provides always an optimum solution.Info

---
UHF Micro 32 from Samson is a versatile frequency-selectable diversity wireless for video system offering the highest level of performance for broadcast ENG/field work,corporate video and professional videographers. This remarkable system features 32 channels in both the receiver and transmitter.Sophisticated Diversity circuitry ensures optimum RF performance.The system features sophisticated SAW (Surface Acoustic Wave) filters in the receiver that focuses exclusively on the incoming signal to maximize reception and transmission quality. PLL-synthesized VCO circuitry in the transmitters reduces RF interference from spurious emissions in multi-user applications. The "system of choices" for demanding video professionals.Info

---
Series 180 Miniature Microphones from Neumann.The "Series 180" consists of three compact miniature microphones with patterns that satisfy the demands of all common studio applications. Because of its optimized mechanical construction and conscious omission of modularity, which is unnecessary in many cases, the "Series 180" is predestined for economy-minded production and home recording studios.Info

---
AXIA The MacPherson AXIA tri-amp loudspeaker combines a 1000 watt 15-inch LF driver, two 8-inch cone MF drivers, and a 2-inch HF compression driver mounted to a 90 x 55 degree slot CD horn flare. This complement of front-mounted components provides a clear, natural sounding loudspeaker free of the coloration associated with horn-loaded systems.XIA is equipped with the unique ExoSpine™ rigging system. As many as 12 AXIA cabinets can be hung to form a vertical line array. This method of coupling cabinets eliminates the problems of phase cancellation and intelligibility issues found in traditionally arrayed loudspeakers..Info

---
The Alesis MasterLink ™ ML-9600 offers a bold new professional system for creating high resolution 2-track stereo masters. It combines hard disk recording, digital signal processing, and mastering functions to create compact discs in the standard "Red Book"16-bit/44.1kHz format, or high resolution CDs that utilize Alesis' revolutionary CD24™ (patent pending) AIFF-compatible technology.Info

---
LSR25P Compact, Bi-amplified Monitoring System The LSR25P Studio Monitor combines JBL's latest in transducer and system technology and incorporates many of the design philosophies of our LSR Studio Monitor Systems. Scaled to provide an extremely accurate reference for workstations, edit suites and small control rooms, the LSR25PInfo

---
IVM1 AKG, recognized as a leader in studio technology by top studio musicians, engineers and producers for more than 50 years, now introduces the future in live-performance in-ear monitor technology with its new Individual Virtual Monitor (IVM) system. The AKG IVM System provides all the benefits of a conventional IEM system but dramatically improves your ability to hear the on-stage mix and hear it with dimension (i.e.it eliminates IHL).The AKG IVM System establishes a new state-of-the-art in on-stage monitoring. Its binaural processing allows you to experience the live, on-stage feeling of conventional monitors while eliminating the negatives. Such as feedback and loud on-stage levels from tradiotional wedges and side-fill monitors. It allows the monitor engineer to precisely control what is heard by each performer on stage and enables you to control your personal listening level as well. Info

---
Finalizer™ Express The Finalizer Express is the fast and efficient way to turn your mix into a Professional Master! Based upon TC's Multi-Award winning Finalizer Mastering Technology, it delivers the finishing touches of clarity, warmth and punch to your mixes, putting the world of professional mastering within your reach. Info

---
PSM® 600 Shure's first entry into the personal monitor category, the PSM® 600 continues to be the most cost-effective, full-featured professional system on the market today. The PSM 600 features crystal-controlled analog operation for superior sound quality. It delivers a full frequency range and great stereo separation. Even the deepest bass notes come through loud and clear. Info

---
Aphex Remote Controlled Microphone Preamplifier Model 1788 The Model 1788 may be controlled by either MIDI, RS-232 or RS-422. The control protocol is MIDI so that anything producing MIDI can act as the controller, such as a light controller board, a show control system, a sequencer, a DAW, a MIDI controller, a keyboard or a computer using Model 1788 control software. Up to 16 units (128 channels) can be controlled by one control line. The Model 1788 has an RS-422 output which can be used to daisy chain units. Of course, all mic preamp functions can be controlled on the units as well. Info

---
YAMAHA MSP5 Bi-Amplified near field monitor These monitors feature a bi-amplified design which provides 40 watts of power to each speaker's 5-inch woofer while separate amplifiers feed 27 watts to each of the system's 1-inch titanium tweeters. The resulting sound features an impressively flat frequency response and a well-articulated stereo image. This makes the MSP5s perfect for professional recording and post production situations, such as 5.1 surround mixing. Info

---
NexSys Remote Network Control from Crest Audio. NexSys software (and accompanying hardware) has long been popular with audio consultants, sound contractors and venue operators. It is a practical and reliable network that allows Crest CK family and Professional Series amplifiers to be controlled and monitored via one or more remote PCs. Additionally, NexSys provides programming facilities for NC-Class modules and system automation with the companion Event Scheduler. Systems controlled and monitored via NexSys are installed worldwide. Info

---
SR-X SeriesThe new SR-X Series was designed for these most discerning users, with 11 models that embody the superior engineering, unsurpassed tour sound performance, legendary reliability and value inherent in the JBL name. Start with the SR-X's advanced DuraFlex™ finish. Add their all-new networks. Top them off with the same components found in 9 out of 10 speaker systems on the road with today's top touring acts*. All wrapped up in a speaker whose lineage is connected by a solid line of leadership more than half a century long.Info

---
NEXO PS10The PS10 cabinet combines with the PS TDController and the optional LSub 500 Subbass to make the most versatile and cost effective small system in the NEXO range.Info

---
The Heritage 3000.Midas has been designing and manufacturing live performance mixing consoles for the world's most demanding sound engineers, performers and production rental companies since the early 1970's. It is proud to introduce the latest in the Midas tradition of impeccable sonic quality and outstanding technical specifications.Info

---
SRM450From Mackie! The SRM450 active sound reinforcement monitor brings truckloads of power to any event, eliminating the need for external amplification and costly electronics (such as processors). In fact, this new Mackie loudspeaker -- the first in a series of speakers developed with RCF, who has fifty years of speaker experience -- uses technology and features found in systems costing thousands of dollars.Info

---
Highest Definition Tube Microphone CableMogami.Specifically designed highest sound quality tube microphone cable based on representative electrical circuit of today's tube microphone circuit including its power supply, applicable to most of representative tube microphones. Info

---
SB-1 The Sound BeamFrom Meyer Systems.The basic Sound Beam specification calls for a 5-octave bandwidth (500Hz to 16kHz) with a constant beamwidth of under ten degrees to below 1kHz. The only way to meet this specification was to design a horn with a frequency-versus-dispersion characteristic that counterbalanced the effects of the parabolic reflector, and then aim a transducer fitted with such a horn into the dish. This seemingly simple principle, however,required considerable engineering finesse to accomplish in reality. Also, testing of prototypes revealed unacceptable lobing characteristics at the lower end of the desired spectrum. These problems were solved by placing a 12-inch, band-limited cone driver in the center of the dish and using electronic processing to adjust frequency-versus-phase relationships. In the beta production version, the Sound Beam SB-1 comprises a 48-inch fiberglass parabolic reflector and a bullet-shaped driver pod housing a 4-inch compression driver and patent-pending conical horn. The dish housing contains the aiming mechanism along with signal processing electronics and dual 620 watt power amplifiers. MeyerCheck Out!

---
SPL BRAUNER LAUNCH THE WORLD'S FIRST 3D SURROUND RECORDING SYSTEM FOR 5.1
Info
---
Digibid.comDigibid.com is a real-time interactive auction specializing in the sale of pro-audio, pro-video and musical instruments at auction prices. Unlike other auctions, you can have confidence and rest assured because everything on Digibid is covered by a 100% money back guarantee!.Digibid.comCheck Out!

---
Digidesign® Pro Tools®|24 Systems Now Compatible With Windows NT In Addition to the Mac OS.With the introduction of Pro Tools® version 4.2.1 software for Windows NT, Digidesign® announces support for the Windows NT platform with existing Pro Tools|24 hardware as well as the new Pro Tools|24 MIX and Pro Tools|24 MIXplus. Now Windows NT users can enjoy the professional-quality digital audio recording capabilities that Macintosh users have long enjoyed. Additionally, Pro Tools sessions and audio can be seamlessly interchanged between Mac OS and Windows NT systems.Info

---
Rane RPM 26v Programmable Multifunction Processor.The RPM 26v provides all required signal processing between the mixer and amplifiers. With its insightful, preprogrammed configurations and user-friendly RaneWare software, the RPM 26v includes a wide variety of intuitive signal processing functions: high and low cut filters, compression, delay, crossover, parametric EQ, splitting, input summing, limiting, trim controls and sine wave or pink noise test tones. Simply select a DSP Program, and draw, enter, or copy and paste values in each of its signal processing blocks..Info

---
Digital mixing masterclass on cd-rom.In answer to the high level of interest in sharing creative engineering tips about the world's most popular large format digital mixing console, Capricorn,AMS Neve has produced a CD-ROM Digital Mixing Masterclass which features this year's engineering Grammy Award winner, Frank Filipetti.Filmed over two days at New York's Chung King Studios, Filipetti illustrates the advanced techniques and creative possibilities available to engineers using Capricorn. Topics include recording, mixing, mixing for 5.1,plus Frank's tips for getting the most out of the advanced facilities which Capricorn offers..Info

---
Soho by AMEK.The Soho digital console is the very latest addition to AMEK's range of professional digital mixing consoles.Soho has been designed to fit the needs of professional audio-post production applications, offering a very powerful yet cost effective solution.The system integrates a high quality, fully automated digital console with existing or favoured Digital Audio workstations. Offering Full mix and monitoring capabilities in Stereo, LCRS and 5.1 formats and a 48 channel mix capability to 16 busses with a combination of upto 32 EQ or Dynamics.The Soho can be supplied in several configuration from an 8 fader, 8 analogue and 32 digital inputs to a 16 fader, 24 analogue and 32 digital input. .Info

---
M 147 Tube.The Neumann M 147 Tube is a vacuum tube condenser microphone with cardioid characteristic. At the heart of this microphone is the K 47 dual diaphragm capsule, inherited from this model's now legendary predecessors, the U 47 and the M 49.Info

---
Klark Teknik launch the DN8000 Loudspeaker Processor. Klark Teknik's new DN 8000 Loudspeaker Processor combines a 5-way crossover with comprehensive digital multi-processing. Ideal for FOH systems with delayed stacks or for multi-zoned installations, it has 32 user memories with memory protection and password controlled user lockout. The DN 8000 is a 1U rackmount with two inputs and five fully configured outputs, handling combinations such as stereo bi-amped systems plus sub-bass, and up to 5-way mono systems.Info

---
---