---
---
---
---
PreView Studio Stockholm
---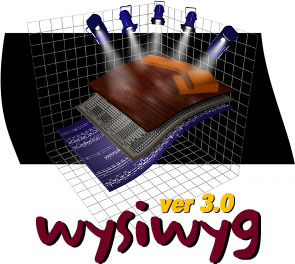 The studio is located in Stockholm and are hosted by Pontus "Bullen" Lagerbielke & Ulf Brynte and managed by Per Eriksson & Peppe Tannemyr. The main purpose is to give programming service & full production service. As a well kown ld / programmer,both Pontus & Ulf has the knowledge & experience to run this service.


We are using the latest and most powerful PC set ups with double Pentium 300Mhz processors along with audio production for the programming.AV screens and copys on DV or VHS.We also offer pictures on print or videofrom a A3 plotter.
Wysiwyg full version make your pre-programming easy and you will all the time directed along the programming by one of our team. We can supply as option lighting consoles as: Avolite Diamond II, Sapphire or Pearl- WholehogII-Avab Panther system.

---
For Contact:
PreWiew Studio
Vita Liljans Vag 20
127 34 Skarholmen Stockholm
Sweden
Phone: +46 8 -88 76 00
preview@home.se
Talk to Ulf Brynte or Pontus Lagerbielke




---