---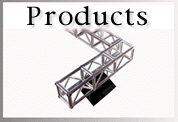 PRODUCTS / OPTIONS
---
Some of the new products available on the market now (or soon!):
If you like to add some of your products here, please send info: New Products
The Moving Light Page
Collection of links for automated luminaires.
The Manuals Page
Collection of links manuals for consoles & luminaires.





---
VARILITE new VL4000
Philips Vari-Lite is proud to introduce the new VL4000 Spot and VL4000GT Spot luminaires. As the next generation of Vari-Lite luminaires designed specifically to provide designers, rental companies, venues and productions with unlimited possibilities without compromises, the 1200W VL4000 Spot and the 1500W VL4000GT Spot are complete with low ambient noise, high lumen output, and amazing optics.Both the VL4000 Spot and VL4000 GT Spot also include a 5:1 zoom which covers an amazing 9-44 degrees without sacrificing output or clarity, plus Vari-Lite engineers have designed the entirely new Infinity color system that provides CYM color mixing, variable CTO color temperature correction and dual five-position color wheels. As a result, both luminaires have incredibly smooth color mixing whether operating in a slow fade or instant snap, plus the dual opposing fixed color wheels also achieve unique color effects, providing a multitude of multi-color combinations.
info

---
Eos TI
Eos Titanium (or "Ti") is ETC's flagship lighting control desk, with powerful hardware, easy-to-navigate software, and the right tools to realize art within the tight timetable of professional productions. Ti™ speaks the language of light, with no complicated command syntax to get in the way of your design.
Ti features large-format, articulating multitouch displays with substantial programming surface. It also offers a dedicated multitouch encoder display, 20 user-definable buttons, a backlit keyboard, motorized faders, multiple USB and video ports – everything to make the experience of designing and programming a breeze.
The desk's common-sense syntax is consistent and predictable, so anyone – novices and professionals alike – can quickly get down to business. With Ti, you can work from either an abstract concept of a design to a straightforward command sequence, thinking less about the mechanics of the system and more about the look of your show. The command line is fully integrated with direct selects and magic sheets, allowing you to work seamlessly from the keypad and the touchscreen controls.
Ti's revolutionary referenced marking function takes the agony out of presetting lights. What you need most quickly is immediately available, and all supporting information (discrete timing, absolute data, source of current data) is found fast and easily. Necessary features aren't buried under layers – what you need is right within reach.
When you combine Ti's solid-state hard drive with networked backups, you get the most reliable lighting system possible. There is no need to install expensive switches, because Ti uses 10/100 MB networks. Designers no longer have to sacrifice their needs for those of programmers, because each device on a Ti system can have a discrete workspace. Partitioned control provides a safe and effective method for multiple programmers to build content into a show file. Designers, programmers and electricians must work across venue types with equal ease, and your desk must, too.
Ti also speaks your language. It supports localization, so you can work in English, German, French, Spanish, Italian, Japanese, Korean, Russian or Chinese (Simplified and Traditional).
info

---
Hog Master Wing 4
The Master Wing 4, with its evolutionary styling is equally at home next to a console or as part of a Hog 4PC system. It provides 30 additional faderless playback capabilities for the Hog 4, Full Boar 4, Road Hog 4 and Hog 4 PC software. It uses the same high quality controls as found in the Hog 4 range of consoles, ensuring responsive and reliable operation. One Hog LED desk light is supplied, fully dimmable and software controllable.
A 15.6 inch widescreen with 10 point multi touch is integrated in the wing allowing you to expand your console or PC system using one integrated unit.
info

---
MAC Viper AirFX
is a new concept that combines hard-edge, mid-air effects and a beautiful wash field in one luminaire. It features the same compact form, speed, light quality, and beautiful colors as the other members of the MAC Viper family.
Capable of projecting a dense, hard-edge beam with stunning mid-air aerial effects, the MAC Viper AirFX's unique optical system allows it to adjust from a tight beam to a radiant wash instantly for greater design flexibility.
The MAC Viper AirFX uses the same bright and efficient 1,000W HID source as the other Viper family luminaires, and at nearly 35,000 lumens of output, is brighter than larger and more power-demanding 1,500W profile fixtures.
The MAC Viper AirFX houses a selection of all-new aerial effects on two gobo wheels — a rotating gobo wheel with five replaceable designs and a fixed gobo wheel with seven replaceable designs.
Hard-edge effects remain stunning and hold focus through the fixture's entire 11- to 59-degree zoom range and at varying throws. Beam gobos can adjust along the entire zoom range and unlike other fixtures, the company says the light output is constant throughout the entire zoom range with no visible beam jump from tight to wide.
A combination of optical design and lamp choice has been the foundation for developing a fixture rich on colours, the company says, without compromising light quality. The Viper AirFX's unique and highly efficient optical system does not boost the colour temperature of the lamp and quality of white light is excellent.
The CMY colour mixing system offers a superior palette including true reds, rich ambers, primary green, and deep blues with added colour choice from a seven-slot colour wheel. A linear CTO provides daylight to tungsten CCT control and expansion of the CMY palette.
The MAC Viper AirFX uses a special 160mm precision PC lens for an eye-catching fat-beam look with less spill than micro-Fresnels.
Beams can be further manipulated using the combined dimmer/shutter system with intensity effects for instant blackout or smooth fades all the way to blackout. Additional effects are possible from a fast and tight iris with adjustable dynamic effects as well as a frost that can snap or fade-in for beautiful wash effects. Diverse strobe effects are also possible.
info
---
RUSH by Martin
Martin Professional is targeting the installation market in a big way with the launch of an all-new, cost-effective line of effect lights – RUSH by Martin. RUSH will comprise a comprehensive range of affordable effect products with the first RUSH lights launched recently at the Prolight+Sound trade show in Frankfurt.

RUSH MH 1 Profile: This super bright LED profile moving head with efficient optics punches out a variety of effects and colours from two gobo wheels and one colour wheel. It houses a motorized zoom and focus, electronic dimmer and strobe, iris and 3-facet prism.
RUSH MH 2 Wash: Compact yet powerful, this fast and agile LED wash light moving head features RGBW color mixing and a 20o fixed beam angle. Wash beam effects are possible via electronic dimming and strobe.
RUSH MH 3 Beam: The RUSH MH 3 Beam is a powerful beam moving head that blasts an intense and narrow long-throw beam for spectacular mid-air looks and effects. It houses a fixed gobo wheel with 7-step iris and colour wheel. Other effects include mechanical dimming and strobe, frost effect, 8-facet prism and motorized focus.
RUSH Strobe 1 5?5: This white strobe/blinder is a 5 x 5 LED matrix panel with individually controllable LEDs. Controllable via multiple DMX options or sound activated, it includes pre-programmed effect, letter and number macros. Panels link via an integrated horizontal and vertical locking mechanism.
RUSH PAR 1 RGBW: The RUSH PAR 1 RGBW is a bright LED PAR Can with premixed RGBW colour mixing and 20o fixed beam angle. It offers electronic dimming and strobe and comes with a flexible bracket for floor or truss-mounting.
RUSH Pin 1 CW: This bright white LED pin spot comes with two beam options for greater flexibility of coverage. Totally silent with an adjustable bracket, it is the ideal mirror ball spot light or decorative table spot.
info
---
Vari-Lite VL3015LT
Philips Vari-Lite announces the new VL3015LT Spot luminaire is now shipping worldwide. As the next evolution of the Philips Vari-Lite 1,500W series of luminaires, the company says the VL3015LT Spot combines extreme power and a broad zoom range — to give lighting designers everything they need in one automated luminaire.Using the highly reliable 1,500W Osram double-ended short arc lamp to produce 42,487 lumens of output, the VL3015LT Spot features 10:1 zoom optics, CYM colour mixing, variable CTO wheel, two five-position color wheels, three gobo/effects wheels, a beam size iris, and separate dimmer and ultra-fast strobe mechanisms. A standard palette of gobos, effects, and colours is provided with the luminaire, and custom gobos, effects, and colours are also available. Additionally, the VL3015LT Spot contains an independent rotating and indexing three-facet prism as well as an independent frost glass, and the 6- to 60-degree zoom range allows for use in a multitude of applications from stadiums to theatres worldwide.
info

---
WYSIWYG R30
Features new to R30 include: fastFan and fastFocus for Conventionals in CAD Mode and Automated Fixtures in Design Mode, Shaded View Selection in CAD Mode, File Merge, Layer Merge, Interactive Rigging Points for lighting and audio, Pipe & Drape Wizard and DMX control for camera path playback in Live Mode. There have also been a number of enhancements made, including the ability to select fixtures by position, group or type in CAD and Design Modes, enhanced resolution with the Fine Focus Key and additions to the Intensity Designer Tool. Shaded Views now have object, fixture and circuit counts, enhanced camera information and fastRender, which significantly increases the speed of realtime rendering.The new merge features were also highly commended. In R30, when merging a file, the current editable state of layers is now ignored for both the file being merged and the active file. This means that objects being merged in will no longer have to be put on the current layer. A new Layer Import dialog appears when merging one wysiwyg file into another, which allows users to rename layers instead of combining them and will display the state of the layer in both files. Furthermore, R30 allows the merging of two or more layers together in Layer Manager, for straightforward combining of layers within a drawing.
info

---
ROBIN MMX WASH
Features a Philips Platinum 35 light source combined with the Robe MMX optical system, designed to produce light output exceeding many traditional 1200w products. Internal automated barn doors allow more control. With the change of a lens, the WashBeam switches from a flat, even wash – extendable out to 54 degrees – into a 3-degree beam effect machine.
Encompassing all the new technologies developed for the MMX Spot, the WashBeam provides the lighting designer with a huge range of features and effects in a single fixture. The Philips Platinum 35 light source together with the Robe MMX optical system produces a light output exceeding most traditional 1200 W products.
It has an internal automated 'Barn door' assembly; each 'door' is individually positionable to control the light edge, with the complete assembly rotating through 180 degrees – just as a conventional lantern.
With the change of a lens, the WashBeam switches from a flat, even wash – extendable out to 54 degrees – into a tight 3-degree beam effect machine. Both options retain all the key performance features of the MMX family. It includes full CMY color mixing, saturated color wheel, variable CTO, variable Hot-Spot control, motorized Zoom & Focus and Rotating indexable glass gobos.
info

---
ROBIN Sniper
The fixture uses the same Philips Platinum 35 lamp as the ROBIN MMX Spot and Robe's hot-rodded optics - including dichroic glass reflector - produce a staggering 250.000 Lux at a 10 metre distance, 10,000 Lux at 50 metres or 100 Lux at 500 metres !!!
The Sniper is truly THE next generation of beam lights for use on big stages, at large events and in venues, stadiums or open spaces. It is replacing the old Xenon lamp based products with a power consumption of around 2 KW, and draws only 950W of power in total .... weighing just 25.5 Kgs.
Features include a CMY/CTO colour mixing system, a colour wheel with 7 replaceable "SLOT&LOCK" dichroic filters and open, a Static Gobo wheel containing 7 black and white gobos and open; a Rotating Gobo wheel offering 7 rotating, indexable, replaceable "Slot & Lock" dichroic and glass gobos plus open, an 8-facet rotating indexable prism, a separate variable frost effect and a separate, variable Dimmer/Shutter; a full range of dimmed strobe effects, the awesome electronic strobing "ZAP" effect and a fully motorized focus.
info

---
ROBIN 1200 LEDWash
The super-slim, mega-bright ROBIN 1200 LEDWash utilises the same multichip RGBW LEDs as Robe's Award-winning ROBIN 600 LEDWash and the smaller ROBIN 300 LEDWash, in an intensely bright package featuring 61 x LEDs in total, arranged in four concentric rings.
It is a truly multi-purpose luminaire, with the scope and dynamics to be used for the creation spectacular kaleidoscopic patterns and effects - through individual control of the four LED rings - as well as for washing large surfaces areas and objects with a really bright, completely even, high quality lightsource.
Advantages include fabulously smooth mixing, a full set of true whites, a wide selection of real and delicate pastels and a fully homogenised light engine with absolutely no shadows. A versatile 15 - 60 degree motorised zoom adds to the flexibility, together with fast strobing and a selection of pre-programmed pulse strobe effects, variable speed strobe and the possibility of zoning the individual strobe effects.
Other advantages include an LED life expectancy of 60,000 hours, low ongoing maintenance costs, light weight of 17Kgs and a power consumption of 620 VA at the maximum (typical power consumption is 320 VA), so low running costs as well, plus a substantial saving in studios and other temperature sensitive environments which generally need a lot of AC to make it comfortable.
A virtual colour wheel offers 237 colours including a full range of whites from 2700 - 8000°K, and emulation of classic tungsten behaviour including red effect and thermal delay at 2700 and 3200°K.
Supported protocols include DMX-512, RDM, ArtNet, MA Net and MA Net2 and wireless CRMX™ technology from Lumen Radio is included as standard.
The ROBIN 1200 LEDWash is the perfect complement to Robe's current LEDWash 300 and 600 series' and follows Robe's pioneering 'smaller-brighter-lighter' design model. It is ideal for all applications needing powerful and adaptable lightsources drawing less power.
info

---
SolaSpot LED from HighEnd
a 550W SolaSpot LED is a high performing LED. The luminaire weighs only 24.5kg but produces a high fixture output of 6,000 lumens and offers an even beam field. SolaSpot LED's fixed colour wheel creates red, blue, green, yellow, magenta, orange, and cyan; the fixture's indigo highlighter function creates dramatic new design possibilities. With a colour temperature of 6,500K, pan / tilt of 540 x 250 degrees, variable zoom and iris, remote focus, static and rotating gobo patterns, rotating prism effects.
info

---
Titan One virtual & Titan V6 from Avolite
The Titan One virtual console offers a cost effective solution for all lighting applications. Its focus – to offer fast and intuitive control of intelligent lighting, Dimmers and LED effects from a single on-screen console. The DMX USB Dongle allows users to output one line of DMX on any of 12 lines, with the full functionality of Avolites Titan Software.
Virtual Console users have access to powerful features such as Pixelmapper, Quicksketch, Media Clip Select, Attribute Control-Blades and Shape Generator. Not only that, Titan One allows users unlimited usage, offering uninterrupted programming and playback time.
Alongside this Avolites will introduce Titan V6, the latest operating system for Titan consoles. Not only does it offer support of Titan-Net distributed DMX but also a host of exciting new features such as Assignable Global and Individual Rate Masters enabling over- ride of BPM and Times, Auto-legend for Colours, Gobos and Video Clips as well as the ability to hand draw into the Pixel Mapper with Avo Quicksketch or display imported JPEGs and Text.
Advanced theatrical features include Move in Dark, Block Cues and This Cue Only functions and the new Graphical Patch View facilitates speedy, clear and intuitive analysis of the consoles patched fixtures.
.
info

---
MA 8 / 4 Port node
The MA 8Port Node and MA 4Port Node set an additional benchmark in MA Lighting's networking product range as they feature the 1Gbit capability. They allow the conversion of Ethernet data into DMX or vice versa and fit perfectly into the MA system and its MA-Net2 protocol which is based on this high speed to ensure maximum performance.
The MA 8Port Node and MA 4Port Node are fully configurable from the grandMA2 consoles or from grandMA2 onPC. To achieve the highest flexibility, each DMX port can be individually configured as DMX-in or DMX-out.
Optimised for touring and installations purposes, both have a rugged steel housing for a long life even under harsh conditions. The front panel offers a menu button, a USB connector and a 2" colour TFT as well as LEDs displaying the current status. All of these ensure a comfortable operation. The mains switch is located on the back, along with the powerCon and Ethercon connectors, as well as the eight (MA 8Port Node) and four (MA 4Port Node) DMX ports.
info

---
TechnoArc from HighEnd
Designed for a wide variety of small and medium scale performance applications, TechnoArc is a compact soft-edge luminaire with exceptional value and performance. A natural companion to the hard-edged Technospot, this full featured fixture is designed for club, stage, and studio applications where environmental durability and high quality output are required.
TechnoArc features smooth CMY color mixing and a fixed color wheel. Following the professional lighting, large-exiting aperture trend, TechnoArc features a prominent 6.5 inch lens, 8° to 32° zoom, and over 14,000 lumens of output.
A smooth field, soft-edge illumination is produced using a patented radial lenticular homogenizing lens system that provides a signature look on stage. Furthermore, a stunning collimated 5° beam of hard-edge light is possible when bypassing the radial lenticular lens. A mechanical iris provides even narrower beams for incredibly thin shafts of output.
TechnoArc also features the indigo highlighter which provides additional light output from four 1-watt indigo LEDs, thus increasing the layering abilities of the large aperture fixture.
info

---
DigiGobos series 39-40 SD and 19-20 HD from Beacon
Two new series with looped clips aviable as total royaltyfree material.Precoded for Hippotizer,Catalyst ,RADlite ,Pandoras Box,Arkaos and Maxedia systems. Each serie contains 10 loops and are on one 4Gb USB stick disc or DVD disc.Now with MPG2 and AIC codec included, it also is a standalone DVD with menus (PAL SD 16x9 only),full screen loops and can be used with desktop dvd players.The series are also released in HD as QuickTime files,specially good for Hippotizer HD or similar systems.A big option is that hire companies are allowed to rent their systems out with the content without any restrictions.
info
---
Source Four LED™
The Source Four LED Lustr®+ luminaire maximizes the superior mixing capabilities of the x7 Color System™ to offer the most flexible range of color. From high-intensity whites to soft tints and supple, vibrant colors, the Source Four Lustr+ achieves theater-worthy color rendering. You can smoothly transition from one color to another on the fly, vary the feeling of a scene, or go bold with effects. The Source Four LED Lustr+ also produces an adjustable white light that flatters any skin tone – in person or on screen. And new opportunities arise when the Source Four Lustr+ is layered with Source Four incandescent fixtures on a rig, seamlessly blending in with the tungsten lighting.
They're truly green. Source Four LED fixtures are incredibly efficient, producing better lumens per watt than other LED spotlights and even conventional Source Fours. They're low-maintenance with a 50,000-hour long-life lamp that drastically reduces bulb replacements.
Source Four LED luminaires give you the same user interface and software as ETC's celebrated Selador Desire™ LED family. User settings, quick setups and operational modes let you customize your Source Four LEDs to your specific application.
Source Four LED luminaires use the same barrel as other Source Four fixtures, so you can easily retrofit your inventory. For the highest-quality, controllable beam, Source Four LED fixtures can accept any standard Source Four lens tubes, but you can achieve the best results when using a Source Four EDLT (Enhanced Definition Lens Tube). And ETC offers an LED-only 50° lens tube.
info
---
Technospot from HighEnd
Designed for a wide variety of small and medium scale performance applications, Technospot is a compact hard-edge luminaire with exceptional value and performance. A full featured fixture designed for club, stage, and studio applications where environmental durability and high quality output are required.
Technospot features smooth CMY color mixing and a fixed color wheel. Two rotating Lithopattern® wheels, each with six patterns plus open, provide a large number of output patterns and images. The output can be further enhanced with a rotating prism and an animation wheel.
Following the professional lighting, large exiting aperture trend, Technospot features a prominent 5.3 inch lens, 11° to 34° zoom, and over 12,000 lumens of output. With its incredibly efficient optics, Technospot outperforms other luminaires in its range and projects clean crisp images that cut through any wash. Rotating and animating patterns, four-facet prism, fast iris, unique animation wheel, and superb color systems make Technospot a great value in low-cost automated lighting.
technospot also features the indigo highlighter which provides additional light output from four 1-watt indigo Leds, thus increasing the layering abilities of the large aperture fixture.
.info

---
Mac Aura From Martin
The MAC Aura is the first compact LED moving head wash light with zoom that offers never-before-seen, eye-candy aura effects yet also functions as a highly capable single-lens wash with fully pre-mixed color. A ground-breaking optical system combines multicolor LEDs with backlight aura color mixing to produce an all new visual palette that takes the synthetic look out of LED for truly unique lighting designs.Beam color mixing: RGBW
Aura (secondary lens array illumination) color mixing: RGB
Beam color temperature control: CTO, variable 10 000 - 2500 K
Beam and aura electronic 'color wheel' effect: 33 LEE-referenced colors plus white, variable-speed color-wheel rotation effect and random color
Beam and aura independent shutter effects: Electronic, with regular and random pulse, burst and strobe effects
Pre-programmed effects: Range of synchronized and independent beam and aura FX, different FX can be combined
Electronic dimming: Independent beam and aura, four dimming curve options
Zoom: 11° - 58° (one-tenth peak angle)
Pan: 540°
Tilt: 232°
Pan and tilt speed: Adjustable via onboard control panel and DMX
info
---
Studioled 400 RGB/FC
is a new LEDs full colour changer. Characterized for the use of 60 RGB chip LEDs full colour of 3W each, the product belong for shape and final applications to the Studioled family. Provided pin4power, power supply for WI D PEN. Compatible for both architectural and entertainment applications, the Studioled 400 RGB/FC, produces mixed colour within the unit to obtain a very uniform light projection. It is IP66 rated and hence for outdoor and indoor use. Ideal for the architectural and entertainment markets to give limitless colour palette that can enhance building facades, and also providing sensational colour in shows, concerts and tv studios.
info
---
DigiGobos series 37-38 SD and 17-18 HD from Beacon
Two new series with looped clips aviable as total royaltyfree material.Precoded for Hippotizer,Catalyst ,RADlite ,Pandoras Box,Arkaos and Maxedia systems. Each serie contains 10 loops and are on one 4Gb USB stick disc or DVD disc.Now with MPG2 and AVI(DV Codec) , it also is a standalone DVD with menus (SD only),full screen loops and can be used with desktop dvd players.The series are also released in HD as QuickTime files,specially good for Hippotizer HD or similar systems.A big option is that hire companies are allowed to rent their systems out with the content without any restrictions.
info
---
ETC Source Four Fresnel and Selador family of LED luminaires
The Source Four Fresnel combines the light output and energy savings of the Source Four line of fixtures with the unique optics of a Fresnel. It uses the same acclaimed HPL lamp family as other Source Four fixtures. The design of the socket and access door on the fixture means the lamp can be changed from underneath, without having to break focus. The Source Four Fresnel is so efficient that a 750W unit can produce the same light output as traditional 1,000W Fresnels. The Source Four Fresnel also features a full-sized zoom knob that makes it easy to adjust from spot to flood.

The Desire line offers three different PAR-shaped chassis: the bright D40 with 40 LED emitters, the D60 with 60 emitters, and the D40XT that is rated for exterior use. The luminaires feature Selador's x7 Color System, which uses balanced blends of up to seven different shades of LED emitters to provide a wide color gamut possible from LED fixtures. The Desire line offers seven different color arrays – Vivid for bold, statement-making color-mixing; Lustr+ for adjustable white and tinted light; Fire for saturated warm-spectrum colors; Ice for stunning cool-spectrum colors; and Studio HD, Studio Tungsten and Studio Daylight for installations that require the purest white light. Each luminaire features an easy-to-read user-interface that allows users to set special operational modes for specific applications.
info
---
Varilite new products
the VLX3 Wash uses three powerful LED engines to offer stunning colors and intensity, a multi-year source life and high reliability. The three, replaceable 120-watt RGBW LED chipsets provide output that offers three times the efficacy of comparable tungsten sources and the total system provides approximately 6,000 lumens of white light output, and the 10,000 hour source life of the chip ensures that lamp replacement costs are a thing of the past.The VL400 Spot luminaire uses a 400-watt MSR Gold 400 MiniFastFit lamp to provide 9000 lumens of output, plus 14 fixed colors on two independent color wheels for rich color projection and snap color changes. In addition, a dual-purpose mechanical blade system provides smooth timed fades or variable strobe effects.
The VL440, VL770 and VL880 Spot luminaires all provide brilliant color mixing through the three-wheel CYM color assembly based on the widely praised Series 3000 color system. Plus they each have eight standard colors on a fixed wheel, a coated glass dimmer wheel, a separate dual-blade strobe system.
The VL440 Spot has a 400-watt MSR Gold 400 MiniFastFit lamp providing 9000 lumens of output. The VL770 Spot is complete with a 700-watt MSR Gold™ MiniFastFit lamp producing an impressive output of 15,100 lumens. And the VL880 Spot has an 800-watt MSR Platinum 35 lamp providing an output of 19,000 lumens.
The VL400, VL440, VL770 and VL880 Spot luminaires all have an independent armature with frost glass and a second, independent armature with a rotating and indexable prism; plus both the frost and prism glass are interchangeable. Each luminaire also has one gobo wheel with seven rotatable and indexable positions, and a second gobo wheel with ten fixed positions; powerful pan and tilt motors that provide smooth, fast time-controlled continuous motion capable of 0.3° resolution with a pan range of 540° and tilt of 260°; has a zoom range from 15º to 36º; a mechanical iris for continuous beam size control, and built in mounting points on the front of the luminaire provide for easy attachment of after-market accessories such as top hats.
info
---
SGM MP-5 is a full-colour moving LED wash light.A IP65-rated fixture retains the same LED structure but adopts a more compact rectangular profile, making it tour friendly. Housed in a slim, black aluminium chassis, the low-profile MP5 is suited for both indoor and outdoor use. It features 44 each of the Luxeon Rebel Red, Green and Blue LEDs, offering CTC and White Balance control, with just 400W power consumption and a lamp life expectancy of 50,000 hours. It comes with an interchangeable Narrow, Medium and Wide lens kit and has 16-bit pan and tilt control. The fixture uses 7 or 12 DMX channels and set-up is via an OLED graphic 5-button display. A static version of this fixture is the P-5
IDEA SPOT 300
From SGM.Performing well above its weight, Idea Spot 300 contains features typical of a top-of-the-range unit — such as an electronic ballast, which ensures the fixture runs flicker-free. With its linear zoom, which enables instant adjustment of the light beam from 16° to 35°, CMY colour mixing system, seven interchangeable gobos and effects wheel, Idea Spot 300 is able to meet an endless variety of creative requirements.
This lightweight fixture (weighing just 28 kg) can be installed anywhere: with the rechargeable back-up battery that powers its display, the fixture's display menu address can even be set when it is switched off, while the innovative wireless DMX connection, fitted as standard, greatly increases its installation possibilities.

IDEA BEAM 300
Idea Beam 300 incorporates a 300W lamp for a very narrow, highly concentrated light beam. The beam can be coloured and shaped by applying the vast range of effects provided: CMY colour mixing system, colour wheel with eight colours + white, eight rotary indexable and customizable gobos, rotary three-facet prism.
The wireless DMX system, which eliminates troublesome cables and wires, and the back-up battery, which powers the setting display even when the unit is switched off, make it an avant-garde and versatile instrument that is easy to install and ready for use. Idea Beam 300 is the perfect instrument for touring, television studios and nightclub venues..

IDEA WASH 300
Idea Wash 300 projects a perfectly even wash beam even at short distances. Fitted with a colour wheel with eight dichroic filters, beam shaper and CMY colour mixing system, it is able to create a wide range of atmospheres and effects with the same quality as more powerful fixtures of a higher category.
Idea Wash 300 has standard functions and features that make it a convenient avant-garde product for its class, such as electronic ballast, which ensures a flicker-free light beam, and wireless DMX interface, which increases the application possibilities of a fixture that is already easy to handle and light weight.
Thanks to its back-up battery, Idea Wash 300 can even be set in 'off' mode.
info
---
Congo KID from ETC
The Congo Kid console offers all of the facepanel controls that ETC's Congo jr™ desk has, with 40 master faders in a single, portable console enclosure. Its setup makes for easy work of busking small shows in multipurpose venues. The new board comes with either 256 or 512 control channels. For venues that want to start small and work up to more capacity, the 256-channel Congo Kid console can be increased to 512 channels with the purchase of an upgrade code. The Congo Kid console can be used as a stand-alone system or as a client or backup to Congo and Congo jr boards. And ETC's RFR (Remote Focus Unit), cRRFU (Congo Radio Remote Focus Unit) and iRFR software, which turns any iPhone, iPod Touch or iPad into a portable remote control unit, is compatible with the Congo Kid platform.
The Congo Kid control system has a maximum output count of 1,024, two universes of DMX, and can connect to either two DVI monitors or a single DVI monitor and an sVGA monitor. The board does not support connection to external fader wings or modules, but it features MIDI connections and can handle more complex shows thanks to its compatibility with ETC's Net3™ I/O and Show Control Gateways.
The Congo Kid console is a good fit for small theaters, houses of worship, broadcast, and special events..
info
---
Stagebar 2 From Martin
Martin Professional's Stagebar 2 LED pixel bar and wash luminaire features a new and advanced lens design that provides a narrower, more concentrated field of light for better beam control and greater light intensity for overall improved floodlighting capability. A choice of lens options, which includes an opalescent diffuser lens for scenic on-camera looks, provides designers with beam angle flexibility.The Stagebar 2 is an easy setup. Using 5-pin XLR and PowerCon connectors, it is simple to daisy chain both data and power and requires no external power supplies or additional cables and DMX boxes. A floor stand is available as an option.
info
---
New LED lighting from Studio Due
The RGB FC: IP66 and The WB with variable colour temperature from 2700-6000 K, The DRS in several models
info
---
DigiGobos series 35-36 SD and 15-16 HD from Beacon
Two new series with looped clips aviable as total royaltyfree material.Precoded for Hippotizer,HighEnd Catalyst ,RADlite ,Pandoras Box,Arkaos and Martin Maxedia systems. Each serie contains 10 loops and are on one 4Gb USB stick disc or DVD disc.Now with MPG2 and AVI(DV Codec) , it also is a standalone DVD with menus (SD only),full screen loops and can be used with desktop dvd players.The series are also released in HD as QuickTime files,specially good for Hippotizer HD or similar systems.A big option is that hire companies are allowed to rent their systems out with the content without any restrictions.
info
---
Martin releases new units
The MAC 350 Entour is a cutting edge LED profile fixture that surpasses what has previously been possible in terms of brightness, efficiency and compactness in a hard edge LED fixture. Featuring proprietary LED technology, it is the market's first real alternative to traditional HID-based profile fixtures. In a package smaller and lighter than market leading 250 watt fixtures, the MAC 350 Entour exceeds even 300 watt fixtures in brightness.
MAC III Performance™: The MAC III Performance is a high-output profile moving head with a new interleaved framing system with full crossover of each blade and industry-first continuous rotation for new and unlimited projection, framing and effects possibilities. It is available as a stand-alone fixture or as an easy-to-swap module that installs in minutes on any MAC III Profile™, eliminating the need to invest in two separate fixtures.

EC-20™: The EC series represents the new generation of indoor and outdoor LED screens, combining low weight and creativity with state-of-the-art image quality. It combines the image quality and precision of conventional high resolution screens (20 mm pixel pitch) with the creativity and low weight of mesh type screens. Featuring outstanding image quality and semi-transparency, the EC-20 is designed for rapid setup and teardown in combination with maximum flexibility and easy serviceability.

MAC 401 CT Zoom™: The MAC 401 CT Zoom is an exceptionally versatile color temperature variable white light source wash luminaire with fast zoom. The MAC 401 CT Zoom not only delivers more light than traditional RGB LED fixtures, but projects a much better light quality, making it excellent for highlighting skin tones or textiles. Highly efficient, power consumption is much lower than traditional tungsten washlights. It is also available as a module that easily fits onto either side of any MAC 401 Dual, creating a white light or color plus white light source.

MAC 2000 Beam XB™ and MAC 2000 Beam™: Easily convert any MAC 2000 Wash XB™ or MAC 2000 Wash™ luminaire into a powerful beam fixture with an inexpensive conversion kit that installs in minutes. Amazingly bright, the MAC 2000 Beam XB also includes smooth dimming, strobe, full color mixing, variable CTO, color wheel, gobos and a real 1:3 wash zoom.

M1™: M1 is the next generation lighting controller from Martin Professional. With the full power of a larger desk and the agility of a smaller one, the M1 is a state-of-the-art, all-in-one lighting desk. Following the philosophy and simplicity of our current controller platform, the Martin M1 sets a new standard as the most powerful and affordable full-featured lighting console on the market.

Exterior 400 Range™: The Exterior 400 Range brings maximum design flexibility to outdoor lighting. These new LED washes consist of two extremely powerful RGBW color mixing fixtures (separate color pixels or pre-mixed), one white light fixture featuring a super wide color temperature range, and a single color variant. Long or short throw, mixed or single color, warm or cold white, the Exterior 400 Range does it all. info

---
The VISION
By connection the Vision to your favorite console you can directly navigate into your cue-lists / executor lists, and add all kinds of new functions to your show. We know that one of the biggest problems with using media-servers is to find matching content for your total stage look. Therefore we've invented the "M3 system", which enables you to quickly find a matching clip according to your specific demands. So how does it work?

• The system analyses clips and metadata for specific characteristics.
• You can query on color and metadata (example: LEE 126 and longer than 2 minutes).
• You are presented with a selection of clips matching your criteria.
Doing a live show was never that easy!The Vision can be used to overcome a lot of the shortcomings of current light-desks when media-servers are involved. Use it as an add-on to the media-server(s) en light-desks to make programming a video-show faster and easier! the back-panel of the Vision has lot of connection options build in. The Vision can be used in big setups where different devices need to be synced and/or live triggered. The Vision can also be the 'middleman' between devices for translation of signals.Shows are getting bigger and more complex, with more and more people involved in controlling the different disciplines used.
Until now, the only possibility to get a real sync was using timecode. But, timecode doesn't give the possibility to make on-the-spot changes or improvisations.
With the Vision console you are really in control because you can trigger all your devices from one location, while all the operators and/or controllers still have full control over their equipment!
info

---
ESP Vision 3.0
ZYZX, Inc.announce the release of the next generation in its lighting pre-visualization software with Vision 3.0. Most significant is Vision 3.0's ability to run natively on the Mac OSX without the need for Parallels or Bootcamp. Vision 3.0 is a true native Mac version of ESP Vision. It will to run on any system running Mac OS X 10.4.1 or greater, and any video card that supports OpenGL 1.4 or greater. This includes both Intel chipsets and legacy Motorola chipset Macintosh computers, including the Mac Book, Mac Book Pro, iMac, Mac mini, and PowerPC computers.ESP Vision provide the tools to achieve the highest level of realistic visual presentation by utilizing advanced computer simulation technology complete with lighting, graphics and special effects. There simply is no better way to preset your ideas than to show your client exactly what your project will look like. A picture is worth a thousand words!
info

---
Platinum Spot 5R,
a revolutionary moving head that utilizes groundbreaking new MSD Platinum 5R Lamp Technology from Philips.

Billed as the "next generation in entertainment lighting," Platinum lamps combine Philips MSD technology with a very compact/short arc, compact design, innovative reflector system and high efficiency. This exciting new 160W/ 7,950 lumen discharge lamp source makes it possible to create fixtures that are brighter and more powerful with superior light quality, yet are also faster, smaller, lighter weight, draw much less energy, and have longer-lasting lamps.
Case in point -- Elation's Platinum Spot 5R blasts an output comparable to a 575-watt fixture, yet it's half the size, uses less than half the energy, and – amazingly – weighs half as much as a typical 250-watt fixture! To look at the Platinum Spot 5R in comparison to a 250-watt fixture, it not only weighs 50% less, but produces twice the output, while using 25% less energy and measuring 2/3 the size of a 250-watter. The Platinum Spot 5R also moves faster than traditional moving heads on pan and tilt, as well as on color/gobo changes.

The Platinum lamp's integrated reflector system provides perfect lamp alignment and a new optical system each time the lamp is replaced. Additionally, its 2,000-hour rated lamp life is twice as long as that of a conventional 575-watt fixture, and when the time does come to replace the lamp, users will find that it's much more affordable compared to other MSD replacement lamps.
info

---
ETC has released new software for the Eos® family
(Eos, Ion® and Element™) of control: v1.8.ncreased output on Ion
Ion is now available in five- and six-universe increments (Ion 2500 and Ion 3000). The Ion RPU is also available with six universes (Ion 3K RPU). Existing Ions and RPUS can be upgraded to these increased outputs.
Mirror mode
When an Eos or Ion device connects to the network, it is possible to "mirror" another device (called the host) on the system. When a device is in mirror mode, the displays that are present on the host are shown in exactly the same format, page and flexichannel state on the mirroring device. Concurrent with this, it will now be possible to connect a PC using the offline software without a client dongle. When this is done, that PC can only operate in mirror mode.
Mirror mode makes it possible to use a PC with offline software or an RVI with Element, operating in mirror mode only.
Fan
Version1.8 also supports a fan function to distribute parameter and timing data. On Eos and Ion, fan is both a command-line function and an encoder function. A number of fan options are provided. Fan in Element is much simpler: it is a command-line function only, always operating in 'From Start' channel mode.
Show control
A number of changes have been made to allow easier live editing of time code events.
Dimmer feedback
Several Sensor®-dimmer feedback issues in v1.7 have been resolved in v1.8. We have also implemented dimmer feedback from our German FDX dimming systems.
End-users are encouraged to upgrade to v1.8 at their earliest opportunity. Please remember that any RVIs (Remote Video Interfaces) and RPUs (Remote Processor Units) in use will also need to run the same version of software that the main consoles use..
info
---
Updated software for Leap Frog, Frog 2 and ORB Consoles
Zero 88 are pleased to announce the release of version 5.3.0 software for the ZerOS consoles. Version 5.3.0 can be installed on Zero 88 Leap Frog 48, Leap Frog 96, Frog 2 and ORB consoles and adds a number of new features together with bug fixes.

Key features introduced in version 5.3.0 include a Non Tracking mode for cue stacks, support for multi-part cues and the ability to store user-defined views directly onto UDKs on ORB. These new features add to the feature set of ZerOS and are in response to user feedback.

ZerOS 5.3.0 can be downloaded now from the Zero 88 support centre, together with release notes and an Offline Editor (Phantom ZerOS) for all ZerOS consoles. As always, this upgrade is provided free of charge.
info
---
Cyberlight 2.0
The Cyberlight 2.0 is a full-featured automated luminaire with a 2000 watt short arc lamp, producing over 30,000 lumens of output from a new electronic ballast. As the newest version of High End Systems' classic Cyberlight, the Cyberlight 2.0 offers increased output, updated software capabilities and stunningly fast mirror movements. In terms of control, the fixture includes new RDM and DMX protocol and addressing, 5-pin DMX connectors, and an intuitive LED menu for DMX addressing. In addition to cosmetic changes, the Cyberlight 2.0 also offers a high degree of creativity, with tools such as electronic strobing, TriColor effects and dramatic new Lithopatterns.

"The Cyberlight has been an industry workhorse since 1994," said Richard Belliveau, CTO of Creative Lighting. "Our goal was to update the fixture, without compromising its features that users have come to know and love."

The new Cyberlight 2.0 retains the popular feature set of the original Cyberlight including remotely variable focus and zoom, motorized iris, variable frost and smooth dimming. The color system consists of CMY color mixing and an eight position fixed color wheel while many images are available via the eight position Litho wheel and four position rotating Litho wheel. In addition, the unique eight position effects wheel provides amazing imagery, prisms, lens options, and more.

The Cyberlight 2.0 fixture is currently in full production and available today.
info

---
New improved BB7
i-Pix has launched a new version of its successful BB7 LED luminaire - with wider angles than the original 10 degree BB7 Beam Light fixture developed last year.
The new BB7 optics offer a 10 (spot), a 20 degree and a 35 degree (flood) angle - in one fixture. i-Pix has once again listened to the requests of lighting designers and operators to deliver a robustly built, highly tourable, environmentally conscious design-led product.
The three different BB7 beam angles now available are all homogenized without any colour striation within the beam. This eliminates the 'pixelation' and blocky effects associated with more 'standard' LED products, and is a feature that is central to the whole i-Pix BB range, says the company.
A new 'fast changeover' arrangement enables users and technicians to swap between BB7 optics in approximately a minute.
For floor-mounting, an optional freestanding yoke is now also available for all BB7 units - attachable quickly and easily without the need for any tools

info
---
LightJockey™ Version 2.9.1
A new version of Martin Professional's Windows-based LightJockey lighting controller is now available – LightJockey v.2.9.1. Notable changes in the new version include Vista 32-bit compatibility and new fixture updates, as well as other upgrades.
LightJockey will now recognize Windows Vista (32-bit only) as an operating system and allow for Universal USB/DMX interface configuration and use when running under Windows Vista.
Fixture additions/upgrades include:
• Martin MAC III Profile™ (basic 16-bit)
• Martin Extube™ single segment with HSI, HSIC and RGBW control
• Profiles for 16-bit control of RBG fixtures (includes profile for one 16-bit RGB unit and four 16-bit RGB units)

info
---
ROBIN 300E Spot and Wash moving lights.
The new fixtures are based on the Robe Innovative Technology – a philosophy committed to developing products based on the most inventive available technology. The Robin 300 Series will be ideal for multiple applications - including theatres, TV studios, churches, medium sized stage shows and live events, plus all types of professional installations.
Both fixtures are the result of extensive communication between Robe and designers, programmers, operators and rental companies operating in all areas of the professional lighting business.
The lightsource for both fixtures is the new Philips MSD Gold 300/2 MiniFastFit lamp with colour rendering index of 75, and with 2.000 hours of lamp life.
Electronic ballasts offer smooth dimming and real strobing effects, and the fixtures' electronic auto ranging power supplies works on systems of 100-240 V AC at 50/60Hz.
The pan and tilt movement can be either 16 or 8-bit resolution at 540° Pan/260° Tilt, and a user-friendly locking mechanism ensures safe and stable transportation.
Communication protocols are USITT DMX-512, ArtNet, MA Net, MA Net2 and RDM

info

---
DigiGobos series 29-30 SD and 9-10 HD
from Beacon DigiGobos®.Two new series with looped clips aviable as total royaltyfree material.Precoded for Hippotizer,HighEnd Catalyst ,RADlite ,Pandoras Box,Arkaos and Martin Maxedia systems. Each serie contains 10 loops and are on one 4Gb USB stick disc.Now with MPG2 and AVI(DV Codec) , it also is a standalone DVD with menus (SD only),full screen loops and can be used with desktop dvd players.The series are also released in HD as QuickTime files,specially good for Hippotizer HD or similar systems.A big option is that hire companies are allowed to rent their systems out with the content without any restrictions.
info
---
Martin MAC 301 Wash
is an LED moving head washlight with a powerfully fast zoom and impressive zoom range. Designed for a variety of settings including rental applications, television use and night-time venues, it is capable of producing a wide range of exceptional colours from rich saturated shades to uniform pastels through the entire zoom range, says the company.
The MAC 301 Wash's zoom provides beam angle control from 13 - 36° for more accurate and flexible design possibilities, and the fixture's RGB colour mixing is maintained through the entire zoom range.
The fixture's 108 LEDs produce a bright and well-defined beam. With LEDs arrayed in a high density design, a more even blending of colours is achieved.
A principal feature of the MAC 301 Wash is its RGB colour mixing system. The full spectrum system combines with the optical system to produce a wide range of vibrant saturated colours and subtle pastels. A range of mixed shades from cool to warm is also possible.
For increased colour possibilities, the MAC 301 includes an electronic 7 colour + white color wheel rotation effect with snap, blackout or dimmer fade at each colour change.

info

---
PowerCube
Avolites launched the new ART 2000 PowerCube. The new range is the latest step in its portable dimmer, mains and data distribution systems which includes its popular ART Dimmer Range.
Based on the technology of the ART 2000 Touring range, the ART PowerCube features 12 dimmer circuits, 6 combined dimmer and fixed mains circuits, 6 dedicated fixed mains and two 16A utility circuits, all contained in a compact flightcase that can be lifted by one person and securely stacked. It also includes two outlets on each circuit, and Ethernet input with ARTnet support to cover the varied control situations.
18 local control fades allow for quick access to lights and provide for 12 memories to be replayed. The familiar ART2000 operating system features Softpatch, separate Channel Curve, Limit and pre-heat attributes and remote memory functions, while an intuitive web-interface allows for remote setup and monitoring

info

---
Capture Polar
Capture Polar, featuring realtime shadows, volumetric beams, realistic color mixing and HDR mapping (preventing whiteouts and improving contrast).Capture is a lighting design software for Windows,and now also for MAC OSX focusing on the creative design and documentation stages of the process. Capture allows you to work in realtime with all objects without the need to switch modes or applications, allowing for maximum flexibility and creativity.

info

---
Titan Operating System.
Developed from the original D4 Operating System, Titan adds new features to the Diamond 4 and brings powerful features from the Diamond 4 to the Pearl Expert.
Titan retains Avolites' popular, fast, friendly operation, combining the best features and functionality for both consoles.
All Titan based consoles offer powerful functions like Fixture Exchange, Clone Fixture and Multiple Timers.
Fixture Exchange makes it quick and easy to exchange fixtures from one type or manufacturer for another. Clone Fixture enables the adding of additional fixtures into a show even after extensive programming, with all cloned fixtures inheriting their properties from the source fixture. Both functions require the minimum effort to learn and use and can be performed off line using the Titan Simulator.

Titan Expert for the Pearl delivers Diamond 4 features including Multiple Times on Cues and Memories on Preset Faders.

info

---
ORB
Zero 88 continues its development of innovative lighting control products with a host of new products.The new theatrical lighting console ORB. Designed to provide innovative control of latest LED, Moving Head and video system technology the ORB combines extreme flexibility, incredible capability and contemporary styling to create a dedicated control solution for those operating in professional theatrical environments.The 2048 DMX control channels offered by the Orb allows users to control multiple LED fittings, intelligent lights or media servers controlling video, as well as the standard generic dimming systems common to theatres and television. All of these devices are programmed through intuitive user interfaces incorporating custom designed encoder wheels, multiple playback stacks, user definable keys and optional touch screens.
Programming is via a numeric keypad using standard, familiar industry style syntax. Tools like the integrated track ball, automatic palettes and syntax keys, allow for speedy programming when used by a seasoned lighting operator.
The graphical user interface on the dual monitors provides tools to allow anyone to quickly select and program colours via the colour picker or gobos via the gobo image display. User definable screen views mean operators can set the graphical user interface up to meet their own specific needs.
The power of the ZerOS system allows users of the ORB to make dynamic 'on the fly' changes to a show, provides advanced tracking updates and enables the creation of powerful effects via the intuitive effects engine with over 40 effect foundations to build on.
Fixture swap out to any of the internal fixture library of 1900 fixtures make the desk ideal for touring shows or updating of long running shows to newer fixtures.
There are 1000 cue stacks of 1000 cues and two theatre style playback masters adding conventional A/B crossfading for users preferring this operating methodology..

info

---
Duple
is the basic hardware interface that enables VisualDMX and Canvix control software to send and receive DMX signal used in professional lighting.
The USB connected Duple has both a DMX-512 output port and an input port. The DMX output transmits 512 channels of DMX, effectively turning your personal computer into a full-size lighting controller when running the VisualDMX or Canvix software.
The optically isolated DMX input port receives 512 channels of DMX. When connected to a third party DMX console, each channel can be used to control any function in the lighting control software.
Both DMX ports are ESD protected and fully compliant to the new DMX standard; they feature RDM talkback and optical isolation according to the DMX-512A specification. Multiple Duples can be connected to your computer to create a large multi-universe system.

info

---
Wholehog DMX Processor 8000
from Barco , which manages 16 DMX universes with ease. By providing DMX and Art-Net output at a steady rate, the possibilities for lighting design are expanded. DMX Processor 8000 is 50 times more powerful than its predecessor the DMX Processor 2000. To celebrate its debut, attendees may enter a drawing to win a free DMX Processor 8000 by signing up at the booth. Also newly released is Wholehog v3.0 software, which offers improved functionality and gives the user increased ability to control more lighting and LED products.

info

---
The Legend ™1200E
is CHAUVET's first 1,200-watt moving yoke, its most impressive and sophisticated moving yoke spot to date. Features include 12, 24, or 32-channels of DMX-512 control, linear zoom, variable frost, two gobo wheels, each with 12 interchangeable slot-n-lock glass gobos, and a color wheel offering seven vibrant colors, variable color spin and seamless split colors.The COLORado™ 6 is an upgraded IP66-rated version of the COLORado™ 3P wash bank. This new fixture has the most up-to-date software of the COLORado series, with 108 LEDs arranged in three concentric circles, full RGB mixing and full 512-channel addressability.The COLORado ™ 2 is a bigger and brighter version of COLORado ™ 1 with the addition of white LEDs for more precise color control. All fixtures in this series are interchangeable and use the same LED binning for color matching.

info

---
SHOWBEAM 2,5
from Barco features a jointly developed Philips MSR 2500-watt lamp source that produces 140,000 lumens of light output. A smooth field, soft edge illumination is produced with a new radial lenticular homogenizing lens system that provides the fixture with a unique look on stage. The dedicated soft edge light has user changeable fixed colors, a variable CTO and a full CMY color mixing system. The soft edge profile can be rapidly zoomed from 12 to 32 degrees.

SHOWBEAM also features the ability to produce an 11-degree fixed hard edge profile with fast color change and Electronic Strobe. A revolutionary patent pending effect, the Twin Beam, can be produced where two discrete hard edge beams exit the fixture upon operator command. The Twin Beams' exiting angle can be varied, rotated and can change color. SHOWBEAM incorporates the LED tracking system that debuted with its SHOWGUN predecessor.

The new version of SHOWGUN, the SHOWGUN 2.5 automated luminaire, offers 30 percent more photonic output via a new 2500-watt Philips MSR lamp source producing 130,000 lumens of light.
info

---
Martin Extube™
The Extube™ Series from Martin Professional is a modular system of IP65 rated linear LED luminaires designed for dynamic illumination of outdoor architecture and much more. With RGB+W color mixing, a choice of opaque lenses and an exceptionally easy means of installation, Extube is ideal for a variety of dynamic illumination needs including floodlighting, wall-grazing, cove lighting or creating continuous lines of decorative color, inside or out.

Slim and compact yet surprisingly powerful, Extube is available in two lengths; 30 cm (1 ft, 12 LEDs) and 120 cm (4 ft, 48 LEDs). A simple all-in-one dynamic lighting solution, Extube is weatherproof rated at IP65 for the outdoor illumination of facades, structures, bridges, cruise ships and more. Made of robust extruded aluminum, the Extube's slim aesthetics allows the luminaire to blend inconspicuously into existing architecture. It is also an ideal decorative lighting effect for clubs and lounges and will fit perfectly into TV, theatre and touring shows.
info

---
StudioPix
features a circular array of 61 homogenous 3-watt LEDs on a 13.5-inch diameter head with an output of 11,500 RGB lumens. The pixels offer unlimited possibilities by projecting not just color, but also displaying images and effects that transform the fixture head into a display device. StudioPix is equipped with a collection of custom images. Users can also upload their own content through the new HES Echo application, a software program offering content visualization, management and RDM management features. The Echo application optimizes and maps the images to the 61 LED pixels of StudioPix.StudioPix's features allow for user creativity, including color mixing, rotation, scale, wipes, dissolves, transitions between layers, stroing and dimming. The DMX Scratch feature allows a user to synchronize the frames of a media file to music in real time. Using a pixel mapping protocol, the user may also individually control each LED for more creative programming effects.
info
---
Luminair
allows you to wirelessly control, view and manage intelligent DMX lighting fixtures and consoles, straight from your iPhone™ or iPod™ touch. Using Artistic License's Art-Net protocol over your device's built-in Wi-Fi connection, Luminair communicates with other compatible hardware and software on your network. A gorgeous user interface provides desktop-calibre features and performance, all on a mobile platform.
info

---
Catalyst / Mtron SSD Drives
The amazing speed of the Mtron SSD drives, coupled with the power of the Catalyst media server, brings revolutionary performance to Catalyst users.Existing hard drive technologies have been the limitation of Catalyst servers up till now, with even the fastest SCSI drive systems only allowing a limited number of video layers to be played back simultaneously. These limitations were caused by the physical movement of the read head moving back and forth across the disk platters.
Because of its solid state design, Mtron SSD technology is free of mechanical movement, removing this bottleneck by streaming the data straight out of the flash memory and out via the SATA interface.The drive can also withstand powerful shocks and vibration making it ideal for the harsh world of concert touring..
info

---
DigiGobos series 25-26 from Beacon.Two new series with looped clips aviable as total royaltyfree material.Precoded for Hippotizer,HighEnd Catalyst ,RADlite ,Pandoras Box,EX1 and Martin Maxedia/Eureka systems. Each serie contains 10 loops and are on one DVD disc.Now with MPG2 and AVI(DV Codec) , it also is a standalone DVD with menus,full screen loops and can be used with desktop dvd players.The series are also released in HD as QuickTime files,specially good for Hippotizer HD.A big option is that hire companies are allowed to rent their systems out with the content without any restrictions.
info
---
grandMA 2 MA Lighting launching grandMA2 . Listening closely to the market MA Lighting kept the intuitive grandMA control philosophy including the same command line and syntax. However MA cleaned up, improved and extended the software, optimized colours and views. The advanced networking architecture is getting even more powerful and allows finally compatibility with the "old" grandMAs.Independent from user interfaces, for theatre-style programming or a concert touring multi-user programming session, grandMA2 suits it all and includes also fader wings, that give up to 90 faders per console. New ways of architectural interconnection are also possible.
Complete system solution:
- Incl. faderwing and dedicated software tools
Same system philosophy:
- Different hardware solutions but one software, one showfile, one network environment per series
Compatibility:
- grandMA2 can read ´series 1´ showfiles (upward compatibility)
- Special ´series 1´ mode to run grandMA2 consoles in ´series 1' sessions (downward compatibility)
- Series 1´ will be available and further developed also in the future
Same command line / syntax:
- Absolutely identical syntax as in grandMA ´series1´
- All commands/functions accessible via command line´
The advanced networking architecture is getting even more powerful and allows finally compatibility with the "old" grandMAs..
---
Capture Launching SmartSoft Edition that allows you to work with the ETC SmartFade ML through SmartSoft for only 190€! The SmartSoft Edition is based on Capture 005 Basic Edition. The only difference and limitation is that you cannot connect to and visualize with any other external controllers than the ETC SmartSoft software.
info
---
The DL.3 Digital Light integrates a media server loaded with a wealth of digital content with a high output 3-chip light engine, a highly sensitive HAD sensor camera and an infrared illumination system. DL.3 mounts like any other intelligent moving luminaire and controls just as easily with plug-and-play operation using standard DMX cabling and protocols. Production set-up time is reduced as there is no need for RGB cabling, and racks of servers are no longer necessary at front-of-house or backstage area.
A Content Management Application running on your MAC or PC workstation or laptop computer gives you remote control of uploading and crossloading content, upgrading software and fixture configuration for multiple DL.3 fixtures on a fixture network.
info
---
MAC 2000 Wash XB™ Martin Professional answers the market demand for ever brighter wash lights with the MAC 2000 Wash XB™, a 1500 W Fresnel that takes the proven qualities of the MAC 2000 Wash and adds even greater brightness. New efficient fans, ballast and starter combine with proven MAC 2000 modularity, optics and effects to produce the most advanced wash light on the market - and all in the same compact MAC 2000 design. The XB will see its official launch at the Pro Light + Sound exhibition in Frankfurt from March 12-15.

1500 W lamp
A 1500 watt Osram lamp enables an extremely bright output of over 60,000 lumens, depending on the lens option used. That's 40% brighter than a MAC 2000 Wash! The new electronic ballast offers hot-lamp re-strike and the advantage of flicker-free light, and new powerful fans ensure that the extra heat generated by the lamp is removed efficiently.
info
---
The new Road Hog wings include a powerful programming or playback surface, 12-inch color touch screen, blue LED marker lights and a DMX output expansion slot. The wings can be expanded to output four universes of DMX when used with a PC-based Wholehog product.Road Hog is a true thoroughbred automated lighting console. Its simple and intuitive operations as well as cost effectiveness offer an unprecedented amount of control to the user. Equipped with Flying Pig Systems renowned Wholehog software, you are able to create, manage, edit, and playback lighting to enhance any production environment.
Bringing you screaming-fast performance in a quiet, self-contained environment, the Road Hog console provides 2048 DMX channels of control. Two internal touchscreens display data and allow quick access to many powerful features. Using legendary Wholehog console hardware, and the proven combination of Windows XP Embedded with the Wholehog operating system means outstanding durability and productivity.
The Road Hog console combines innovation with a proven software and hardware platform, resulting in an unprecedented range of lighting capabilities.
info
---
Exterior 200 LED is a long-life programmable luminaire offering full RGB + Amber and White color mixing. Weatherproofed for the dynamic illumination of façades, structures, water features and monuments, it features a comprehensive color range from 44 high power LEDs and choice of optional spread angles.

Housed in a beautifully designed weatherproof casing, the Exterior 200 LED is perfect for applications where projection distance is limited and is the ideal short-throw complement to the existing Martin Exterior range.
info
---
Hippotizer V3 listening to feedback. The software release 3.0.11c is here.With many improvements to the MIDI controls, DMX patching, added a de-interlacing effect and timeline sync not to mention improving the Synchronator to streamline cross-unit synching.Similarly you can cut down your number of DMX channels to virtually nothing. Control any timeline through a special set of DMX commands with the ability to jump to any set marker anywhere along the timeline. Easy to use and uses only 4 channels of DMX!
Finally the new and improved V3 PixelMapper is now shipping as part of the installer without the need for a separate add on. info

---
smartMAC from Martin is an extremely bright, fanless 150 W profile luminaire offering a number of unique performance and economic benefits, not least the ability to reduce operating costs. Specially suited for lounges, bars and restaurants, and appropriately silent for noise sensitive environments, smartMAC will liven up any space while saving money on power bills and service and maintenance checks.
Fanless thermal management
The smartMAC features new fanless thermal management which translates to fewer moving parts and unprecedented reliability. With no dust and pollutants forced into the fixture, lamp life is optimized, service intervals extended (up to 2 years with 9000 hour lamp), maintenance kept to a minimum and operation costs reduced.

A highly effective convection cooling system uses the aluminium casing and specially-designed fins to conduct heat away from the fixture head. Fewer moving parts turn a greater proportion of energy into light, reducing heat (and the need for air conditioning) and wear and tear on the system. No need to clean the inside of the fixture, including lens and lamp fitting. Heat management without fans makes smartMAC perfect for the studio, conference room, shop, restaurant, lounge, even theatre environments.
info
---
The digital luminaire DML-1200 from Barco can be used both as super bright moving digital light source and high quality video projector, and allows lighting designers to design a truly unique show for every event, client and purpose. Applications for Barco's DML-1200 are wide ranging, including concert music tours, theater and opera.In light mode, the DML-1200 produces a perfectly circular light beam with a light output equivalent to that of a 1200W hard edged moving light and four times as bright as any other digital light on the market today. An internal optical dimming mechanism ensures smooth, accurate intensity control from 0 to 100% ensuring that a fade to black is a fade to true black, not video black (grey).

In video mode, the DML-1200 features a fully sealed DLP engine which delivers full color DLP quality video with SXGA+ (1400 x 1050 pixel) resolution and features a light output of 10,000 lumens. The DML-1200 also features a subtractive CMY color mixing system allowing for instant color changes as well as smooth, timed color cross-fades over several minutes. The DMD engine inside the unit is fitted with liquid cooling to ensure reliable operation. info

---
DigitalSpot 5000 DT is a 5500 ANSI Lumen output digital moving head projector.
The highly versatile Robe DigitalSpot 5000 DT offers two digital gobo layers with the selection of up to 244 x 255 video clips or images per layer. Two independent effects channels on each gobo layer offer 120 effects including kaleidoscope, squeeze in/out, alpha or black flash, Gaussian filter, Laplacian filter, gobo disc mirror and colour key effects, etc.
There's also individual X and Y positioning and a scaling (zoom effect) for each gobo layer, plus rotating and indexing with continuous rotation for each gobo layer and adjustable playback speed.
Additional functions include Picture Merging in fields of up to 8x8 DigitalSpot 5000DTs with full precise synchronization, full remote configuration using a www browser, digital keystoning, a CMY colour mixing system, strobe effect, mechanical iris, zoom and focus, digital iris and digital framing shutters.

Supported video formats include MPEG1 and 2, and image formats include PNG, TGA, BMP and JPG.

S-Video and VGA inputs for direct video input to data projectors are ideal for performing presentations, and S-Video and Composite live video inputs enable the use of the fixture's potent Graphics Engine effects. info

---
Hippotizer V3 aims to make convergence a reality rather than a buzzword. Melding the video and lighting backgrounds of the Green Hippo design team results in multi-discipline operation and suitability for a variety of new AV tasks.
Timeline functionality, HippoNet advanced networking capability, new media management, and efficiency-focused features all accessible via a definable interface. Hippotizer can work autonomously, control other devices or be controlled externally.
Hippotizer V3 keeps all its award-winning features: True HD capability, frame-blended playback and proven reliability but following a full rework, now heralds a quantum leap in Media Server technology. info

---
Enttec Pty Ltd and CAST Software release wysiwyg driver for DMX USB Pro.

Testing is now complete of a new, inexpensive driver that enables wysiwyg Users to plug their DMX consoles into an Enttec DMX USB Pro, which acts as the interface to their computer. This collaboration widens the market for both companies, giving wysiwyg Users yet another option for hardware and showing DMX USB Pro owners that this versatile and inexpensive piece of equipment can hold its own in a professional and rigorous context.

The DMX USB Pro is already supported by over a dozen software packages,ranging from lighting control programs (ShowCAD, LightFactory, MagicQ,
FreeStyler) to Media Servers (Arkaos, Resolume), visualizers and miscellaneous other software programs (Virtual Magic Sheet, Capture).While wysiwyg supports numerous lighting consoles directly through Ethernet, relatively few third-party developers create hardware interfaces that are compatible with the program. The new Enttec driver is unique in that it is priced below $200 USD, a definite bonus for the budget-conscious User. This price point makes the new Enttec / CAST arrangement a very strategic one.
CAST Software has included the relevant library file in wysiwyg Perform Release 20. info

---
ROBE 700 Series
Robe's newly released 700 Series of moving heads – featuring the ColorSpot 700E AT, ColorWash 700E AT and the ColorWash 750AT Tungsten. These are ideal for all professional applications and installations. The ColorWash 750AT Tungsten is perfect for theatre, TV and architectural situations.

The ColorSpot 700E AT utilizes an MSR GOLD 700 FastFit lamp and full CMY and CTO colour mixing systems. There's also a colour wheel with 7 replaceable "SLOT&LOCK" dichroic filters; a static gobo wheel with 9 replaceable "SLOT&LOCK" gobos and a rotating gobo wheel with 7 replaceable "SLOT&LOCK" gobos, a replaceable animation wheel and a rotating 3-facet prism. The impressive zoom range is 15 - 51° and there's also dimmer, shutter, strobe effects.

The ColorWash 700E AT is the first Robe wash fixture using the MSR GOLD 700 FastFit lamp. This powerful moving head offers a full CMY and CTO colour mixing system, a colour wheel with 7 replaceable "SLOT&LOCK" dichroic filters, a rotating beam shaper and a linear zoom range of 6°- 45°.

The ColorWash 750AT Tungsten´s potent 750W halogen lamp makes it ideal for theatre, TV and architectural markets, requiring colour temperatures of 3200K. The uniform beam path has no hotspots, and features warm colour tones and smooth electronic dimming. The fixture has a shutter for variable strobe effects, a full CMY colour mixing system, a rotating beam shaper and a linear zoom ranging between 8° and 45°. info

---
Hippotizer V3 aims to make convergence a reality rather than a buzzword. Melding the video and lighting backgrounds of the Green Hippo design team results in multi-discipline operation and suitability for a variety of new AV tasks.
Timeline functionality, HippoNet advanced networking capability, new media management, and efficiency-focused features all accessible via a definable interface. Hippotizer can work autonomously, control other devices or be controlled externally.
Hippotizer V3 keeps all its award-winning features: True HD capability, frame-blended playback and proven reliability but following a full rework, now heralds a quantum leap in Media Server technology. info

---
Wallrack Digital Dimmer available in two different capacities with 24 X 2.5kW dimmers and 6 X 5.0kW dimmers these all digital dimmer racks are packed with features including:
• Convection cooled - no fans
• Dual DMX inputs with patch
• Built in Accent Power supply to support our Accent family of
• Architectural controls
• 6 Analog outputs (Channels 25-30)
• Plug in digital control electronics
• Simple intuitive operation
• Easy installation with clear contractor access info

---
Road Hog Designed from the ground up to provide superb lighting control with powerful programming procedures, the Road Hog is a true thoroughbred automated lighting console. Its simple and intuitive operations as well as cost effectiveness offer an unprecedented amount of control to the user. Equipped with Flying Pig Systems renowned Wholehog software, you are able to create, manage, edit, and playback amazing lighting to enhance any production environment.
Bringing you screaming-fast performance in a whisper quiet, self-contained environment, the Road Hog console provides 2048 DMX channels of control. Two internal touchscreens display data and allow quick access to many powerful features. Using legendary Wholehog console hardware, and the proven combination of Windows XP Embedded with the Wholehog operating system means outstanding durability and productivity.
Intended for those passionate about their lighting, the Road Hog console combines innovation with a proven software and hardware platform, resulting in an unprecedented range of lighting capabilities. info

---
Genie'sTML-4000 and TML-4000N Light Tower
8 ft (8.5 m) extended tower height.- Four 1,000 watt metal halide lights. Each light comes with an individual circuit breaker switch for greater flexibility of power use.- Horizontally mounted lamp assembly generates a more even distribution of light over job site. Durable cast aluminum lamp fixtures with tempered glass lenses attached to hinged frames. Convenient bulb replacement accessibility.- "Tool-less" Quick Aim™ system features a rotational wheel and spring-latch engagement point for both horizontal and vertical adjustment of each lamp fixture.-Genie's patent-pending tilt-actuating system provides the ability to vertically aim all four lamp fixtures from ground level.info

---
SL series spotlights The complete range includes two zooms 15/32º, 23/50º and six fixed angle 5º, 10º, 19º, 26º, 36º and 50º. The new range is designed for operation across the world, and meets all relevant international standards and regulations info

---
ALPHA WASH 1200
Clay Paky´s Alpha Wash 1200 is the most powerful washlight in the Alpha family, with all the technological, structural and reliability advantages of this line.The optical system uses uniform CMY color mixing that, together with a color wheel, with linear CTO and with a CTB filter, allows every chromatic combination to be obtained.
A further chromatic refinement can be obtained by choosing between two lamps on the pricelist, with different colour temperatures.Its wide linear zoom and the surprising brightness, even at maximum aperture, allows its short, medium and long range use, in professional and architectural lighting.ALPHA SPOT HPE 1200 is the highlight of the Alpha range. Its extraordinary luminosity is guaranteed by the combination of a top performance optical unit and a 1200 W discharge lamp.
Featuring a large, newly designed Effects Section, Color Mixing CMY and Linear Zoom 10°- 40°, Alpha Spot HPE 1200 is the most silent of the range and a great choice for all Lighting Designers who want maximum results in professional lighting. info

---
Spherical Mapping™ Debuts for DL.2, Axon High End Systems introduces a new software feature, Spherical Mapping™, for its DL.2™ Digital Light and Axon™ media server. The v1.3.2 software advances the edge-blending Collage Generator™ software of the two products, and is available now for download on the HES website.
"With the release of Collage Generator and Curved Surface Support features for DL.2, there's been a huge demand for the ability to fully blend and correct content for spherical type surfaces," says Scott Blair, HES Director of Digital Lighting Development. "Spherical Mapping allows us to answer that need to blend content across a hemisphere or a full sphere type surface."
Within the software are additional new effects and software enhancements.
The Global Matte Effect allows the user to superimpose up to 20 different pre-defined Mattes for layering images with multiple transparency and color options.
Framing and Edge Fade profiles have also been added to expand the existing Edge Fade parameters. For example, the user may create stylized framing by using other layers as content for the edge fade. The user may also create "framing shutter" effects.
The software also resolves some connectivity issues many laptop users faced when using multiple network connections simultaneously info

---
V 2.1 software for the Wholehog 3 Version 2.1 contains major enhancements to the following areas: views and windows, undo, slotted parameters, Hog 3PC, networking, expansion wing and playback. In addition, significant changes to the underlying software engine and routines result in improved system performance and reliability.
Version 2.1 software has undergone extensive testing through the High End Systems Software Testing Program. A new team of Beta testers has been instrumental with this release with thorough testing and reporting.
Beta tester Tom Webber remarks about the version 2.1 software, "Awesome, really a nice great improvement of speed. The data displayed on screen now gives a better feedback of the output. So a clear thumbs-up for the new Views!"

Users can download the version 2.1 software and further release information from www.flyingpig.com info

---
900MHz Wireless DMX512 Transmitter and Receiver Robust wireless DMX control cuts the annoying wirings and
enables flexible remote dimming and control for Broadway shows, film, television, concert lighting, theme parks and
special events . 900MHz digital wireless transmission .Up to 100m RF range .Full speed DMX refreshing rate: up to 32Hz
info
---
RGB Laser 1.6 Martin innovation combines with a spectrum of deep saturated colors in a compact laser unit that revives the eighties obsession with laser effects. The DMX controllable Martin RGB Laser 1.6 is a unique and hassle-free Class 4 white light laser with balanced cool white that comes in an extremely compact housing – unique for a laser with such power and speed. With simple plug-and-play operations, software package included, hundreds of pre-installed effects, and a cooling system that eliminates the need for expensive and bulky water cooling, the RGB Laser 1.6 is all about performance made easy.
info
---
V 2.0 software for the Wholehog 3 The new Wholehog 3 version 2.0 software allows the entire Wholehog 3 family of lighting control products to operate with the same level of functionality, DMX output capabilities and networking abilities. All platforms are now able to connect to each other and/or to DMX Processors (DP2000) and Timecode Processors (IOP). With this connectivity, the Hog iPC and Hog 3PC are now capable of unlimited DMX universes.info

---
Stagebar 54 and LC 2140 LED curtain, Martin brings its vast lighting knowledge and dynamic color changing expertise to the world of LED. Stagebar 54: The Stagebar 54 is a bright, high efficiency LED pixel bar with RGB, Amber and 'true' white color mixing (RGBAW) for a broader color spectrum and greater range of pastel shades than other LED lights in its class. The Stagebar 54 features an automatic color calibration technique which assures that colors are always balanced to each other and show correctly. Light output is constant, regardless of ambient temperatures, and different lens angles give greater flexibility and a wider variety of application. Stagebar 54 also features high speed video capability. Mounting, connectivity and serviceability are all made easy and regulated fan speed ensures outstanding heat management, ensuring the fixture's long term performance. Industry standard DMX 512 controllable with HSI (Hue, Saturation, Intensity) control, Stagebar 54 is light weight yet built to withstand the rigors of the touring market. It comes in a small or large version.

LC 2140: An extremely bright semi-transparent LED wall, the Martin LC 2140 LED curtain offers true RGB color illumination and features an automatic color calibration technique which assures that colors are always balanced to each other and show correctly. Useful in a wide variety of applications - and specially prepared for TV studios due to the (Genlock) feature - no cumbersome external power supplies are necessary as each unit features a direct power in and power out connector. Each unit contains a switch mode power supply covering all worldwide voltages, so there is only need for one unit type anywhere you travel. In addition, the LC 2140 has direct in and out DVI connections for video signal with simple daisy chain capability. Light weight yet with a tough construction built to withstand the rigors of the touring market, modules are exceptionally service friendly. Easy to assemble, they come in a 2 x 1 meter size..
info
---
The MAC TW1 brings to the stage and studio all the optical brilliance and feature quality of the MAC range ? with the warmth of tungsten halogen.The MAC TW1's color mixing system delivers a multitude of vibrant colors ? from fully saturated deep hues to soft pastels. The system ensures a logical transition from any one color to another without distracting detours or unwanted colors.
The TW1 gives you the broadest, most evenly distributed spectrum of colors in one self-contained color mixing system. This means there is no need for complicated module changes or doubling up fixtures on the truss in order to achieve a total range of colors.
A twin lens zoom offers lighting designers the flexibility of working with different beam angles. The Martin zoom system ensures total control of the beam angle without compromising the quality of the light itself. The standard lens gives a variable field angle range of 19°-40° while an optional wide angle lens gives 90°-110°. A narrow angle lens will also be available.
Prepared for use with external dimming systems, the TW1 has also been fitted with an internal IGBT dimmer. This is advantageous for smaller productions not requiring external dimmer racks or off-stage fixture placement where dimmer cables can be cumbersome. When using external dimming, no power can reach the fixture's lamp before its safety features are activated.
In addition to the electronic dimming options, the MAC TW1 is also fitted with a mechanical dimmer. As this mechanical dimmer is independent of the lamp itself, the color temperature remains in balance throughout the dimming process. The mechanical shutter also gives you instant snaps to full or zero, and variable speed strobe effects.
Despite being the brightest 1200 W fixture in its class, the MAC TW1 is also exceptionally quiet. Less than 40dBA..
info
---
Axon™, a rack-mount media server High End Systems today launches Axon™, a rack-mount media server featuring the same graphics engine as the DL.2 digital light.Axon provides all the functions of the DL.2 – including the new Collage Generator™ and Curved Surface Support – but it allows the user to choose their own output device. Axon can feed video to High End Systems' DL.1, LED panels or large format projectors. Because it is controlled exactly like a DL.2, it fits in perfectly on shows with DL.2s needing an extra media server for other video display devices.Because all stock content is locked down and protected, each Axon will always be consistent from rental house to rental house. The XP Embedded Operating System also protects Axon from drive corruption and O/S degradation over time. info

---
MAC 700 Wash The MAC 700 Wash is the latest high performance luminaire in Martin's line of award-winning MAC moving heads. It carries on the MAC tradition for excellence by offering much of the same technology, modularity and design as the MAC 700 Profile.
The 700 Wash is a powerful 700-watt Fresnel luminaire with a remarkable light output. It features a full CMY color mixing system and variable CTC plus 8 position color wheel. Other useful features include a wide range variable zoom, continuous and indexable beam shaper, and extremely smooth and fast dimmer shutter system. It also boasts the same service friendly modular design and silent cooling as the MAC 700 Profile. The MAC 700 Wash houses a superior and highly efficient optical system powered by a 700 watt short-arc discharge lamp. The durable short-arc HTI 700 D4/75 lamp is extremely powerful and more efficient than competitor lamps. This high optical performance produces a uniform distribution of light and color, a very cool color temperature that ensures a bright yet beautifully even colored light that lacks the brownish edge of competitive fixtures. A variable zoom is capable of a very wide range of beam angles from a punchy 12.5° beam to a wide 66° flood, and unlike step zoom systems that offer only two or three different beam angles, the MAC 700 Wash's fully motorized zoom can achieve any beam angle within its range. Through a new and innovative motor control system, the 0-100% dimming performance of the MAC 700 Wash is not only fast but also seamless for velvety smooth fades.A full CMY color mixing system not only offers the broadest spectrum of color available it also works seamlessly with that of the MAC 700 Profile for precise color matching. In addition, an 8 position color wheel plus UV transmitter filter covers those hard to achieve shades. All colors on the wheel are replaceable, enabling designers to customize the fixture to their own requirements. A variable CTC system provides flexibility in color temperature, adding another dimension to the CMY system by giving warmer shades, useful when working alongside tungsten fixtures for example. A rotating and indexable beam shaper allows for alignment of the beam for easier coverage of scenery and set pieces. The adjusted beam provides for more precise illumination.The MAC 700 Wash is compact for such a powerful, feature rich fixture. It is housed in the same road-tested modular design as the MAC 700 Profile, a design that is both highly durable and highly serviceable. Multi connectors and spring loaded release mechanisms mean that no tools are necessary to remove and insert modules. And a multi position tilt lock keeps the head where you want it. Additionally, a silent low-speed cooling system means the fixture is suitable for noise sensitive applications like TV and theatre.

The MAC 700 Wash is only available with electronic ballast. This gives the added advantages of flicker free operation, lower weight, extended lamp life and a power saving mode. A hot lamp restrike means there is no need to wait for the lamp to cool before re-striking. The fixture is also fitted with an auto sensing switch mode power supply for world wide operation without the need for fixture re-setting."
Pan movement is 540° by 246° of tilt and speed is exceptional for a mid-sized fixture. Movement is 16 bit, and an intelligent position correction system automatically returns the fixture to its original position if knocked out of place.
The MAC 700 Wash is naturally industry standard DMX-512 controllable and is equipped with both 3-pin and 5-pin XLR connectors. It is also RDM (Remote Device Management) ready for easier configuration, monitoring and management of DMX based systems.
info
---
Studio Command -- now available with 1200-watt, 700-watt and Halogen lamp sources -- offers lighting professionals a "command performance" in the most demanding events, be it in the theatrical, corporate, concert touring, house of worship markets or any other show or installation requiring a powerful wash fixture.
Studio Command's patented lenticular array optical system enhances the homogeneity of the projected light. The optical head is compact and light in weight, while still offering a large diameter exiting beam.
In all models, the CMY dichroic color-mixing system provides rapid and quiet color changes, and the mechanical douser provides a smooth fade to black.
The 8.25-inch output beam is full and vibrant and takes on a searchlight effect look, as the output lens is positioned relatively close to both the pan and tilt axes.
The moving yoke fixture, controlled by DMX, features an adjustable field angle from 18 to 32 degrees. It also offers a variable mechanical and Electronic Strobe™, with extra punch provided by the Light Burst™ effect.
All Studio Command fixtures provide an option for stand-alone programming and support TalkBack™ technology that allows any DMX console supporting TalkBack protocol to remotely access the Studio Command onboard menu system.
Studio Command 1200 offers all the same powerful features but with even more output. Studio Command 1200 gives two choices of Philips lamp sources, with the primary lamp offering a color temperature of 5900K, and the alternate lamp with a color temperature of 7200K.
Studio Command H, with its Tungsten source, provides a 3200 K color temperature option and works with standard theatre dimming racks. A 1000 watt halogen lamp is offered in four different lamp voltages.
First introduced in September 2005 is Studio Command 700.The proven long-life MSR 700 lamp emitting 56,000 lumens (at 5600K) is shipped as a standard complement providing deep and powerful reds. Alternatively the MSR 700/2 lamp emitting 55,000 lumens (at 7200K) can also be fitted in the field.
Studio Command - -now in 3 models -- boasts a new industrial design that sets it apart from other products in its class, making it a unique addition to any lighting rig..
info
---
LCedit+ v3.4 software package for MacOS, OS X and Windows released.
CDS advanced technology bv announces the v3.4 release of LCedit+, the advanced LanBox lighting editor, for multiple platforms. This new version of LCedit+ with firmware v2.06 adds real time (NTP) and MTC clock, theatre enhancements, 16 bit intensity & gobo support, easy IR remote key mapping, MAX-MSP & Isadora examples, and much more.
Most new LCedit+ features have to do with time/MTC action, and theatre applications. It's now e.g. possible to sync to Midi Time Code (or SMPTE) or real time. For theatre applications we added e.g. percent views, "soft" reset, and "soft" back.
In order to support the realtime and MTC clocks in the LanBox, LCedit's global setting are extended with several settings.
Also included is the newest firmware v2.06 for the LanBox-LCX, LCE & LCM, newest MAX-MSP externals with examples (including MAX/Jitter Video2DMX), and Isadora video to DMX example.
The free software package can be downloaded from our site at: <http://www.lanbox.com/downloads/>
info
---
ChromaBank IP The new ChromaBankIP provides many enhanced features such as a multi-purpose hanging bar, and more user selectable operation modes for desk compatibility. ChromaBankIP has 12 individually addressable and video DMX compatible edgeless LED segments. ChromaBankIP is available in Black and Silver. The ChromaBankIP is sure to set a new standard in DMX digitally controlled LED bank lighting.
info
---
BeaconChoice2005/2006 The new 2005/2006 catalouge are now for download at Beacon and GoboGroup sites.New designs and also contains some of the DigiGobos® media avaible now as standard glass gobos in color
info
---
Wireless Solutions Repeater RP-512 makes the difference in city lighting
The W-DMX repeater was recently installed in Stoke on Trent in the UK and in Gradara, Italy to make some exterior architectural illumination possible by overcoming some tricky environmental obstacles.In Stoke on Trent in the UK, a repeater, acting as a corner bender between the transmitter/receiver setup enabled the signal to cover a distance of 1.4km to control lights illuminating buildings and multi coloured lights in lamp posts. The installation includes two universes and about 100 pcs of LED fixtures, all wireless. Everything done in cooperation with Thorn Lighting.
As Gradara Castle, Italy was to have its exterior illuminated, a solid stone wall was effectively blocking the signal from reaching the exterior lights.Again a repeater, this time placed on top of the stone wall, was used as a corner bender allowing the signal to reach the outside lights. Totally about
200 pcs of SGM fixtures, Palco and Riabalta were used.
W-DMX BlackBox RP-512 repeater is used to boost the signal allowing it to reach further.
Huge distances or difficult environments can be covered. The repeater is widely used in permanent and temporary architectural installations and is popular as rental units.
The repeater receives the radio signal from a transmitter and performs
advanced signal processing before retransmitting. A robust design, with IP65
classification, makes this unit particularly well suited for demanding
environments.
The W-DMX BlackBox is a 512-channel plug-and-play repeater, compatible with
the full W-DMX product range.
info

---
The MediaSpinner.The MediaSpinner version has a panel for the connection of audio, video and power supplies, so plasma screens, LCD diplays, projectors or loudspeakers and alike devices can be attached and rotated.The MediaSpinner is fully DMX controllable! It also run in a stand-alone mode, enabled by on-board programming via a 4-digit LED display on the unit's base. Master/slave operation is also available for the straightforward connection of MediaSpinner with a serial cable, thereby controlling all fixtures via one. Rotation is possible in both directions at various speeds, and 16-bit DMX resolution ensures the speed of rotation is smooth and precise. A virtually silent cooling system makes the MediaSpinner ideal for situations where low noise is crucial. A neat rigging system utilizes two Omega clamps, so the StageBanner can be truss mounted in a huge variety of positions. The same Omega clamps are used for fixing the pipe or tube with the advertising banner.
info

---
Video Performer XT system from Spotligt, consists of a powerful graphic workstation, a dedicated software for multimedia handling and a complete series of files with images, animations and video: these allow to create and process an endless series of automated digital projections that could not be obtained so far with the use of conventional effect projectors. The images, taken from the program files or imported from any other external source, thanks to the video projector, become "intelligent" multimedia projections: the light designer can handle them directly through a DMX light desk by modifying the different parameters: position, shape, rotation, transparency, trichromatism, fading, solid projection, etc. superimposing, processing and mixing more images at the same time to obtain amazing effects that can be created "live" directly on scene or programmed in the desk memory.
New Arkaos powered video engine allows a new generation of extremely powerful and customizable video and 3d effects.Also the Arc Video DMX motorised yoke small/medium video projectors: the perfect companion for any Video Performer installation.By combining the power of video projection with the creative possibilities of automated effects lighting, ARC-VIDEO enables the creation of a new generation of automated lights that will deliver many new creative possibilities.
info
---
Mania SCX600.The Mania SCX600 sets new standards for quality and performance in an affordable entry level scanner. The SCX600 is an extraordinary and powerful 250W halogen scanner boasting the highest quality optical system for maximum light output and true high-definition image quality.
info

---
Imago-Mediasynth from SGM. A media server system with 24 layers,plus two video layers and an input layer that enables an external feed to be imported with connection to video camera controlled using any DMX control desk. Manipulation of 3D objects is carried out in real time.The on-board library includes over 4,000 different objects, all of which can be previewed, while chromakey effects are also available
info
---
DMX-compatible P36 LED and P64 LED.Very smooth projection on walls with rich palates of color created by mixing the Red, Green and Blue LEDs.Emits extremely low heat or UV - great for performance stages where traditional par cans emit a lot of heat onto performers.Smooth color scrolling. Includes hanging bracket
info
---
Studio Command's patented lenticular array optical system enhances the homogeneity of the projected light. The optical head is compact and light in weight, while still offering a large diameter exiting beam. The proven long-life MSR 700 lamp emitting 55,000 lumens (at 5900K) is shipped as a standard complement providing deep and powerful reds. Alternatively the MSR 700/2 lamp emitting 55,000 lumens (at 7200K) can also be fitted in the field. The CMY dichroic color-mixing system provides rapid and quiet color changes, and the mechanical douser provides a smooth fade to black.The 10-inch output beam is full and vibrant and takes on a searchlight effect look, as the output lens is positioned relatively close to both the pan and tilt axes. The moving yoke fixture, controlled by DMX, features an adjustable field angle from 18 to 32 degrees. It also offers a variable mechanical and electronic strobe, with extra punch provided by the Light Burst™ effect.info

---
DigiGobos serie 17-20 from Beacon.Four new series with looped clips aviable as total royaltyfree material.Precoded for HighEnd Catalyst ,RADlite ,Pandoras Box,EX1 and Martin Maxedia/Eureka systems. Each serie contains 10 loops and are on one DVD disc.Now with MPG2 and AVI(DV Codec) , it also is a standalone DVD with menus,full screen loops and can be used with desktop dvd players.A big option is that hire companies are allowed to rent their systems out with the content without any restrictions.
info
---
VL500™ Wash luminaire. Based upon the 1994 Emmy® Award-winning design of the VL5™ Wash luminaire, the VL500 is designed with significant performance enhancements.In the VL500 Wash luminaire, the innovative DICHRO*TUNE™ radial color mixing system employs three sets of 16 radially mounted dichroic blades (blue, amber, and magenta) designed to produce smooth, full spectrum color cross-fades.Further design improvements also include re-routing the lamp wire to reduce heat-related stress, more powerful color motors, more powerful and quiet pan/tilt motors, software controlled color repeatability from luminaire to luminaire, and materials changes to facilitate faster luminaire cooling.
The VL500 is available with either a 120V/1200W lamp or a 230V/1000W lamp. The most economical and lightest version of the luminaire, the VL500 is designed for those who require the 3200-degree color temperature along with the most space-efficient unit. No external ballast or dimmer is required.

The VL500D is also available with a 120V/1200W lamp or a 230V/1000W lamp, plus an internal yoke-mounted IGBT dimmer. While retaining the 3200-degree color temperature, with a slight increase in weight, the VL500D offers built-in, onboard dimming without requiring any additional cabling. This luminaire is most advantageous for those whose spaces are short dimmers or dimmer circuits.
info

---
The new Catalyst 4 is enhanced with show control cue lists and pixelMAD functionality.
• High Definition support (HD)
• Support for real-time user defined Quartz Composer compositions
• Brand new graphic user interface (GUI) for ease of use
• Powerful stand-alone features – including cue list and show control
• 60 new color effects and 60 new visual effects
• Support for DMX LED fixtures
• Multiple sub mixes – allows layers to be independently assigned to LED fixtures, LED wall controllers or projectors simultaneously.
High End Systems will offer three versions of Catalyst v4 software to accommodate a range of budgets and features needed:
Catalyst v4 Pro: 10 Layers, 4 Sub-mixes, 2 Outputs, 2 universes of up to 100 fixtures*, one cuelist* Catalyst v4 DV: 6 Layers, 3 Sub-mixes, 1 Output, 2 universes of up to 100 fixtures*, one cuelist* Catalyst v4 Xpress: 4 Layers, 2 Sub-mixes, 1 Output, 2 universes of up to 100 fixtures*, one cuelist*

*: These features can be extended with optional plug-ins.
info

---
NG1 digital media server is the first member of Radical Lightings unique 'click and fit' range, a range that will ultimately offer a broad spectrum of streamlined products, each specialising in a different display control requirement. Each NG unit will operate as a stand-alone programme in addition to merging with its associates as a 'build your own', bespoke digital media server.
As with all Radical Lighting products the NG1 output can be manipulated on the fly via dmx.
The NG1 takes advantage of the RADlite engine, which has been in development for the past 7 years. This technology allows multiple layers of video to be displayed simultaneously.
The NG1 also debuts two brand new RL fixtures; RL video and RL view. These features include mapping video clips to 3D object surfaces, comprehensive keystone correction controls, perspective effects and colour effects.
info

---
Avolites ART-DC dimmer This is a fully environmentally friendly, portable, stand-alone, wireless or DMX battery powered dimming system specifically developed for low voltage lamps.The ART-DC runs off industrial or car batteries and dims lights up to 20 Amps. It's currently available in 4 channel/32A modules, and it can be either a dimming or a relay/switching module. It's ideal for dimming car headlights and other HMI/HID automotive lightsources.
A 'Battery Save' function kicks in to conserve energy if there's no control signal, and there's local control and a useful and easily readable LCD front panel display for status and diagnostics – including battery voltage measurement.There's opto-isolated DMX in and out.The ART-DC is designed to be used outdoors. It's small and portable, measuring just 275 x 290 mm by 110 mm high – just over A4 size – and weighs 3.2 Kg.
info

---
Ribalta from SGM is a colour-changing projector utilizing 90 Luxeon LEDs to provide colour washes over large areas such as walls, theatre and television backdrops, and architectural elements. The IP65-rated unit is suited to both indoor and outdoor use.
info

---
HES DL2
DL.2 is a digital automated lighting fixture featuring an integrated media server. This single package provides a 3 LCD-panel light engine with a media server and pre-loaded content, along with the Digital Eye Technology integrated Sony video camera and illuminator. DL.2 mounts like other intelligent moving luminaires and controls just as easily with plug-and-play operation using standard DMX cabling and protocols. Production set-up time is reduced as there is no need for RGB cabling, and servers are no longer necessary at front-of-house.
A Content Management Application running on your workstation or laptop computer gives you remote control of uploading and crossloading content, upgrading software and fixture configuration for multiple DL.2 fixtures on a fixture network. .
info

---
Coemar iSpot S s suitable for a range of specialist and conventional applications, but its improved low noise design makes it ideal for TV studios. Features include 12 rotating gobos and a powerful luminous output, articulated movement (pan 530°, tilt 270°), 16-bit beam positioning, DMX512 standard and bidirectional (with DR 1) communication protocol, full range dimming, synchronized or random strobe effect, zap strobe effect and black-out.
info
---
Thomas PixelBrick PixelBrick is available in two models - an indoor IP42 housing and an IP65 outdoor housing. Both utilize 3W blue and green and 1W red and amber Luxeon emitters.The fixture's compact size makes it ideal for inaccessible places, and it's flexible enough to be used for curves, angles and corners. PixelBrick's silent, non mechanical additive colour mixing system is highly energy efficient for projecting colour, unlike the more wasteful process of filtering out white light.
info
---
Capture 2005 is a lighting design software for Windows, focusing on the creative design and documentation stages of the process. Capture allows you to work in realtime with all objects without the need to switch modes or applications, allowing for maximum flexibility and creativity.
The new Capture 2005 is a follow up on our previous product Capture 3.0, which has earned a lot of respect lately. We have reconstructed a large part of the application and are prepared to bring you a lot of new and exciting features! A comprehensive list of new features and changes since Capture 3.0 is available.
info
---
W-DMX Black Box Outdoor is IP65 rated version that work in any conditions from -20 up to +50 degrees Celsius (Minus 5 - plus 125 degree Fahrenheit). With the IP65 version it works in any weather conditions from snow to rain or in wet or dry situation. The W-DMX Black Box Outdoor is delivered in black as standard. Today we also can offer you get the W-DMX W-DMX Black Box IP65 Outdoor custom painted in any RAL color to fit architectural design. Black Box is delivered with built in AC/DC that accept 90-250V universal power supply and delivered with standard RP-SMA to follow ETSI and FCC regulations. With FCC regulation with a different antenna the outdoor model is able to go wireless in line of sight up to 30 kilometres (16 miles) between transmitter and receiver. It is also possible to link a transmitter and receiver together to create a virtual repeater and therefore avoid problem like "Around the corner" or big height difference like in city areas as for example Manhattan, New York. A complete set of accessories with different antennas and cables is available to complete the whole range.
info
---
DigiGobos serie 15-16 from Beacon.Two new series with looped clips aviable as total royaltyfree material.Precoded for HighEnd Catalyst ,RADlite ,Pandoras Box,EX1 and Martin Maxedia/Eureka systems. Each serie contains 10 loops and are on one DVD disc.A big option is that hire companies are allowed to rent their systems out with the content without any restrictions.
info
---
ColorWash 250 AT The ColorWash 250 AT creates a new class of 250 fixtures. It offers incredible brightness for a 250 range unit, virtually silent operation, additional functionality from competitor products and Robe's famous quality engineering and robustness.ColorWash 250 AT features a completely new optical system, making it 50% brighter than its predecessor, the Wash 250XT, and 30% brighter than its nearest competitor product. This makes it the brightest 250 product currently available on the market.The motorized zoom effect ranges from 8 - 32° introducing a new level of flexibility and dynamics. A frost filter and a beam shaper are available on the effects wheel - both features that are not available on competitor products.

info
---
The DMX/USB Pro is the next logical step following Enttec's enormous success with the Open DMX/USB Widget. Designed with lighting professionals in mind, the DMX/USB Pro offers a host of features that make it the ideal partner to LightFactory , and other PC-based lighting control and visualization systems.
info

---
DTS new XM1200 moving head
Professional fixture with high performance qualities, MSR 1200/sa discharge lamp, 23 DMX channels, PAN and TILT controlled by encoder, dimmer and strobe effect, 2 gobo wheels, motorized focus, zoom and iris, effect wheel with frost beam shape 0-180° 3 rotating prism.The versatility and the good looking of the fixtures make it suitable for stage and broadcasting studio, either hanged or on the floor
info

---
Robe launches MediaHub and Funky / Fusion fixtures
The MediaHub is a media server located inside the base of Robe's ColorSpot 575AT, making it easy to rig onto a truss or wherever else needed. It has four parallel outputs to send the video content to plasma screens or via LCD displays, projectors and display devices of any other type. It combines 2 digital layers with a selection of up to 255 video clips or images per layer. Supported image and video file types are: MPEG1, MPEG2, PNG and BMP.Robe Show Lighting also launches the 'FUNKY' and the 'FUSION' – the latest in its new Club and Bar (C&B) series of lighting fixtures. These are aimed at smaller clubs, bars, restaurants and multi-purpose social environments of all types.The C&B Series is highly affordable, and offers all Robe's renowned features and functionality, plus quality Robe engineering and a robust build.
Robe brings these products to the market after considerable research into what types of fittings venue owners, operators and managers are looking for. The C&B series is designed to address the issues of good value, a dynamic range of effects and low maintenance.
info

---
New Safari software upgrade 3.6
Version 3.6 grants numerous end-user wishes with many improvements, such as expanded functionality and useful bug fixes. Improved scroller handling, display of device addresses in patch, editing timegroups in blind (including extended drag and drop functionality), history of status files now allows the user to go back to un-recorded play and more. Best of all: Version 3.6 will be available for free.
info

---
HES Releases New Wholehog 3 Software
Version 1.3.8 software for the Wholehog 3 operating system is now released by High End Systems Inc. (HES; Austin, TX). This new software provides many enhancements to the already feature-rich lighting console and adds new features including ESP Vision connectivity, Levels view, Follow current or Follow Next cue-contents abilities, and an on-board Fixture Builder utility. Users can download the software and read detailed release information at www.flyingpig.com
Version 1.3.8 software also enables a direct connection to ESP Vision via Ethernet for real time lighting fixture output visualization. A recent partnership between ESP Vision of Las Vegas and HES allows Wholehog 3 owners to make use of this ground-breaking visualization technology.
Existing Wholehog 3 users should contact ESP Vision (www.esp-vision.com) to purchase a license. Their Wholehog 3 console serial number will be required for a special price, which is only available for a few months. New Wholehog 3 console purchasers will receive the special price offer at the time of purchase through High End Systems, for a limited time only.
info

---
MAC 250 Wash.The new MAC 250 Wash is equipped with remarkably efficient reflector technology for greater output, extraordinarily fast and quiet movement, a variable frost filter for zoom effect and a CMY color mixing system with a complimenting color wheel. Sporting the award winning traits of the MAC family, the 250 Wash features user friendly modularity and the sleek exterior design of the new 250 range.
info

---
LEGEND™5000.CHAUVET's new addition to the Legend™ Series of moving yokes improves upon its predecessors with an intense 575-watt discharge lamp, 2 gobo wheels, a second color wheel equipped with a mechanical iris, and a user selectable pan/tilt resolution of 16-bit or 8-bit. Features also include 14 or 16 DMX-512 channels, motorized focus, a mechanical dimmer, indexing gobos, a 3-facet high-speed bi-directional rotating prism, remote channel reset, variable shutter/strobe (7 flashes/sec), automatic pan/tilt correction, a removable air filter and remote on/off lamp control. Multiple gobo, color, prism and effects can be layered to produce impressive scenic effects. One color wheel has 11 solid colors plus white. The other one consists of 1 CT filter, 4 solid colors, 4 split colors and 2 quad-colors plus white. Both wheels can effectuate a bi-directional rainbow color spin at variable speeds. The static gobo wheel is slotted for 9 interchangeable gobos plus open. The indexing rotating gobo wheel features 6 slots that accept both metal and glass gobos. Both wheels spin bi-directionally at adjustable speeds. Movement range is 570° of pan by 270° of tilt. Beam angle is 150. Four voltage settings are internally switchable. As sophisticated as it is, this powerful addition to the Legend™ series is surprisingly economical.
info

---
DMX OUTPUT USB ELITE.The Elite box allows you to use the VisualDMX software in a wider range of applications than ever before, from Tradeshow booths to Architectural applications. The fluidity of each programmed sequence is exceptional and allows for subtle movements and colour changes. A compression technique is applied on the storage of the sequences enabling long sequences to run smoothly and still fit in this small yet powerful hardware interface.
info

---
v3.3 release of LCedit+.CDS advanced technology bv announces the v3.3 release of LCedit+, the advanced LanBox lighting editor, for multiple platforms. This new version of LCedit+ adds, besides OSX 10.4 (Tiger) compatibility, updated tutorial and bug fixes, many new features for the LanBox-LCX, LanBox-LCE and LanBox-LCM. The most important features have to do with RGB (LED) fixtures and matrix setups. It's now possible to see the light intensity of a fixture -and- the resulting color of RGB fixtures on the stage!
In order to synchronize the layers of multiple LanBoxes with each other, we added layer broadcasting and layer sync. This makes it possible for large standalone running projects (architectural RGB pixel), to run huge scenes distributed over multiple boxes in sync
info

---
Pixi-Cloth.Pixi-Cloth is a hi-tech starcloth that provides individual control over each pixel with a full spectrum of colour mixing. The pixels can be arranged in symmetric or random patterns. Pixi-Cloth is available in size multiples of 3m by 3m. Acre Jean provides Pixi-Cloth for hire and Artistic Licence offers sales. Pixi-Cloth can be controlled via any DMX512 source. A number of personalities exist ranging from three channel to control the entire cloth, up to individual colour control of each pixel. The controller, Pixi-Power SB2, also provides a range of canned effects that can be triggered via a small number of DMX512 channels
info

---
WYSIWYG Perform.Now all new and upgrading users will have access to Unlimited Channels with their license of WYSIWYG Perform. For users who currently own a copy of WYSIWYG Perform in any channel count, a reasonably priced upgrade program is being offered
info

---
'FUNKY' and the 'FUSION' – the latest in its new Club and Bar (C&B) series of lighting fixtures. These are aimed at smaller clubs, bars, restaurants and multi-purpose social environments of all types.
The C&B Series is highly affordable, and offers all Robe's renowned features and functionality, plus quality Robe engineering and a robust build.Robe brings these products to the market after considerable research into what types of fittings venue owners, operators and managers are looking for. The C&B series is designed to address the issues of good value, a dynamic range of effects and low maintenance.
info

---
VL2500™ Spot and VL2500™ Wash luminaires. The CYM color-mixing system provides designers a myriad of color options, from pastels to deep colors. The Vari-Lite color-mixing system is extremely fast, so it responds almost like a fixed color wheel so designers can quickly snap from one color to the next. The VL2500 fixtures also have an 11-slot fixed color wheel that allows designers even more freedom to create new looks and designs by laying any of the 11 colors over open white or any color they mix with the CYM system. The VL2500 fixtures are also built with a beam size iris motor that is quieter than the motors in the original Series 2000 fixtures. The pan and tilt motors on the fixtures -- the same ones used in the 1200W Series 3000™ luminaires - are more powerful, provide more torque and are quieter as well.

info

---
KOLORGLOBE 4000.From Griven and uses the Xenon 4000W flicker free lamp with nickel rhodium plated reflector to give an extraordinary light output, further enhanced by the narrow angle beam, zoom able electronically between 1° and 16°.
The CYM colour mixing system gives an enormous range of colour hues, and the unit is weather-proofed to a certified IP44 rating and so is specifically designed for exterior use (IP65 colour changer group).
The base unit features brake locking wheels and screw jacks for levelling and stabilising the unit, transit locks are provided for the pan and tilt movement and the unit is designed for reliability even in tough use, being built from aluminium and galvanised steel with scratch resistant textured polyester black finish.
info

---
Hippotizer v2
Displayed on a separate screen to your main output, the Hippotizer Control Area gives you full access to all your image adjustment controls, where you can make changes and then save your composition for recall later. All in a user-friendly, intuitive environment.Established features such as the class-leading beat detection engine and user-configurable realtime effects remain, but with improved speed and quality. By embracing the new accelerated hardware features currently available, you can manipulate media instantly, a concept which once required time consuming off-line rendering. And you can adjust these parameters during playback to add to the recipe. Hippotizer now plays a variety of media types. AVI, mpeg1, Mpeg2 , wmv, in fact anything Windows Media player can play the Hippotizer can too. Plus, Quicktime files for those creating on other platforms.
info

---
Axon v2
From HES .The new Axon v2 offers a solution for unlimited graphic effects. The Axon v2 media server supports DMX, Ethernet and Wireless input control without the need for exterior protocol converters and devices. Multiple servers can be racked together with communication and content management achieved by High End Systems' unique Content Management Application (CMA). Axon v2 media servers may be used with Soft LED curtains, Plasma monitors, LED Displays, LCD and DLP projectors and High End Systems DL1 Digital Light fixtures. High End Systems' newly debuting DL2 integrated digital lights can also be operated seamlessly with Axon v2 media servers using the CMA, and both have similar graphics protocols.
info

---
DL2
High End Systems is debuting DL2 – the third generation in its digital lighting line .DL2 is a ?smart? automated lighting system featuring an integrated digital media server. In one single package is housed a light engine, media server and content – and it hangs and acts like an automated light.
DL2 also reduces space and installation time. There's no need for RGB cabling, and servers are no longer necessary at the front-of-house position. DL2 resembles an intelligent moving luminaire and controls just as easily – it's a plug-and-play operation using standard DMX cabling and protocols.
info

---
SmartLight Software from EdgeView Software turns your PC into a full function lighting board.Using any standard Windows-based PC with a USB port, SmartLight can control up to 512 dimmer channels (DMX devices) that can be mapped to up to 512 fader controls. The software allows you to define and store preset lighting cues that can be defined cue by cue to control any lighting production. SmartLight provides a powerful, yet easy to use graphical user interface.EdgeView Software has partnered with Durand Interstellar, Inc to provide a complete hardware/software solution. Durand's Model 4201 USB to DMX Converter is a small converter/controller box that allows any computer with a serial or USB port to control lighting dimmers and other DMX512 controlled hardware (moving lights, fog machines, etc.). This product is intended for trade shows, small venues, museums, churches, store displays, architectural lighting and so forth..
Info
---
MOS Moving Scan. From Geni Taiwan comes the new MOS-300 (MSD 250W) and MOS-700 (HTI 700W) both products include the combination of X/Y axes of the moving head, with X/Y axes of the scanner lens, 10 dichroic colours plus 3200K colour temperature correction filter, six self-rotating gobo patterns (plus open), with glass custom options, Prism rotators, high-speed flash, mechanical light adjustment, DMX remote-controlled focus, plastic casing colour options and a modular design.
Info
---
ColorMix 575 AT and ColorMix 550 AT extend Robe's popular and current range of static colour mixing fixtures yet further. The versatile ColorMix 575 and 550 fixtures are ideal for theatres, clubs, live performance and stage work, TV studios and interior architectural applications – anywhere where powerful, evenly-spread colour mixing is needed.ColorMix 550 AT:The standard 550 fixture offers full CMY colour changing facilities, manual zoom with a beam angle range of 7 – 26 degrees, separate shutter – for blackout and variable strobe effects, plus ultra smooth micro-step driven dimming, selectable between 8 and 16 bit.ColorMix 575 AT:For those looking for specific features or more intensity, the 575 version offers remote zoom of 7 – 26 degrees, continuously rotating colour wheel with 4 colours, 3200ºK, 5600ºK, UV and frost filters plus open. The 575 also has a beam shaper, adjustable between 0 and 180 degrees.For additional micro-step driven smoothness, the 575 also features 8 or 16 bit selectable resolution for zoom, dimmer and colour wheel rotation and positioning functions.
Info
---
grandMA video is a software solution for modern video and image projection as part of a light show and is especially tailored for the grandMA lighting desks. It is integrated fully in the grandMA network protocol and that guarantees a minimum of setup afford and reduces the very known problems when one has to setup two different devices. It is an affordable tool that runs with standard hardware.
The grandMA video PC software enables the operator to animate videos, graphics and three-dimensional objects in real-time via a grandMA lighting console. In contrast to other media servers, grandMA video allows any kind of three-dimensional object to be textured with animated projections. Videos, graphics and the three-dimensional objects can be selected, scaled,positioned, tiled, colored and manipulated in several other ways in the same intuitive manor as a lighting fixture from the console.
As this software solution based on Windows XP machines the performance can be increased every time by using a state of the art PC or notebook and the costs of a system can be defined for each project as needed from you by using (hiring) low or high-end projectors .

Info
---
infoPhotowall Studio Due has announced that its new Photowall projection system is now in full production, offering high quality film-based scenographic projection.Using an 1200W HMI lamp, it reproduces photographs (minimum 10, maximum 90, 6x7 size), exposed on a special film.
There are two available options for film scrolling: by index (feed from image to image with no intermediate position) or in free mode - by moving the corresponding DMX channel. Scrolling is bi-directional and the speed is fully adjustable. The design of the spools, combined with the highly efficient ventilating system, protect the film from heat damage, even during prolonged use, say the company, while shutter and mechanical dimmer are also included. Furthermore, Photowall is designed to automatically adjust the power of the light beam in case of dark images, in order to protect the film from damage.

info
---
Jands Vista is the first of a new genereation of lightdesks where you can actually see everything that's happening in your design in relation to time: when lights come on, when they go off, when they change colour, when they move. Whatever the sequence of events, you can see it all laid out in front of you, and what's more, you can change any of it simply by picking up the pen, selecting an event and moving it around.
info
---
"BRASH" is an integrated visual composer designed to create and manipulate live visuals in real time. Its powerful render engine allows complex imagery and dazzling effects including video, live video, true 3D objects and particle systems to be displayed simultaneously. Up to 192 effects can be controlled in real time. Visuals are generated in a true 3D space with up to 24 individually controllable effects being displayed at once (24 layers). 2 layers of animated gobos, 2 levels of high resolution video, 4 discrete particle generators, fully controllable 3D camera with dynamic field of view, frequency analyzer to respond to live audio input, library of textures, video footage & 3D objects, user customizable and 100% MIDI in and out. If your company is involved with visual media and you would like to check out the video demo (please allow a couple of minutes for the video to completely download or there will be pauses in the play function), pics and specs on the amazing new "Brash" system.
info
---
Supervisor LH.a state-of-the-art display optimizer specifically designed to convert a wide range of input formats into resizable content to fit any shape of LED video display.The first product of its kind to be offered in the LED display market, the Supervisor LH accepts both digital and analogue formats, including standard and high-definition television and computer graphics, to create digital content for LED display screens and panels. Ideal for rental, staging and fixed installations, the Supervisor LH features an intuitive user interface, illuminated display and front panel, easy access to connectors, convenient carrying handles and rear connector protection and a lightweight aluminum chassis.
In addition to enabling a vast range of sources, from common, conventional video to high-end formats, the high-performance optimizer uses a custom three-dimensional interpolating filter for maximum picture quality in all modes. Advanced video and 2:2/3:2 film processing will extract the best from all material, and computer graphics sources are scaled using broadcast-derived RGB 4:4:4 signal processing.
info
---
Ego X4 : The Martin Egolution has added DMX control with the Ego X4, a DMX controllable flower effect that projects razor sharp graphics and brilliant new gobo designs to add uniqueness to the DJ light show. This highly individual 250-watt effect houses a combined color/gobo wheel and features new radical gobo designs unlike any other effect light. Top quality projection optics combine with a precise manual focus adjustment to produce extremely sharp, detailed projections. The Ego X4 is both lightweight and highly portable.

info

---
VL3500 Spot and VL3500Q Spot luminaires
The VL3500 Spot fixtures share the same performance standards set by the original Vari*Lite Series 3000 Spot luminaires. The shutter system consists of four shutters on two planes, which allows the blades to be operated independently or in unison on the two planes.The VL3500 Spot fixtures have 11 total gobos - five rotating and six static.With its shutter configuration, the fixtures have just three fewer gobos than the original VL3000 lights.
.
info

---
Catalyst Pro v3.2
High End Systems has released its newest version of software for the Catalyst Media Server – the product which fuses lighting with digital media.
Catalyst Pro v3.2 now offers more features and functions, including six layers of digital media for real-time rendering, with full effects capabilities on each layer. (Its previous version v3.0 offered four layers.)
New digital media libraries have also been added, with graphics specially enhanced for optimum projection performance. For the first time, Catalyst now features SDI video input for real-time video capturing and is shipping with SCSI drives.

info

---
DigiGobos serie 5-6-7-8 from Beacon.Four new series with looped clips aviable as total royaltyfree material.Precoded for HighEnd Catalyst ,RADlite ,Pandoras Box,EX1 and Martin Maxedia/Eureka systems. Each serie contains 10 loops and are on one DVD disc.A big option is that hire companies are allowed to rent their systems out with the content without any restrictions.
info
---
Pandoras Box Mediaserver,one of the most powerfull DMX Mediaservers on the market.Pandoras Box offers realtime 3D image compositing and videoplayback via DMX from any lighting control.The system fully exploits cutting edge lighting control technology to operate and manipulate each image layer separately.
The new 3D rendering procedure allows for using one image layer as a background while layering or fading other images on top.
Furthermore, 3D rotation allows keystone correction even at extreme projection angles.
With Pandoras Box mediaplayer we introduce the firstlowcost2 Layer Videosoftware o
info

---
SWELITE W-DMX – WIRELESS DMX SOLUTION BY RADIO W-DMX is a new standard for wireless DMX developed by Wireless Solution AB in Sweden. As most of the system today for sending wireless DMX is made on converting DMX signal to Ethernet and send it thru W-LAN 802.11. By using the W-LAN standard it can easily be interfered byother W-LAN and Bluetooth products, but also the system can get complicated with IP and Netmask settings for the user. The W-DMX operates thru radio offers compact size solution that are plug & play with a price ratio far better then other wireless products on the market but most important interference FREE from other products in the 2.45 GHz band
There are 4 standard transmitters and the only difference between these units is how many universes they are able to control. The models are one universe (512 Ch), four universes (2048 Channels), eight universes (4096 Channels) and sixteen universes (8192 Channels). Except for this there is also a unit called Blackbox. This unit is a plug & play unit with no settings and with auto configuration for one universe with 512 Channels.
info

---
The LanBox-LCE is a mini DMX controller made to run stand-alone, but can also be controlled via the built-in 10BT Ethernet connection. It's very small, very low priced and very easy to use, yet it supports 512 lighting channels and can be used to distribute universes for a LanBox-LCX
The 788-LD+ is a heavy duty compact quad 5 Amp DMX dimmer pack, which complies to "isolated DMX512-A". The 788-LD+ is intended for applications where a reliable DMX dimmer, and/or isolated DMX (to prevent ground loops)is required

info

---
Martin PSP-12
Martin introduces a convenient new tool for power distribution, an intelligent mobile switch pack useful wherever DMX power control of a complete installation is needed.
The Martin PSP-12 gives you easy DMX control of interior and exterior light sources and many other devices. Completely DMX512 compliant, the PSP-12 is a smart and reliable way to control your power installation, saving you time.
And using high quality power relays, the PSP-12 will noticeably reduce your installation costs.
Safe and reliable operation makes the PSP-12 the perfect power distributor of your system while individual circuit breakers, one on each output, protect your installation against short circuits and overloads
The PSP-12 has a Bypass Safety Switch that allows manual control of all outputs and the DMX address switch is selectable using the pole DIP switches.
The DMX protocol gives individual control of all output channels. A high power output of 2300 watts (230 V) on each channel makes it possible to connect nearly any device.
Multiple devices can also be connected to the same output with the status of each output clearly indicated through the PSP-12's LED indicators.
This industrial grade, quality product will give you reliable operation over many years, enabling you to upgrade existing systems or install cutting edge intelligent power installations.
The PSP-12 is perfect for installation in shops, showrooms, shopping malls, venues and offices. In fact, the PSP-12 can provide simple, cost efficient intelligent power
installations anywhere architectural lighting is used.

info

---
DATAGATE
The Datagate is essentially a DMX Splitter, a DMX Merger, and a DMX to
Ethernet node all wrapped up into one package. It has an Ethernet port, which acts as an input or an output, as well as 8 1500V opto isolated DMX ports, any of which can be configured as an input or an output.
This allows the Datagate to be configured to distribute up to 8 DMX
Universes from its Ethernet input, or to take a common application, accept 4 Universes via Ethernet and distribute each to 2 optically isolated DMX outputs.
The Datagate can also accept standard DMX inputs and merge or copy them
to the other 5-pin DMX outputs, or the Ethernet port. Merging can be configured as HTP for LTP, and the configuration can vary from port to port.
Some of the other features of the Datagate are easy wireless DMX links
(using 3rd party wireless LAN access points), opto-isolation between DMX ports, it is ArtNet compliant and RDM (talkback) ready, it is available in 3 models to ensure you only pay for the features you require and upgrade when you really need to

info

---
MAC 550
The new MAC 550 features unprecedented illumination for a 400W fixture, astounding graphics and animation, all wrapped within the award winning design of the MAC 2000. Combined with its motorized zoom and new color and gobo motors and unique gobo animation system, it is a small revolution in the world of quiet, mid-sized fixtures.

info

---
Hercules 800e
Studio Due revealed even more newcomers to their family of architectural lights ,Hercules 800e has a built in real time clock and the ability to record onboard programming. As well as this there is a master/slave setting with 5 non-editable standard programs ready to run.
Hercules 600m also has the variable beam angle as well as 27 built in programs.
The others in Silver Line are the CityColor 400 and the CityColor 300 , both of which use two 150W CDM lamps for extended life (6000 hrs). These fixtures are unique and a welcome addition to the hefty, high-output fixtures. The CityColor 300 has been design for permanent architectural installations. The CityColor 400 is designed for production work and has external DMX access as well as a built in dimmer.
The baby of the family is the MiniCity 100 , a small and powerful colour-changer that has undergone a radical extreme makeover! Its 70w lamp delivers an amazing 12,000 hours of lamp life. Beam spread is a full 20 degrees. The MiniCity 100 features stand alone control running master/slave with 27 programs.


info

---
Catalyst DV v1.0 Media Server
High End Systems is now segmenting its Media Server products into Catalyst Pro and Catalyst DV offerings. In 2003, High End introduced the Catalyst Pro v3.0 Media Server, featuring four video layers and twin outputs. Now designers also have the option of the Catalyst DV v1.0 Media Server and Software, which offers three crossfadable video layers and one output, sized for many new budgets and projects. The Catalyst DV v1.0 Media Server and Software has RS232 and RS422 serial control capabilities, allowing it to control a multitude of video switchers and playback devices.

Catalyst DV v1.0 Media Server gives the user the ability to apply more than 80 visual and color effects to digital media. It can be used with the High End Systems DL1 Digital Light fixture or any other video output device. The real time rendering capability translates to zero down time for modifying content. All software packages are based on the fastest Apple Power MAC processing and video card technologies needed to make them fly. Add any effect to a Quicktime movie or still image and instantly see it applied. This creative freedom allows the user to build on an initial concept without costing production time and money.

info

---
Virtuoso ®EX1 media server. The EX1 employs five independent light sources (an ambient light source and four directional lights) to model objects in a three-dimensional environment. Another innovative feature of the EX1 is the positional camera. This moving perspective feature has the ability to dolly in and out, and orbit on the x-, y-, and z-axis. This allows the camera or viewer's perspective to "fly through" anywhere in the 3D environment, including going inside any of the 3D objects. The camera also has a"field of view" feature that allows for imaginative forced perspectives on any object or layer.
The 3D virtual environment includes up to two separate backgrounds, which can be scaled, textured and rotated. The EX1 also allows up to three interactive geometric objects, which can be colored, rotated, scaled, and mapped with textures, static images, or movie files in a 3D environment. The creation of "virtual scenery" is completed with the positional camera and the five light sources which can be directional, ambient, colored, and intensified to provide realistic environmental lighting

info

---
eDMX wireless control
eDMX units can be used as a free-standing device to receive data from front-of-house consoles, thus feeding all the data into an existing wired splitter, or it can be attached directly to an intelligent lighting fixture or a chain of fixtures.The deployment of eDMX is totally user definable - one per light, one per pipe or truss, or just one to overcome the front of house data leap. eDMX is compact enough to be housed within a moving light fixture, removing the necessity for any data cable. Once an 802.11 (Wi-Fi) network is set up,eDMX will automatically locate its data.

info

---
MA Lighting grandMA micro
The micro console includes all features of many conventional lighting consoles making it suitable for small concerts, lighting on tour, effect lighting for fairs and exhibitions as well as for smaller theatres and TV -studio use. The grandMA micro offers 1024 individual parameters for smart control of conventional dimmers, moving lights from the built-in library or self-created fixtures of any kind.
The micro includes all of its components in a compact desktophousing with everything built in; no external power supplies, processor units or monitors are required.


info

---
Wireless DMX-512 and Wireless DMX-512 Pro Diversity .The Wireless DMX-512 is designed for architectural, installation and smaller event applications. It has a range of up to 200 meters (650 ft) and can be setup via a PC and PC-based controllers such as the Martin LightJockey. The Wireless DMX-512 can be configured as either a transmitter or receiver.The Wireless DMX-512 Pro Diversity is a 19"rackmount version ideal for the stage, studio and event market where flexibility and quick setup are key and operating distances are greater.Easily configurable from a front panel 8-button display, no PC is needed. Range is 300 meters (1000 ft) with a US version range of approximately 450 meters (1500 ft). The unit is FCC approved in the US.The wireless link operates on powerful WLAN-PCMCIA cards, ensuring flexibility, low costs, instant compatibility and high performance. The receiver is tolerant of any DMX input refresh rate and automatically truncates the output to approximately 44 Hz, converting the output to standard DMX-512.
info

---
V3.1 - A New Generation Of Pronto It competes with dedicated moving light consoles that cost three times as much and it has been used during the Beta test period to run over 3000 outputs (with more than 150 moving lights) for the Roxette "Room Service" tour, and the Eurovision Song Contest. It has been used for television, theatre and music show lighting at one-nighters. There are functions no other console has, such as the Channel Layouts , the Auto-Groups and the Content philosophy of the masters, virtual screens and much more.
info

---
Art Color 150/250 .Art Color projectors are last generation projectors: a solution that responds perfectly to new simplified, high yield functional requirements.A remote management station can program 8 colour choices, high intensity or diffused light, with black-out or fade effects. There is ample flexibility for setting effects, with contained costs.
info

---
CS Moving Par Concept from StudioDue.The CS-1 is a moving par and the fixture is equiped with four versions of lenses for four beam angles (50%): 15° with VNSP lens -19° with NSP lens -21°x34° with MFL lens -30°x51° with WFL lens.150W or 575w discharge lamp
CS-4 is a motorised PAR 64 system with four units Halogen 4 x 250w (Air Craft 250w 28v) .CS-2 with Halogen 2 x 250w (Air Craft 250w 28v)
info

---
PixelDrive for Mac a Macintosh-based version of their new control concept for driving DMX fixtures. This has been shown for the first timeat LDI 2003, alongside the existing PC-based version. IRAD. Manufacturers of RADlite, the digital media server engine on which PixelDrive is based, are also planning to release a Macintosh version early in the new year.Pixeldrive reduces a process that would normally consume hundreds of hours of complex, high-concentration programming time - to minutes – for example to programme a water ripple effect across a bank of Pixellines. The method imports video images – the same images that arebeing projected by the RADlite system - into the Pixelline lighting fixtures, which then act like another projection surface. The patternscreated by these digital images can be manipulated via the lighting desk – in exactly the same way as the RADlite images. Complex lighting sequences can now be controlled with virtual imagery which is then sent to any multiples of Pixelrange products, using art net Ethernet to distribute across as many DMX universes as required, vastly reducing the DMX allocation on lighting desks. Exceptionally large and complex colour mixing sequences are now possible with minimal pre-programming effort for both live entertainment and architectural projects.
.info

---
Virtuoso® DX2 The new DX2 release includes a sophisticated media window providing graphic control over video clips for digital lighting media servers.The upgrade further includes inhibitive submasters, track and fill, and a high-resolution encoder mode for slow and accurate control of parameters. A timing/filter window has been upgraded to show labels by parameter for each type of luminaire as fixture selection is changed and the beam select palate has been increased to 200. An additional software release due out later in 2004 will include expanded dynamic states for the creation of custom 'effects engines'. The Virtuoso DX2 supports 676 DMX universes with the addition of external Ethernet Virtuoso Nodes, each providing 6 DMX universes per Node. The DX2 runs on a dual Mac G5 processorwith OS X operating system.
Since its release in 2000, the Virtuoso control system has been widely used, including the 2002 Olympic Winter Games, the annual GRAMMY® Awards, the current Fleetwood Mac world tour and the current Broadway smash hits Mamma Mia! and Gypsy. It is available exclusively through VLPS Lighting Services
.
info

---
Catalyst Version 3 Media Server
High End Systems introduces new Catalyst® Version 3 Media Server for its DL1TM. The software contained within the Media Server has recently been successfully beta-tested on a variety of projects including the EurovisionSong Contest 2003, the Radio Music Awards, and The Muse and Radiohead tours. 3 Media Server and the DL1 digital lighting fixture are products which combine the functions of automated lighting with digital effects.The new Catalyst Version 3 Media Server and Version 3 software is a substantial upgrade for an existing Catalyst Media Server system. It has been completely re-written to take advantage of the new Apple® MAC OS–X.3 Panther and the latest developments in Open-GL based video cards. The most obvious enhancement is the twin outputs – allowing two, completely independent Catalyst video feeds from one Media Server. Drive two Catalyst orbital heads or DL1s from one Catalyst Version 3 Media Server – each one controlled and operating independently.Catalyst Version 3 software offers many other enhancements:Cross fading -Video dissolves between layers are a fundamental production technique used by the video industry. Catalyst Version 3 Software has the capability to cross fade between all four layers using the intensity channel.Preview - Catalyst Version 3 software allows complete, independent preview of content on a local monitor before sending it to the output device.Video Montage - Using the four layers, the programmer can use scaling and positioning functions to create virtual scenery or montages.Masking - Catalyst Version 3 software offers comprehensive masking and keying functions for overlay effects. Both alpha channel and black & white key effects are available. 3D Effects - Catalyst Version 3 software allows the programmer to wrap content onto different shaped 3D objects such as spheres or cubes. These objects are then fully controllable in 3D space for size, position and rotation. Spectrograph - Allows Catalyst Version 3 users to input audio into the media server. The audio input creates visual waveforms that can be sent to video output devices such as the DL1 fixture, allowing the user to "see the sound." Serial control - Allows for serial control of video switchers and playback devices. .
info

---
DMXEthergate MK2 ENTTEC is proud to annouce the release of it's new DMX over Ethernet product,
the DMXEthergate MK2.
This new product is the evolution of the DMXEthergate launched 4 years ago. It
incorporates many new features requested by users of the DMXEthergate such as:
2 DMX ports,Can work as input or output node (helps preserve your investment)
RDM (DMX Talk back) ready,Supports ENTTEC & ARTNET protocols
Bult-in web page for quick configuration using any web browser,Easy Plug & Play operation,Ethercon RJ45 connector
.
info

---
The projector shutter
An effecient tool for stageproduction Shutting out waste light from the video projector is often done with a cardboard disc, duck tape and a black string linked to the lighting manager during a performance.
The projector shutter controls the whole process from the light desk.
The projector shutter transforms the video projector into a DMX-controlled source of light. The projector is programmed as a regular lamp and is imported into the cue list.
The projector shutter consists of a little box with an electrial motor. A plastic disc is mounted on the motor which makes it turn up and down.
With a projector shutter placed on a video projector, it is possible to open and shut out the light from the LightDesk.
info

---